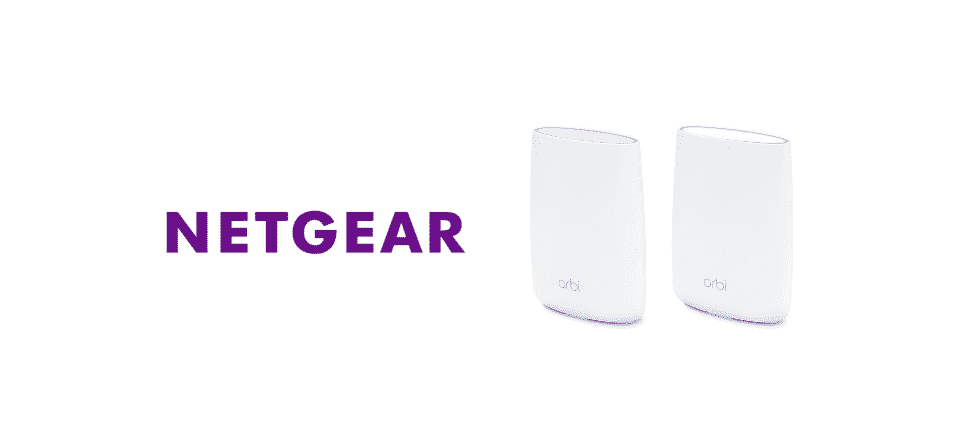 Netgear is a famous networking company from California. They are mainly known for their routers, modems, and similar equipment that is made for both home purposes and even commercial use.
The company has a huge lineup that you can choose from. Depending on this, some devices might be for businesses while others can be for a few people. This is why it is recommended that you do proper research on their devices before purchasing them.
Aside from this, routers are usually required when you have a lot of dead zones at your home or if there are no Wi-Fi services available with your internet. Luckily, Netgear has some of the best router systems that you can install in your home.
Two of their most popular mesh systems are Netgear Orbi AC2200 vs AC3000. If you are confused about which one to select from these two. Then going through this article should help you in making a decision.
NETGEAR Orbi AC2200 vs AC3000
Netgear Orbi AC2200
The Netgear Orbi AC2200 is one of the newest Wi-Fi systems the company has come up with. This new line was released along the AC3000 and looks quite similar to it. Considering this, people have been confused between the differences between these and which one is better. The first thing that you should note is that this device along with the AC3000, both use a tri-band system. This includes some features including a 5 GHz dedicated band, data streaming, and multiple input configurations.
The overall performance of this device is amazing and comes with its application. This can be used to both help you with setting up the devices. Additionally, you can keep your devices configured from your mobile phone and access their settings whenever you want to. When you first purchase the device, the company provides you with a satellite and well as a router. You have the option to buy additional satellite devices which can be installed in your setup to increase its range.
Aside from this, the devices are all equipped with the round LED as previous devices. This changes its color to identify any problems with it. You can then use the manual to understand what is causing the issue which makes it several times easier to fix it. One downside to the Orbi AC2200 is its lack of a USB port which can be important for some users. Finally, the device can put out 867 Mbps when using the two 5 GHz bands and 400 Mbps with the 2.4 GHz band.
Netgear Orbi AC3000
The Netgear Orbi AC3000 is another amazing device that will easily increase the range of your Wi-Fi by several folds. The satellite and router setup allows you to get signals in every nook of your home. Additionally, you should easily be able to get top speeds on your network even when you are at a distance from the router. Some other advantages of using this device are how easy it is to set them up. The company even provides its users with a manual that can be used to help with the configuration.
One downside that you will notice is the size of this device. Although, both of the Orbi satellites are quite large which some people might not prefer. As for the speeds this device can reach, these are similar to Orbi AC2200. The only difference is the third band present on the AC3000 which is specifically used for communications between the satellites and routers. This can transfer data at speeds of around 1733 Mbps which ensures that you will get the best possible transfer rate at all times.
These are also equipped with the same LED ring to help with detecting issues. The Orbi AC3000 also has a USB port but this is only 2.0 which can have some limitations on speed. In the end, you should keep in mind that the Netgear Orbi AC3000 can be relatively expensive when compared to AC2200 but it has better features. Both of the devices are still amazing to use and have high-security services on them to keep your data protected. Considering this, you can choose either one of them depending on your budget and the range you want.