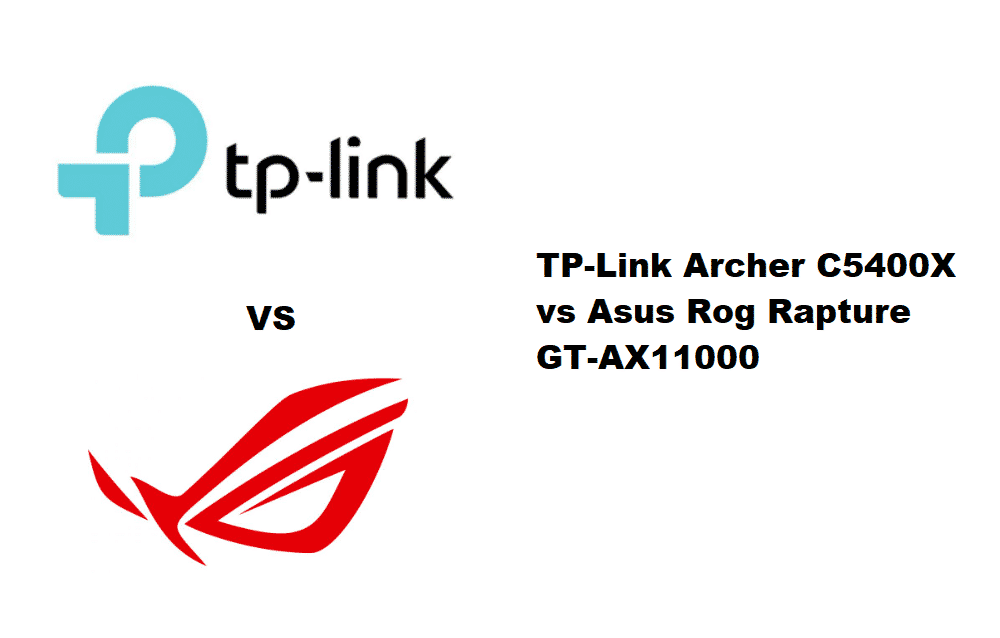 For enjoying a seamless online gaming experience, it is important to select the best gaming routers. This is because online gaming demands a fast and stable internet connection, but it has to maintain the internet connection for other people connected to the internet. For this reason, we are sharing the TP-Link Archer C5400X vs Asus ROG Rapture GT-AX11000 comparison to help you select the gaming router that supports your internet connectivity requirements.
TP-Link Archer C5400X vs Asus ROG Rapture GT-AX11000 Comparison
TP-Link Archer C5400X
To begin this, this router by Asus is designed with a Wi-Fi 5 configuration and has all the features you need in a gaming router. There are eight antennas integrated into this router which helps improve the wireless network reception, and these antennas come in the attached form, so you don't need to worry about the installation. The peak internet speed support is around 859.5Mbps, which is a great choice for gamers. It promises excellent internet performance and has a tri-band design to improve the connection's stability.
There are multiple features, so you can customize them, and there is built-in security software to create a secure internet connection. It has 802.11ac performance, which means you can connect multiple devices to the network without causing any internet drops. It has been designed with two 5GHz channels to support a 2.16Gbps connection, while one 2.4GHz band can support over a 1Gbps internet connection. The best thing about this router is that it can spread the internet signals at over 100ft, making it a promising choice for homes that need a strong wireless connection.
What we love about this router, in addition to its features, is the black and red color scheme, as it goes well with your gaming equipment. In addition, the router is designed with various security and optimization features that help streamline the internet connection, and you won't have to worry about data loss during gaming. In addition to the gaming consoles, it can be connected to the NAS devices, which helps extend the internet connection.
The router has three USB 3.0 ports on its right, which means you can connect the third-party storage devices to have an error-free gaming experience. TP-Link has inculcated a quad-core processor, and three co-processors speed up the internet connection without making the router overheat. In addition, it has an additional 1GB of RAM, which makes it sufficient for gamers. However, it can be a bit bulky, and the price is high, but it's worth the gaming features.
Asus ROG Rapture GT-AX11000
If you are looking for a Wi-Fi 6 router, this router by Asus has been designed with a tri-band configuration. There are eight antennas designed with this router, and the best part is, that you can remove and attach the antennas to customize your internet speed. The peak internet support is 731Mbps, which improves with distance. There are various features in the router, which means it can be customized to meet your internet needs.
The router comes with a 2.5Gbps wired connector, so you can use it to connect with your gaming console. However, the router has a larger footprint, but it will blend with other gaming equipment. It wouldn't be wrong to say that this router is a treat for gamers because the internet speed improves with distance. The best thing about this router is the low latency rate, making sure that there are no lags in the internet connection.
Given the tri-band design, you will be able to extend the connectivity by connecting third-party devices. Asus has added four downstream LAN ports as well as two USB ports with a 3.0 design to establish a wired connection and connect extra storage devices, respectively. This router can be connected with other Asus routers to create a mesh network – it will be a perfect choice for covering a bigger home or office space. On the other hand, it's pretty expensive, but it will add an edge to your gaming experience.
Many users have complained that this router makes noise, but we are sure it will be covered by the noise made by your game. On top of everything, it has an orange accent that looks amazing with the gaming equipment. Last but not least, there is a quad-core processor added to the router to improve the data transmission speed and overall internet processing.