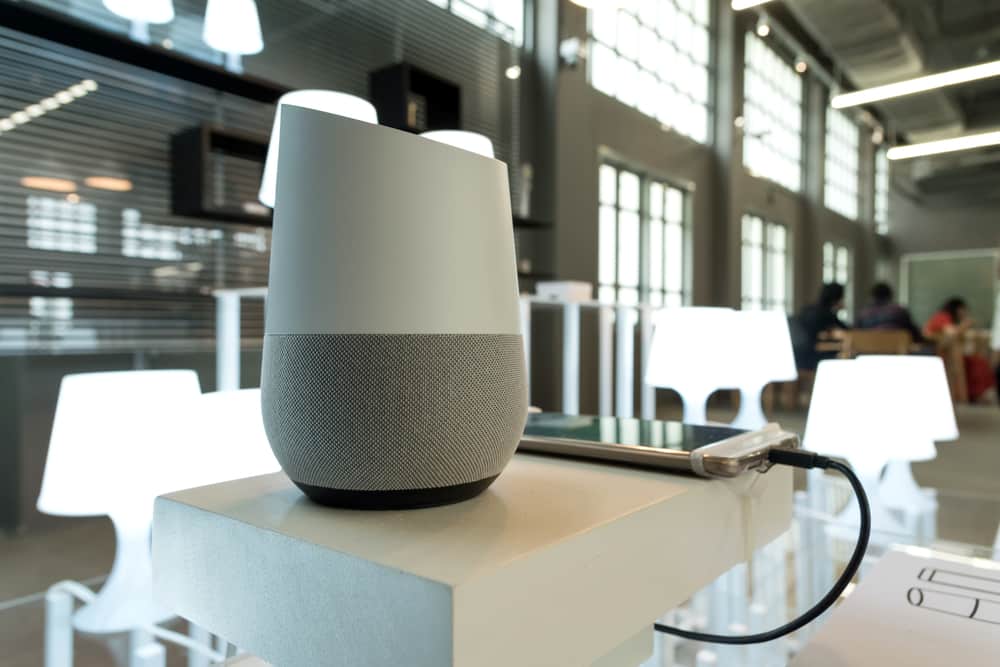 Most people nowadays prefer using Wi-Fi in their homes instead of having a wired connection. This is because the newer technology of Wi-Fi can now provide people with a stronger and wider signal range. Although, you should note that one common problem with having routers is that the signal range on these might be too low.  This is why the best recommendation that you can go with is to install a mesh network inside your home. When it comes to this, there are several devices that you can choose between which might confuse people at first. Some of the most popular choices available include Linksys Velop, Netgear Orbi, and Google Wi-Fi. We will be using this article to provide you with a comparison between these three devices to make the choice easier for you.
Linksys Velop vs Netgear Orbi vs Google Wi-Fi Comparison
Linksys Velop
Linksys Velop is one of the most famous mesh systems that people all over the world have been purchasing. If you are unfamiliar with what a mesh system is then you should note that these are multiple routers that are installed all around your house. Once done, the devices will then create a single network that provides a connection in every nook and cranny of your home.
If you have any dead spots even after this, then you can add a router to fix the issue. When it comes to the specifications of this device, the first thing that you will notice is that Linksys Velop uses tri-band technology. This is amazing as you have the single standard 2.4 GHz bandwidth channel but on top of that, the user is also provided with two 5 GHz channels.
These allow you to use 5 GHz frequency on multiple devices without having to share the bandwidth between them. The process allows users you get a higher speed as well as a much stronger connection. The max speed that this router can push out is 867 Mbps while the 2.4 GHz band can only go up to 400 Mbps. Each router has a range of about 2000 sq. ft. which means that a pack of 3 should be enough to cover your home.
The great thing about the Linksys Velop is that these devices can be bought separately which allows people to purchase additional routers in case they are still having trouble covering their homes. The price is slightly higher when compared to similar devices, but you should consider that this device also comes with fun features like voice commands. Linksys shield also allows you to get much better control over your network which helps in keeping it secure.
Netgear Orbi
Another famous type of mesh system that people all around the world have been purchasing is the Netgear Orbi device. Just like the Linksys Velop device, Netgear Orbi also uses tri-band technology. Although, you should note that there are several models from the Orbi lineup. Depending on which one you purchase the specifications might vary slightly.
This is why it is best that you visit the official website for Netgear and then check out all of their available models. The process should help you in finding a device that will best suit your usage. For this comparison, we will be using the Netgear Orbi RBK50 as a reference device as this is the most famous router from this lineup.
The tri-band technology on this router can push out signals with a maximum speed cap of 1733 Mbps. This is much faster when compared to Linksys Velop and even the coverage is around 5000 sq. ft. Considering this, several of these routers should be able to cover your house easily. Though, the price for this device is also quite high which is why most people might avoid purchasing it.
Other than this, another useful feature of the Netgear Orbi is its LED lights. These change color depending on how close the device is to another router. A blue light indicates a perfect connection while the color becoming orange means that the signals are weak. Finally, if you notice that the light is blinking magenta then your router is out of the range of your network. Netgear Orbi also comes with a security service pack on it that can help people in keeping their connection secure from third parties.
Google Wi-Fi
Finally, the last mesh system that we will be talking about in this article is the Google Wi-Fi routers. These devices are the best option that you can go for if you are on a tight budget. Not only does the pack of three routers come in quite cheap but these are also equipped with numerous features. The signal range on the mesh system is quite high and the signal strength is strong as well.
This ensures that your signals are not easily blocked by the furniture inside your home. Other than this, the mesh system is made to handle a lot of loads without any issues. This is useful for people living in a large home with a lot of users as there is no need to worry about your bandwidth getting clogged. Aside from this, you should note that there are some downsides to this device as well.
Although, when you consider its low price most of these issues can be justifiable. One common problem is that the coverage on Google Wi-Fi is only 1500 square feet. However, when you add three routers then this adds up to 4500 square feet which are more than enough for most people. The second downside is that Google Wi-Fi only has dual-band technology on it.
This can be a problem for people wanting to use several 5 GHz channel devices in their homes. However, if you have no issues with this then Google Wi-Fi should be the best mesh system for your house. Depending on your budget and usage, you can easily see which device will work better for you.