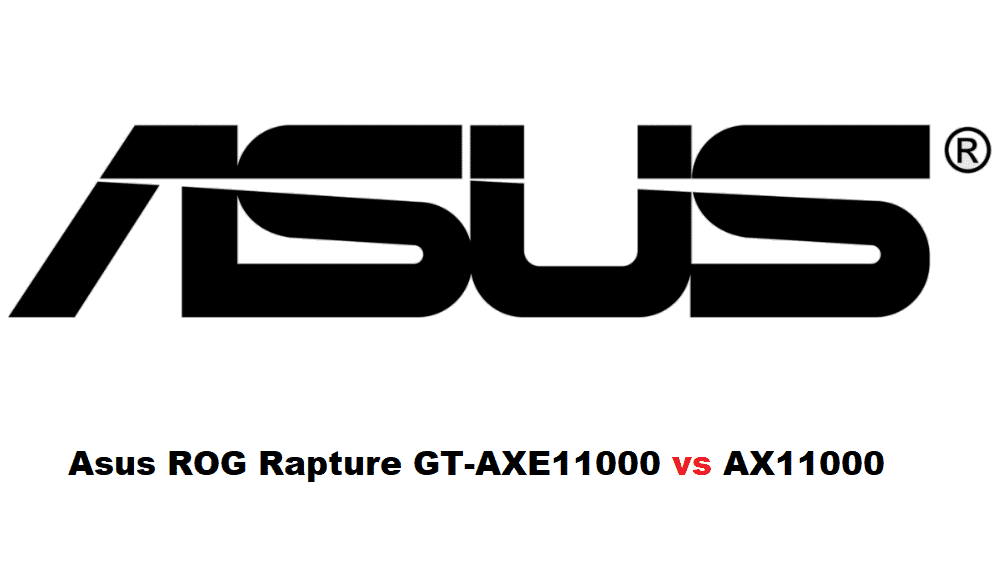 Gamers are often on the quest of finding tri-band routers, but it's nothing less than a challenge to get your hands on the right one. This is because there are very few routers that deliver what they promise, but there are no such issues with Asus routers. For this reason, the Asus ROG Rapture GT-AXE11000 vs AX11000 comparison in this article will help you make a good choice!
Asus ROG Rapture GT-AXE11000 vs AX11000 Comparison
Asus ROG Rapture GT-AXE11000
This router is a bit heavier and larger, and you will miss the detachable antennas. However, this also means that you won't have to worry about assembling the antennas as everything comes pre-installed. There are more buttons and also a special button that can improve the gaming features automatically. The LAN/WAN port with a 2.5Gbps configuration can work as a game port, which helps prioritize the gaming experience by creating the wired client.
There is no extra band for any channel since there are 6GHz, 5GHz, and 2.4GHz bands, and you have to undergo the entire router configuration process to make sure it works with all the incoming channels. Keep in mind that there is no specific backhaul band, which is why it works like the dual-band routers, so you can use it in the mesh networks. When it comes down to the performance, it can work as a single router as well as a mini NAS server.
The router is designed with eight antennas that are designed on both sides, promising better signal reception. There are five Gigabit ports as well as one 2.5Gbps port to make sure the internet connections can be optimized. If you intend on establishing the mesh system, there is an AiMesh system that can be used for developing a mesh system. There are seven 160MHz channels on the 6GHz band, and there are two of them on one 5GHz band.
This router by router is integrated with the quad-core processor with a 1.8GHz configuration, which helps enhance the functionality of the router to make sure there is no overheating. In addition, the router weighs around 1.79kg, so it will be convenient to move it around. The router is integrated with multiple cybersecurity and monitoring features, which is suitable for regular users as well as online gamers. However, the router can be expensive, and the design seems a bit bulky at times.
Asus ROG Rapture GT-AX11000
This is one of the most promising tri-band routers available in the market, with two 5GHz bands and one 2.4GHz band to keep up the internet performance. For this reason, it's a suitable choice for people who have clients with 5GHz clients, but it won't be able to support the 6GHz traffic. However, once the channels are configured and the internet is connected to the router, this tri-band router will create a clean frequency, promising zero internet drops.
The second 5GHz band of this router is used as the backhaul link when it has to be connected to another tri-band router. If you are concerned about the performance, you can use this router as a router and NAS server without any complication and can work with older firmware as well. When it comes down to the antennas, there are eight antennas in this router, and the numbers of ports are the same, so there won't be any internet-related drawbacks.
It has been integrated with the AiMesh feature, which comes in handy for people who want to establish a mesh network. In addition, there is a color-changing RGB light installed on the top of the router, which is a great feature for gamers. As far as the 160MHz channels are concerned, there are two such channels available on both 5GHz bands. The router has been designed with a quad-core processor, which improves the overall functionality and data transmission, promising a better internet connection.
The router weighs approximately 1.73kg, which means it's more lightweight as compared to the previous router model, making it a more portable choice. On a concluding note, it supports link aggregation, multi-gig ports, and dual WAN connection. There are various features available for online gamers, but it's equally great for regular users. It has excellent wireless coverage, but the router cannot be mounted on the wall, and the reboot time can be longer at times.