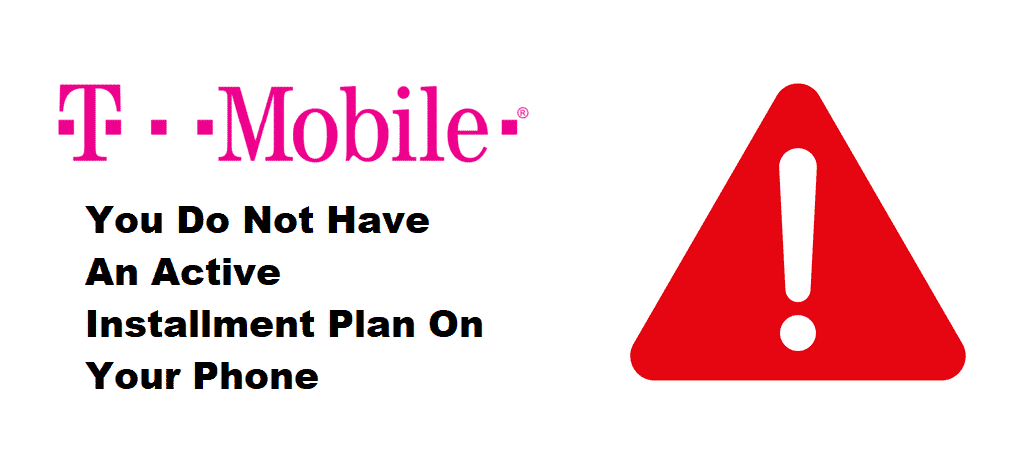 T-Mobile is a well-known telecommunication company. They have a wide range of services for all kinds of customers. Just like many other mobile phone companies, T-Mobile has also undergone some changes including the locking, unlocking, and eligibility criteria of the phone.
Not too many years ago, a single unlock code was all it would take to unlock the T-Mobile device. However, now you better don't expect such easiness as the complications initiated. Especially, for T-Mobile's Equipment Installment Plan (EIP) customers.
If you face the error message saying you're ineligible because you do not have an active equipment installment plan on your T-Mobile device. That's probably because of too many rational reasons. In this post, we will resolve your possible queries regarding T-Mobile's Equipment Installment Plan (EIP) services, eligibility, and offers. Stay with us!
You're Ineligible Because You Do Not Have an Active Equipment Installment Plan On T-Mobile
What Is An Equipment Installment Plan (EIP)?
Equipment installment plans, also shortly known as EIP allows T-Mobile users to have the option of paying in installments for their device. Which usually makes their purchase much easier.
You don't even have to pay upfront for your device in quite many cases. The installment strategy strives to subsidy the costs for network carriers when the users keep paying up for the device in installments.
So, Equipment Installment Plans (EIP) usually provide interest and finance free services. You can upgrade your T-Mobile's customer level as much as you want. The carrier network is always available for assistance.
Why Are You Ineligible For Equipment Installment Plans (EIP) On T-Mobile?
There are so many valid reasons for your T-Mobile to stop giving you eligibility for their Equipment Installment Plans. Due to which you might stop getting the significant benefits from your installments. The error message will show on the screen saying You Are Ineligible Because You Do Not Have An Active Equipment Installment.
You might have stopped abiding by the eligibility criteria and rules for installment. Or there are chances that you have forgotten to pay up the last installment.
Let's have a look at the down payments and monthly billing criteria for keep using T-Mobile's Equipment Installment Plans (EIP) benefits and services.
What Is The Down Payment And Monthly Billing Criteria For Using Equipment Installment Plans (EIP)?
The Down Payments are directly linked with the status of your credit qualifications. The due date of your down payments appears immediately although they don't affect your current carrier's bill.
To avoid frequent payments months, you can increase the down payment. The EIP service plans can also be of 24 months, solely depending on your device.
Now you see what could be the most common reason for the EIP services stop being eligible to you? Let's pinpoint that for you.
If you have missed the previous installment, you can be put off the EIP services.
If you have paid late or totally missed your prepaid plan on your T-Mobile device before converting to postpaid plans. Your payment history can be reset and you will be stopped from benefiting from T-Mobile's Equipment Installment Plans (EIP) services. This is why you need to take care of the prescribed billing and down payment criteria.