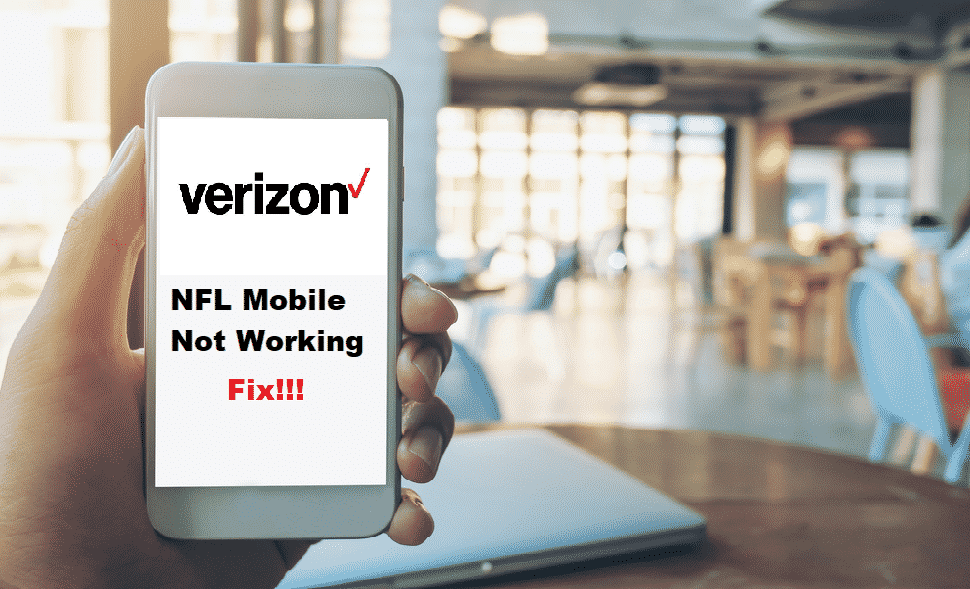 National Football League or also known as NFL is a professional sport that is enjoyed and loved worldwide. The league consists of 32 teams. Considering this, everyone has a team that they support and want to win. However, in order to watch the NFL, people need to have a cable or antenna which is paid.
Another way to enjoy the NFL is to download its application on your mobile phone through the app store. This is a free app and can be used after simply installing it and requires no setup. But some Verizon users have been having problems with their NFL mobile app not working. In case you do as well then here is how you can fix it.
How To Fix Verizon NFL Mobile Not Working?
1. Update Application
The application currently installed on your device might be outdated. This can cause several issues including the application crashing and not work. Although, this can be easily fixed by updating the application to the latest version through your app store.
2. Re-Login into NFL Account
The account that you are currently using on the app might not be logged incorrectly. This can happen due to many reasons. For instance, the user might have gotten disconnected from the internet while logging into the app which interfered with the process. To fix this issue you will need to log out of your account from the app and then log back in again. Make sure that you have a steady internet connection while signing in and that you don't get disconnected.
3. Clear Cache Data
When using an application, the mobile phone stores up temporary files in your device. These are to ensure that the app runs smoothly and gives you optimal performance. However, sometimes these files can get stored up too much. This makes the application slow down and can even make it crash or not work.
In order to clear the cache from your app, you will need to firstly open up the application settings. After this, locate the NFL app on your device and open up its settings. Click on storage and then you will see a tab that says clear cache. Click on it and then select delete to successfully remove all the temporary files from the application on your device.
4. Disable Ad Blocker
Some users might have ad blocker software or even extension installed on their devices. These services can cause the NFL's application to run into problems as it recognizes them as malicious software. You can either simply delete the ad blocker extension or software from your device, or you can set up an exception.
To set up an exception for the NFL mobile application, open your ad-block software settings. Locate the tab for exceptions and then add the NFL app in it. This will ensure that there is no interruption from this software while the NFL mobile app is working. If setting up the exception does not work then you might have to delete the ad block you are currently using and find software that is supported by the NFL app.