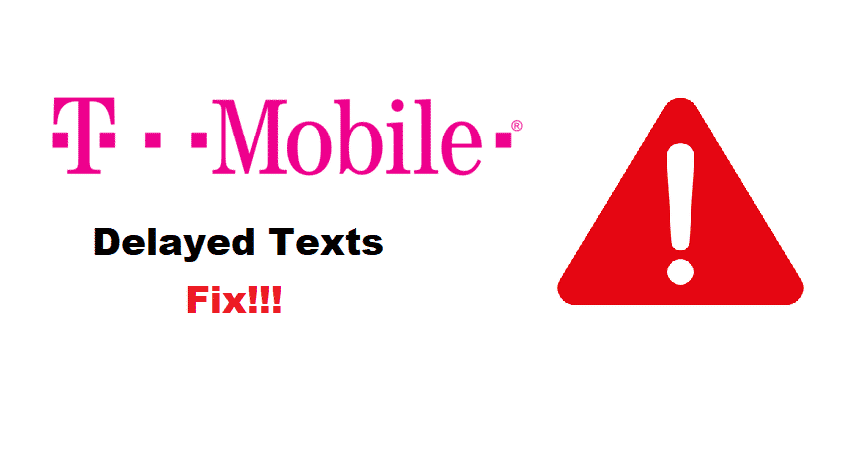 It does not matter if you're using an Android or an iPhone you can have your text delayed due to some reasons. When you're using the SMS application for receiving SMS you can experience delayed text messages which can cause you enough disturbance if you are a regular user of the SMS application.
T-Mobile Delayed Texts
T-Mobile Delayed text messages are usually received after one or two hours of the sender sending them to you. However, some people sometimes do not even receive the messages and they seem to be lost in the middle. Few users even complain that when they try to open the delayed message they have received, they are unable to see what the text inside is.
Cause of Delayed Messages.
The cause of delayed text messages is still quite unknown however network providers are quite accountable for the cause. Different network carriers including T-Mobile can make you experience delayed text messages.
Good thing, you are not the only one who is having a problem with delayed text messages. Because there are various uses of T-mobile carrier service who are experiencing delayed text message problems.
Troubleshooting Ways
Having a problem related to delayed text messages can affect your professional and personal life. Mainly because there can be many important messages that you need to receive on time.
Wondering how to solve this trouble? You might need to perform a few of the following methods to fix the issue.
Method 1: Removing Application Or Any New Change
First of all, you must check what is the new change that you have brought to your phone after which you have received a T-Mobile delayed message.
If you have downloaded something from the browser or App Store then it can be either an application, wallpaper, or any ringtone.
If it is only one application or new material that you have downloaded then delete it to check if it resolves your problem.
If the problem gets resolved after uninstalling then it was this application.
However, if there are more than one new applications you have downloaded and your problem still hasn't been resolved then go ahead deleting the other one as well.
Method 2: Points Mentioned by T-Mobile customer support
First of all, you must restart your mobile phone because it is very important to restart your device regularly.
If you are using T-Mobile network data then make sure that you turn it off. Your mobile data can also be the reason for delayed text messages
Make sure that you are at a place where you have complete signal bars. If your device is showing less than two signal bars then check out troubleshooting ways for that problem.
You must also check that your device has at least 15% of free space to receive new text messages. Sometimes you are unable to receive messages because of low memory space.
Hopefully, this blog helps you in resolving your problem related to delayed T-Mobile text messages.