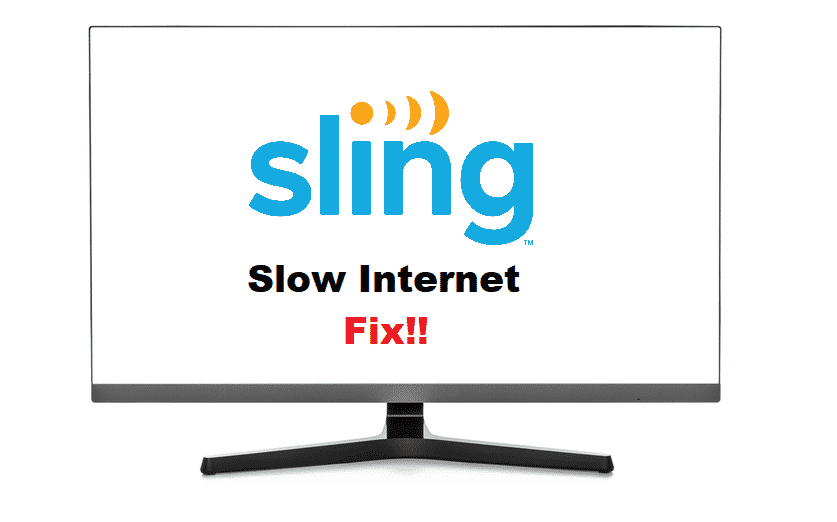 Sling TV is a famous American service that allows users to stream television shows. Live streaming services have been replacing cable TVs for some time now. This is because you can easily have access to all the shows and movies that you want online. Additionally, you can even pause the shows or continue watching them at a later date. There are quite a number of brands that have started to provide users with live streaming services.
Although, Sling is considered to be one of the best among these. This is because of its low price and the number of choices it provides to its users. Sling TV might be great but some users have reported that they are getting slow internet on it. This is why we will be using this article to provide you with a few steps you can use to fix this problem.
How To Fix Sling TV Slow Internet?
Services Are Down
The reason why you getting slow internet on your device can be that Sling is updating their servers. Alternatively, they might even be running some tests on their services. Whatever the case might be, if there is a problem on the backend then you will get this problem. The best way to check and confirm this is by contacting Sling. You can either give them a call or text them.
Sling provides a live chat for people; you can get in contact with a live employee who can guide you and help you out. They should tell you if the services are down or not. Another thing that you can do is contact someone you know who also uses Sling TV> IF there is a problem on the backend of Sling then you will most likely see people reporting about it online.
Lastly, if you do not want to contact Sling directly then you can check the condition of their servers online. There are a number of websites that will notify you if the services of a company are currently under maintenance.
Amazon Cache Problem
If you are using the Fire TV devices from amazon then there is a high chance of you getting this problem because of cache files. Usually, cache files are stored and then used to load the services according to the user's preference. This boosts the performance of this device and gives you a better experience. However, if these files get stored up and clog your device's temporary memory then it can even slow it down Many amazon users have reported about this and the only way you can get rid of this issue is that you delete all the temporary files.
To delete these, start by opening up the settings on your device. Afterward, click on the icon that is labeled as 'applications'. This should take you to a page where all the applications installed on the device are present. Click on 'Manage Applications', and then locate the Sling TV app in them. After finding and opening up this, you can clear both the cache and data from here. If the device asks you for confirmation then select yes on it.
ESPN Issues
Many users get problems while trying to load up streams from ESPN. The stream might start to stutter or the loading may even stop completely. It is hard to point out if your Sling application is causing the problem of whether it is an issue from ESPN. You will most likely get this problem and notice it on days when you are trying to watch a live game. This is because there are too many people watching the game online and your device will not have enough bandwidth being provided by ESPN to load the stream. One option is to wait patiently and then watch the game after it was done being broadcasted online.
Another option is to open up the account settings on ESPN. You can then verify your Sling account with ESPN from here. After the authentication is completed. ESPN should now allow you to have more bandwidth whenever you try to open up their channels. However, you need to keep in mind that if you log out of your Sling account then the problem will start again.