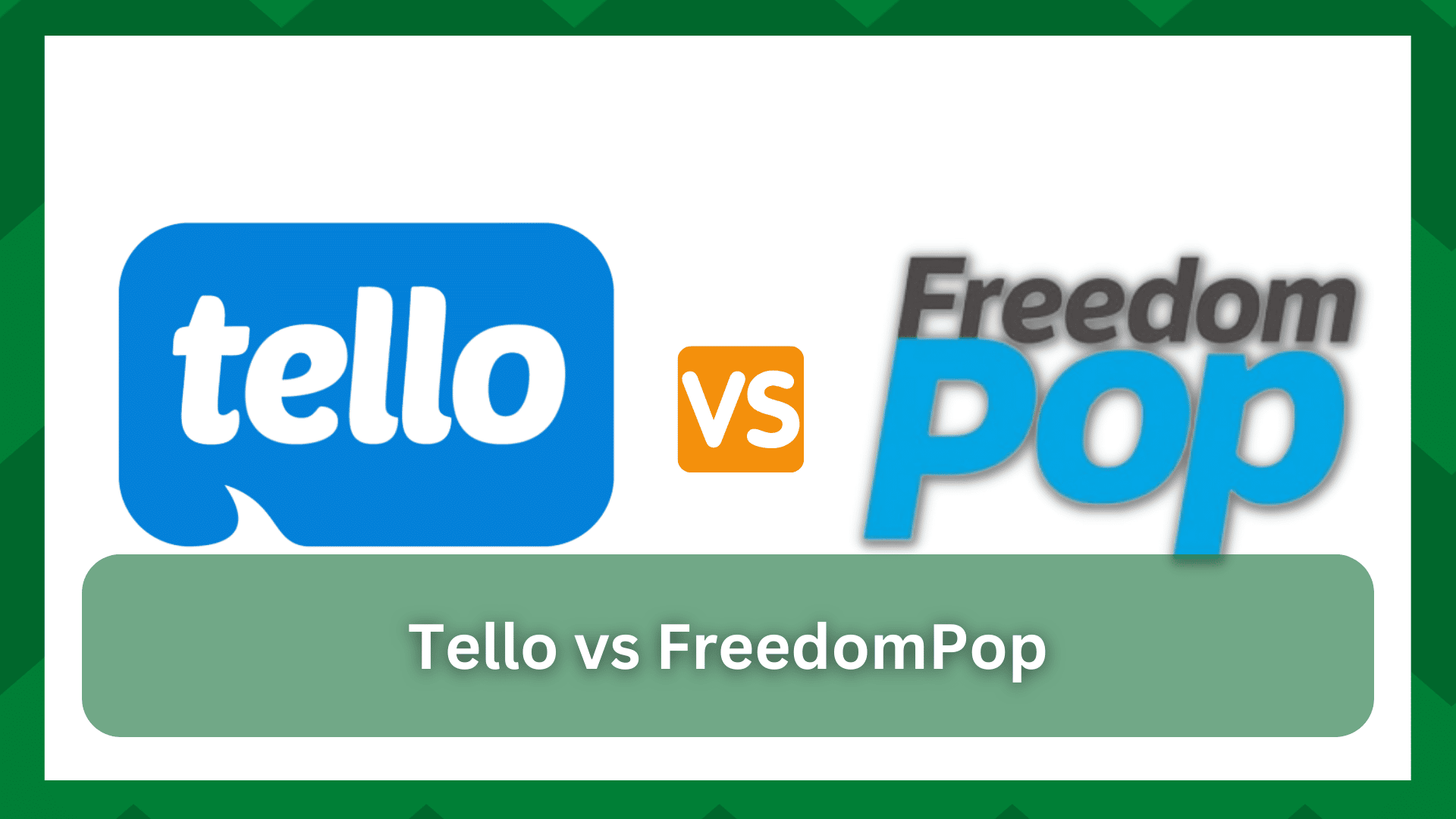 Many people are stuck with long contracts whenever they subscribe to the internet or mobile network plans. In addition, mobile plans are usually very expensive.
For this reason, many people end up looking for affordable mobile network carriers, and FreedomPop and Tello are the two most affordable and reliable network providers.
These two network carriers are MVNOs that offer affordable and high-quality connections. In addition, you don't have to worry about long contracts.
However, if you have to select one, you should read below because we have Tello vs FreedomPop comparison to assist you with the decision!
Quick Comparison Table
| | | |
| --- | --- | --- |
|   | FreedomPop | Tello |
| MVNOs | Sprint and AT&T | T-Mobile |
| Automatic top-up | Yes, as soon as you consume 100MBs | Yes, but after thirty days |
| Make-your-own-plan | No | Yes |
| Internet Speed | Over 12Mbps | Over 80Mbps |
| Roaming | 25 countries | 60 countries |
Tello vs FreedomPop
FreedomPop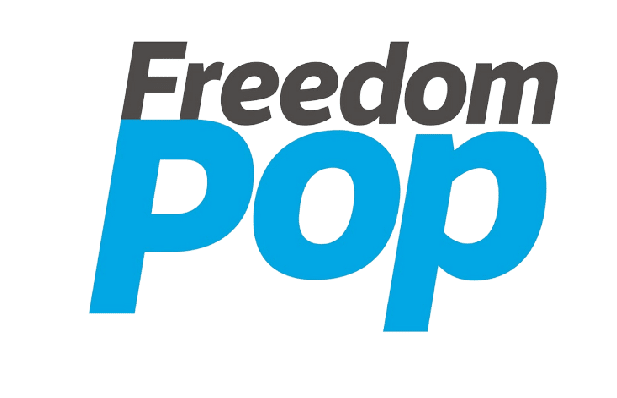 FreedomPop is working through the cell towers of Sprint and AT&T (yes, they operate through another carrier). They are offering Wi-Fi and mobile calling services.
With the free basic plan, the users will get unlimited text messages, and you can call international numbers as well – you can call in over twenty-five countries.
FreedomPop has around eight million hotspots available around the country. They are working with the freemium model, so users can get a bit of mobile data, text messages, and calling minutes for free.
After consuming these free resources, you will have to upgrade the plan to keep using the service. In simpler words, you will get several add-ons.
Many people consider it a scam, but it's actually suitable for people who don't use phone services a lot and don't want to pay for expensive plans.
Mobile Data Plan
With the free basic plan, you will get 200 calling minutes, 200MB of mobile data, and 500 text messages. This is enough for a week or two of communication, but the mobile data is not sufficient for weeks.
When you use the resources offered with the free plan, you have to pay $0.02 for every MB of mobile data that you consume. Since it can accumulate and make a big bill, FreedomPop automatically tops up the account with $15.
The automatic top-up is recharged when you use 100MB of the 500MB mobile data consumption. The users can get seven top-ups as it's the limit.
The automatic top-up feature can be disabled by signing up for the safety mode – it costs around $6.99 every month. However, if you don't want to pay for this, you have to be careful about data consumption.
FreedomPop offers a variety of plans, including cell phones, SIM cards, and internet devices like hotspots. As far as the mobile data plans are concerned, you can get 1GB, 3GB, and 4GB plans available.
Last but not least, keep in mind that you have to pay $15 if you want to downgrade your basic plan.
Phones
FreedomPop offers a variety of old, affordable, and refurbished smartphones to the users, such as Moto E and LG G4. There is a FreedomShop platform where you can purchase smartphones from.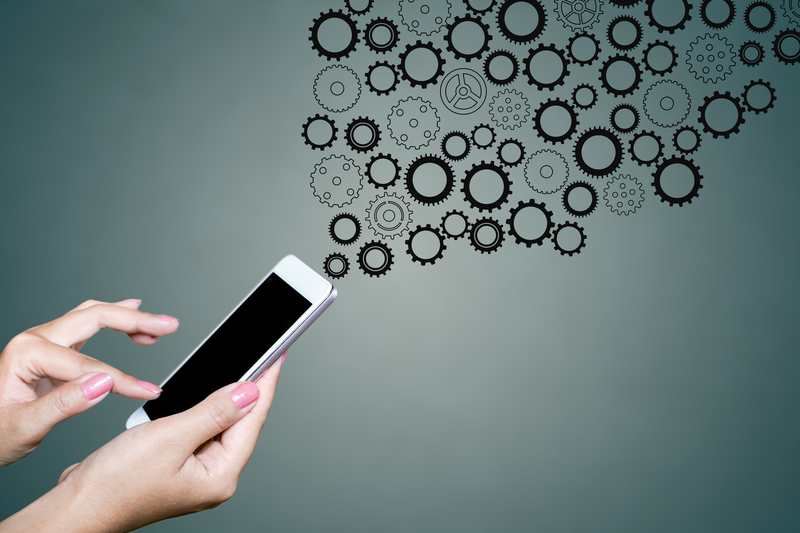 However, if you don't want to purchase a smartphone from FreedomPop, you can use their cellular services on your own smartphone.
However, you should ensure that the smartphone is unlocked. In most cases, the smartphones purchased from T-Mobile and Verizon are locked, so they only work with specific network carriers.
We recommend that you contact FreedomPop, as they can provide instructions on porting your contact number. Also, keep in mind that FreedomPop's smartphones aren't available in installments.
Network Coverage
FreedomPop has promising network coverage available in the U.S., particularly because they are offering services through Sprint and AT&T towers.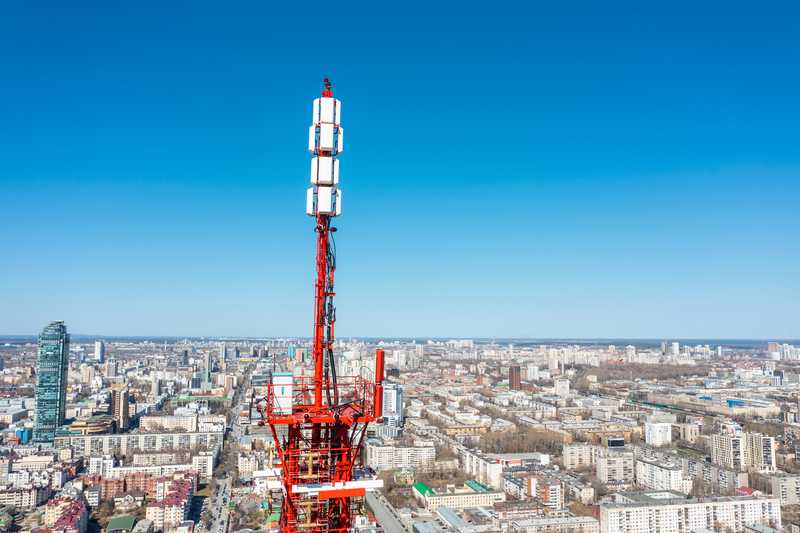 In fact, you can access the coverage map from FreedomPop's website and add your ZIP code to determine if your area has sufficient coverage.
On the other hand, if you want to use FreedomPop services outside the U.S., you will be able to use the roaming services with the help of Global SIM cards.
However, keep in mind that international roaming only works in 25 countries, so make sure you check the network roaming availability on their website.
Tello Mobile
Tallow Mobile is the second most affordable network service provider offering its services in the U.S., and they are providing services through the T-Mobile network.
There are prebuilt plans available for people who need prepaid internet and mobile data plans. All their mobile plans offer unlimited talking minutes and text messages.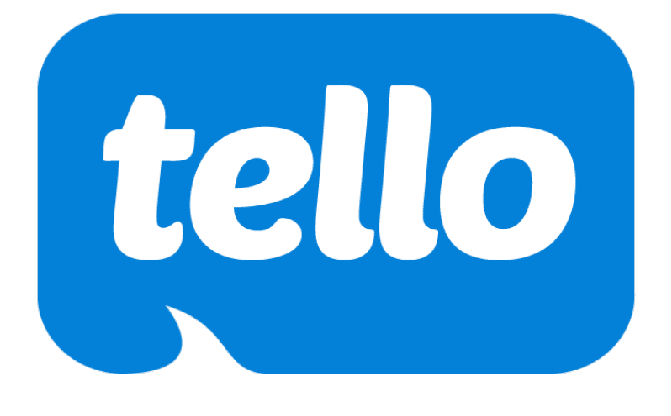 The best thing about Tello Mobile is that you can get a customized plan ranging from $5 to $29. Also, you can use mobile data for sharing mobile hotspots as well.
We love how Tello Mobile has an easy activation process, as it promises ease for the layman. You can easily create an account by entering the email address and creating a password.
Also, you can turn on the alerts to gain information about the latest deals.
Mobile Data Plan
The prebuilt plans start from $10, with which the users can get around 1GB of high-speed mobile data. This plan actually made them one of the cheapest mobile networks available.
There are four plans available that are ready to be subscribed to, including the economy, value, smart, and data plans.
These plans offer 1GB, 2GB, 5GB, and 25GB of mobile data, respectively. In addition to these mobile data plans, you can get unlimited text messages and talking minutes.
As far as the hotspot is concerned, every plan allows the users to transform their smartphones into mobile hotspot – it also offers free tethering.
There is a build-your-own-plan feature available, which allows you to select how many calling minutes and mobile data they need. However, every plan comes with unlimited text messages.
As far as the internet speed is concerned, Tello offers 4G LTE and 5G internet, which means the internet speed can be over 80Mbps, depending on where you are.
However, the speed might be slow when using the mobile hotspot because it can be around 32Mbps, but it's still fine.
Phones
Since this is an affordable network service provider, you can use your old smartphone or just purchase a new phone from Tello, whatever you prefer.
However, before you subscribe to Tello's services, make sure you check the compatibility. For this purpose, you have to access the IMEI of the phone.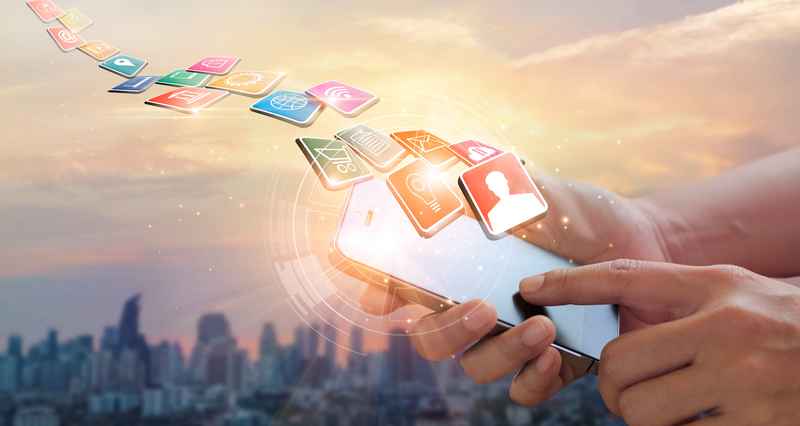 Also, you must purchase a SIM card – you can tap on the "buy SIM" option on the website to get the SIM card (yes, it will be delivered to your registered address).
Network Coverage
The network coverage is pretty great as they depend on T-Mobile for their network provision. However, it's better to contact customer support and ask if your area has sufficient coverage.
You can use Tello Mobile's call feature to call in 60 different countries. Also, when the billing cycle arrives, the selected plans are automatically renewed after 30 days.
It doesn't matter if you have to send text messages or make or receive calls, you won't have any signal drop issues. However, the service and signal quality is subject to the area.
The Bottom Line
It's pretty clear that Tello takes the lead in most cases because they have better mobile data speed, and their coverage is stronger.
In addition, Tello has roaming available in 60 countries, while FreedomPop only covers 25 countries. So, it entirely depends on your requirements, but Tello is a clear winner from our perspective!