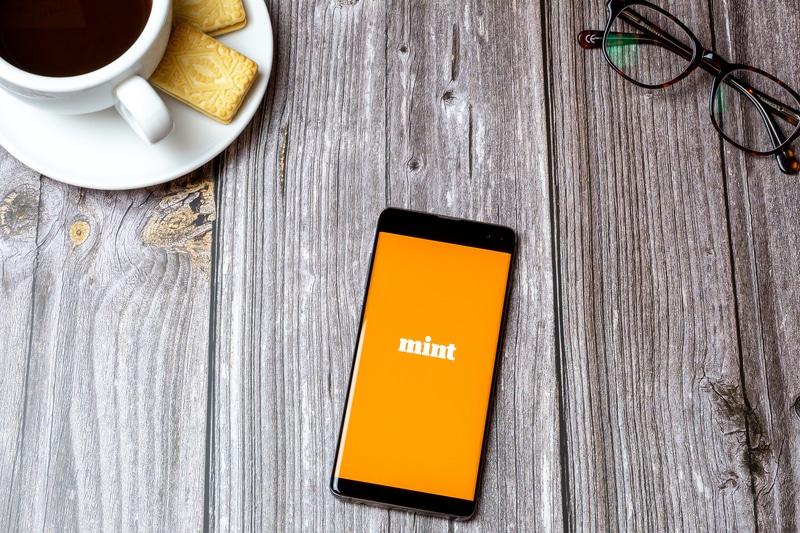 Choosing the right telecommunication company is essential for people who depend on their SIM networks to establish a connection. While there are some big names in the industry, Mint Mobile vs. Red Pocket has become a common comparison as these two are new yet reliable network operators. These operators offer unlimited talking minutes, text messages, and mobile data while the first 5GB are always 4G/LTE. That being said, if you want to know the differences between the two network providers, we have an in-depth comparison in this article!
Mint Mobile vs Red Pocket:
Mint Mobile
Mint Mobile is the MVNO that utilizes the T-Mobile network to offer telecommunication services to the users. Mint Mobile only offers access to the T-Mobile connection when you subscribe to the plan. This means that the coverage is limited as T-Mobile is only available in metropolitan areas. To illustrate, Mint Mobile cannot be used if you are in the country or rural areas, particularly in the Midwestern and Oregon states.
There are various discounts available that allow the users to save more than $50 when they choose a plan. They are offering three months of free service whenever you purchase iPhone or Android smartphones. While the discount is great, it's capped at $50, and then, you can get the free wireless service if you opt for a 4GB plan (this is available for only new customers).
When it comes down to the internet speed, Mint Mobile offers the average downloading speed of around 560Mbps on the 5G band but some smartphones can achieve a speed over 700Mbps as well. Having said that, this internet speed on the 5G band really seems amazing – better than Red Pocket. On the other hand, if you connect to the 4G band, the internet speed ranges from 25Mbps to 80Mbps, but if you are connected to a low-band 5G connection, the data will be throttled from around 100Mbps to 300Mbps.
Currently, there are four internet plans available, including a 4GB plan, 10GB plan, 15GB plan, and an unlimited plan but you can purchase the internet subscription in annual, semi-annual, or quarterly forms. All these plans can be worked with a mobile hotspot (nope, there is no limit but the unlimited plan caps the mobile hotspot once 5GB of the internet has been used). In addition, you get unlimited text messages and calls. In fact, the videos can be streamed in 4K and HD forms.
There is a three-month introductory plan available but it's only valid for new customers, and once you pay the first installment, you have to choose from other plans. It's needless to say that the internet speed is amazing but the company is known to throttle or cap the internet speed. To illustrate, if you opt for the unlimited internet plan, the company starts throttling the internet speed for mobile hotspot connections when you reach the limit of 5GB, which is pretty less since you have subscribed to the unlimited plan.
Pros
Affordable plans if you opt for bulk plans
Allows the users to purchase the latest smartphones (Android and iPhone)
Reliable network coverage in metropolitan areas
Works great with GSM smartphones
Cons
Absence of family plans
Minimum three-month plans
Red Pocket
Red Pocket has recently launched the plan through an eBay store, which is pretty similar to an annual plan. Red Pocket is a great choice for people who want to choose the desired network according to your location – it's a perfect choice for travelers. For instance, you can opt for a CDMA line with Verizon and GSMT line through T-Mobile, and a GSMA line through AT&T in case you are somewhere where there is no CDMA coverage available.
With the Red Pocket phones, you can get partial discounts and save over $250. There is a limited-time offer available right now, with which you can get over six months of free telecommunication server if you purchase the iPhone through the GSMA network. Consequently, you can buy the phones locked to the Red Pocket network. Red Pocket has launched the 5G service recently and it's only available for GSMT and GSMA users.
The 5G band is not currently available on the CDMA band, but according to the company, they are constantly working on extending the 5G coverage. They tend to cap the 4G/LTE downloads at around 75Mbps, which is likely to drop down to 45Mbps in most cases. On the other hand, the majority of online internet speed tests of GSMA line show more than 230Mbps speed, which is sufficient for downloading, gaming, and online streaming.
When it comes down to internet plans, they are more affordable and have a flexible design. The official plans that can be purchased from the website start from $10 a month, with which you get 1GB of data and unlimited text messages and minutes on the GSMT minutes while CDMA/GSMA lines offer 500MB of data along with 500 text messages and call minutes. In addition to this basic plan, there is a 3GB plan, 10GB plan, 25GB plan, and an unlimited plan.
All these plans offer 4G/LTE and 5G connections and you can use the connections for establishing a mobile hotspot connection. As far as video streaming is concerned, you can stream HD or 720p content. While the internet plans cost a bit more than Mint Mobile, they are available for monthly subscriptions. In fact, the company also has a pay-as-you-go plan available that starts from as low as $2.50 and it goes over $8.25 for a month.
Keep in mind that Red Pocket is likely to cap the internet speed at times. According to the company, Red Pocket throttles the data when you reach the 50GB limit when subscribed to the GSMT or CDMA line while the throttling limit is 100GB for the GSMA line subscriptions.
Pros
No need for contracts
A monthly subscription is available
Reliable network coverage in rural areas as well
Supports an array of phones
Cons
No financing is available for the latest smartphones
Absence of customer support service
The Bottom Line
It's needless to say that both Red Pocket and Mint Mobile are reliable phone services for people who want to cut down on their bill and have access to call minutes, text messages, and mobile data. However, Red Pocket is a better choice since they have monthly plans available and you can free international calling in 80 countries.