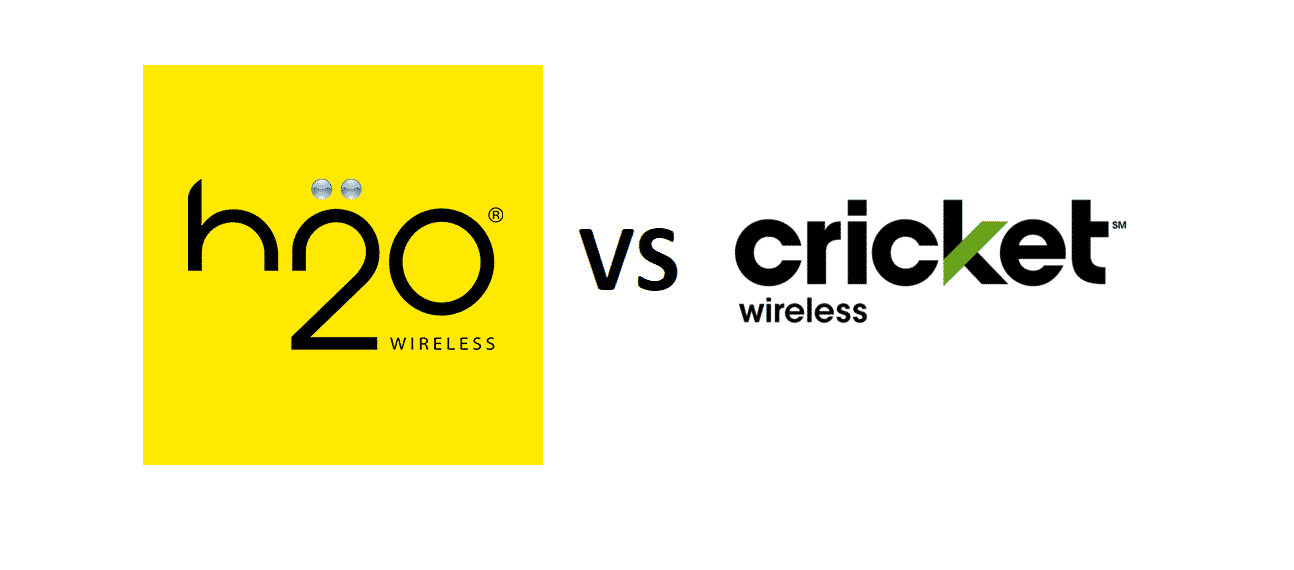 H2o Wireless vs Cricket Wireless:
H2o Wireless vs Cricket Wireless; Both of these options are popular in the United States for providing wireless internet services. In order to select the best option between them both, we need to look at their features to know which is the best for us. Let us compare the differences between them both.
Support & Ratings:
The ratings are almost the same for both networks which are 3.5 stars but if we look at the reviews then cricket wireless is being used by more audiences comparatively and is perfect for them. The unlimited data availability of cricket wireless is what makes it more useful while this feature is not present in H2o wireless.
H2o wireless does not support the hotspot option while the cricket wireless does have a hotspot option but it costs extra for that. For heavier internet users the data prices are quite high as compared to cricket users.
Plans Comparison:
H2o wireless for 1GB 4G plan charges up to $15 per month, for 10GB it costs $30 per month, and for 15GB it charges up to $37.50. On the other hand for cricket wireless plans they charge $30 per month for 2GB, $40 for 5GB, and $55 for unlimited data.
Choosing the best data plan depends on your budget and your usage. If you are able to easily manage within less internet then H2o wireless can be good for you. However, if you are a heavy internet user then what can be best then unlimited internet offer of cricket wireless.
3G Network:
H2o wireless 3G network has 850, 1700/2100, and 1900 MHz while the cricket wireless has 850 and 1900 MHz.
Pros And Cons:
If we look at both pros and cons the cricket wireless has pros such as their comparatively affordable prices and better than average service. If we look at the cons, the data speed may get slow for cricket wireless users as compared to H2o wireless. However, it also depends on which plan you purchase. Customer policy is not so good in H2o wireless plans.
Affordable Option:
H2o wireless is a comparatively affordable option for mobile internet users. They do offer international calling options but they lack any family plans. However, they provide 4G service now while before that they only had 3G availability.
Their affordable plans are the biggest attraction to their customers along with large coverage and great network speeds. Their plans start from $10 only which makes them more budget-friendly.
Different Prices Same Data:
For a $30 per month package the H2o wireless provides the same amount of data that includes unlimited international calls, texts, and data for the first 8GB with 4G network. Cricket wireless plan of $36 and H2o wireless plan for $27 are also similar so this gives the H2o wireless users more advantage.
Data Speed:
The cricket wireless plans are slower as compared to the H2o wireless plan. You can get speed up to 50 gigabytes in H2o while you may only get 8 Gigabytes speed for cricket wireless but the customer service performance of the H2o wireless network makes it less appealing. It is also great to perform a speed test before selecting between them both.
Best For International Services:
H2o wireless service plans are best for international benefits. Their offers are very simple and quite straightforward that makes it easier for selection if your priority list includes international connections.
They offer unlimited calls and texts that could apply to 50+ countries all around the world. So this is a great option for those who want to stay connected to their friends and family overseas. Although this package is although expensive but it all depends on your priority.
The Unlimited Data Plan And Hi-Speeds For Data Lovers:
For 15 or 20GB plans, the cricket wireless plans provide high-speed unlimited internet that could suit you best if your preference is unlimited data with high speed without throttled internet speeds. Not only this, but cricket wireless also provides their hotspot plan of 15GB which is also a great option.
Startup Fees:
The cricket wireless startup fee is $10 which is an obvious downside. Their hotspot plan is best for those who travel a lot and work. For example if you are in a situation where you are stuck at the airport and you need to work or you need to watch episodes of your favorite series for time pass, cricket wireless hotspot options are a great deal. The thing that is most interesting about this plan is that there is no hard data cap, but it all comes back to the point where we started that is the startup fees, that might be bothersome for all of us.
Bring Your Own Device (BYOD):
Cricket wireless gives the option of bringing your own device (BYOD), you can also buy a phone from them if you want or you can bring your own. In case you buy from them you are limited to use their network for six months before you are allowed to switch to any other network by unlocking your phone. Due to the COVID-19 pandemic they are also offering extra 10GB for every two billing cycles as a contribution to the current situation all around the world.
Final Thoughts:
Both cricket wireless and H2o wireless plans are amazing and have their own advantages and benefits. Before selection among them both, it is better to look at all the important aspects including speed, prices, international services, device compatibility, and coverage.
The selection depends on your choice and needs. If you need internet service all the time than cricket wireless plans may work best for you especially their unlimited plan. But if you have your friends and family in other countries and staying connected with them is your priority when selecting any package than the H2o wireless package may work best for you