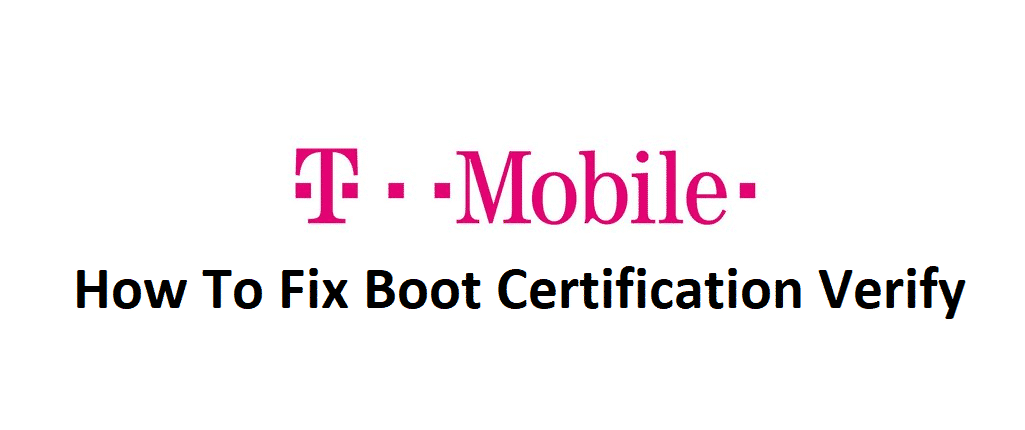 T-Mobile users can enjoy the services of T-Mobile with a huge variety of cell phones offered by the company or they can choose their own device to use with their T-Mobile number. While T-Mobile works perfectly fine with most of the smartphones, some users have reported issues with certain smartphones.
Many of the issues reported by the users were not specific to T-Mobile and they may be experienced by the users of other networks as well if they use the same devices. One of the issues that have been reported by the T Mobile users is experiencing a secure booting error.
T-Mobile: How To Fix Boot Certification Verify?
When the smartphone users experience a secure booting error, it shows 'boot certification verify' as the cause of this error. The first thing that you need to understand is that it is an error specific to your device and it has nothing to do with your T-Mobile line. So you may not have a T-Mobile number and you may still face this error.  If you are experiencing this error while trying to reboot or reset your device, there are a few things that you can do to get rid of the issue. They are listed below.
1 – Use Mobile Support Program If You Are Using an LG Device

Most of the time this error is encountered by LG smartphone users. If you are using an LG device and experiencing a secure booting error due to boot certification verify, then you can start off the troubleshooting process by first downloading the LG Mobile Support Tool Program on your computer. Once that program is installed, open it and wait for the installation to complete.
After that put your phone into emergency mode and connect the phone to your PC and you will see a message saying waiting for connection on the program. A few seconds after connecting the phone, you will see the program identifying the device and you will see a message that a software upgrade is available for your phone. Now you have to click on start upgrade. This will download the firmware.
Remember that it can take up to 2 to 3 hours to download the updated firmware. Once the firmware has been downloaded, the Mobile Support Program will show the message that your phone has been upgraded with the latest firmware. Now you can disconnect the phone from the PC and start it as you normally would. You will not face the error message again.
2 – Visit a T-Mobile Store

If you are unable to find the Mobile Support Tool Program for your phone or you are not using an LG device, in that case, it is very rare that you will see this error. If you are using a T-Mobile phone, then you can visit a T-Mobile store and let the representatives know of the issue. They will refer you to the tech department and either they will be able to fix the issue for you or they will suggest you to get it replaced.