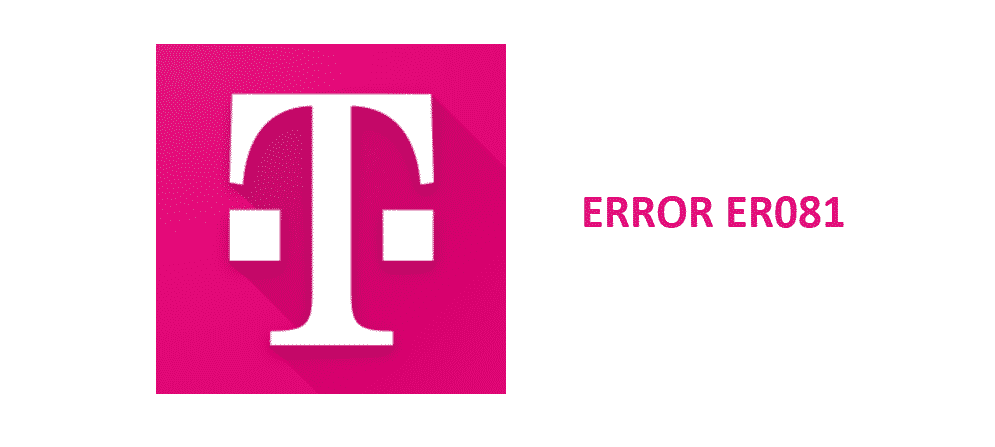 T-Mobile is one of the biggest telecom service providers in the US. The company has been in business since 1994 and is known for bringing the latest technology and features for the users.
One of the best features that many T-Mobile users have found useful is the ability to enjoy calls using their Wi-Fi network. This allows them to be able to easily stay connected with their business, friends, and family, even in areas where there is low network coverage or no signal.
Fix T-Mobile ER081 Error
Most of the T-Mobile users are able to use the Wi-Fi calling feature on their smartphones quite easily. However, some users have faced issues and they have encountered errors. One of the errors that have been reported by users is the ER081 error. According to users, this error typically shows up during calls. Usually, it appears between longer calls, after 15 minutes. It is followed by a sudden call drop. Although the users are able to call again, still it is a major issue as sometimes the users are in the middle of important meetings or conversations.
Some users have also reported the error message ER081 staying on the dropdown menu even after the call is dropped and apparently, it does not go away, no matter what the user tries. The only way to get rid of this error message is to reboot the device. If you are facing this error message on your device during Wi-Fi calls, here are a few things that you can do to troubleshoot the issue.
1) The first thing that you should do is to check the signals of your Wi-Fi connection. Sometimes the users are using a Wi-Fi connection that has low signals. In some cases the users start a call at one place and then they move around, reaching an area with low Wi-Fi coverage. This may result in connectivity issues and result in calls dropping.
2) If your Wi-Fi connection is working fine and you have a high-speed internet connection, and you are still facing the ER081 error, one of the possible solutions is to use a T-Mobile CellSpot Router. It is a typical router that has been modified to prioritize Wi-Fi calling. So, when the users have this router installed, they can expect the highest quality Wi-Fi calls thanks to the router giving high-bandwidth to the call.
Alternatively, you can use any other router with Traffic Manager or Quality of Service (QoS) settings. Once you have that router, what you have to do is to go to the Traffic Manager and then turn on the Quality of Service setting. After that go to the User-defined Quality of Service (QoS) Rules. And make the first rule as; Destination port "4500" Protocol UDP. And make the second rule as; Destination Port "5060, 5061" Protocol "TCP." Make sure that you allow at least 85% of the available bandwidth to Wi-Fi calling.
3) Although most of the users are able to fix the issue using the steps mentioned above, there is a possibility that it may not get resolved even after taking the mentioned steps. In that scenario, you can always contact T-Mobile Customer support for further help.