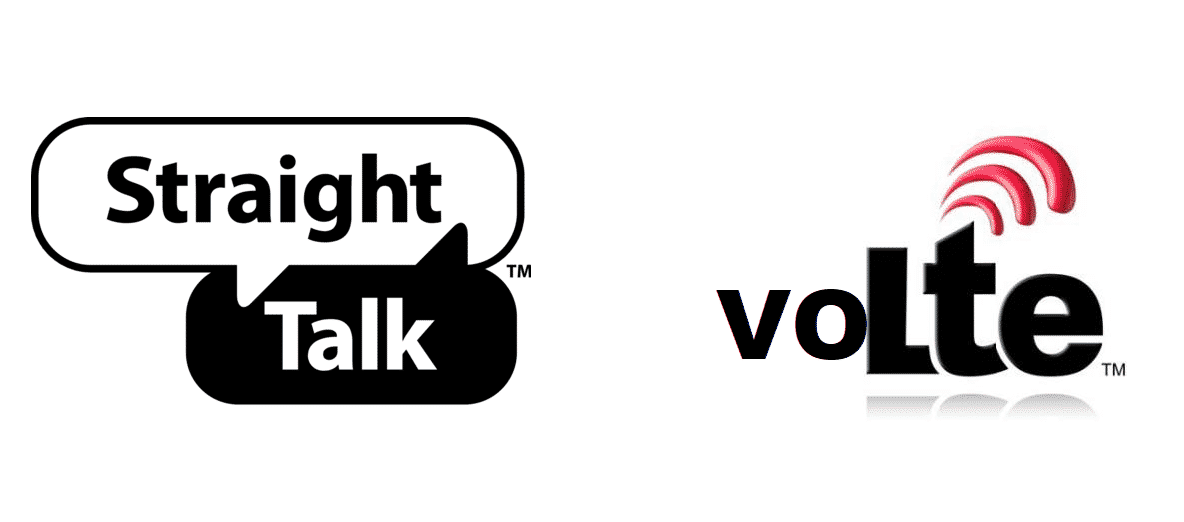 Avoiding network incompetence has become the topmost priority of many telecommunication companies which is why the technology of VoLTE has brought up. It would much safe to say that VoLTE is the future technology and nearly almost every smartphone would have access to VoLTE. However, very few phones have direct compatibility with VoLTE, Straight Talk phones are one of them. Straight Talk works without the presence of any wireless network carrier. In this article, we have provided almost every relevant detail regarding VoLTE on the Straight Talk carrier. Stay with us if you want to know the procedure of enabling VoLTE over your Straight Talk carrier phone.
Before we dig up to further details, let us give you a clear insight into VoLTE and Straight Talk.
What Is VoLTE?
VoLTE stands for Voice over Long-Term Evolution. It is a standard high-speed wireless communication that can be applied to smartphones and data terminals. The entire collection of (IoT) Internet of things devices and its wearables are compatible with VoLTE inclusive of Straight Talk phones.
VoLTE is responsible to provide superior call quality which consistently saves up your device's battery life. VoLTE is qualified to deliver high-definition (HD) voice quality which is why VoLTE is proved to be more reasonable and successful than 2G and 3G voice services. Advancements of codec technology, like (EVS) Enhanced Voice Service codecs, takes an active part in polishing the standards and of VoLTE technology.
What Is Straight Talk?
Straight Talk is originally a type of MVNO carrier which is also known as Mobile Virtual Network Operator. Straight Talk is referred to as a technology that does not run over any specific network wireless operator. Despite owning any network, Straight Talk technology is free to purchase the copyrights to use extensive network towers of AT&T, T-Mobile, Verizon, and Sprint. These are highly used network carriers.
Straight Talk is one well-known prepaid carrier. How? It gets quite easy with this technology to keep your phone, number, and the network that you desire to have. Therefore, you get freedom in keeping up your favorite network with no hassle. The prices and offers that Straight Talk provides are not too low neither too high. They seem to be competent to most of the customers belonging to mentioned network carriers.
How To Enable VoLTE On Your Straight Talk Phone?
VoLTE is a much better option to keep up yourself with the best sound quality along with operating other mobile phone services. On the other hand, Straight Talk gives you the entire freedom to choose your favorite network carrier. When it comes to enabling VoLTE with Straight Talk, you would need to check if your Straight Talk phone with Sprint, Verizon, etc. networks is compatible with VoLTe technology. You can easily have it checked by visiting both the providers and then go on further with the following steps.
If you already own a VoLTE equipped phone, chances are greater that is VoLTE capable. However, if you want your Straight Talk phone to be able to take VoLTE technology, you would need to get yourself a VoLTe-capable network to go on with using the technology.
For ensuring your Straight Talk phone to work with VoLTE, you would need some changes or functions to do. Here is the procedure for both the Android Phones and iPhones, separately.
Turning On VoLTE On Straight Talk iPhones:
Follow these quick steps:
Click on the Settings.
Tap Cellular.
Recheck the Cellular Data to switch it in On position.
Click on Cellular Data Options.
Tap Voice and Data.
Make sure that LTE, VoLTE On is selected.
The above-mentioned instructions are for the newest iOS version (iOS 13) as well as the older versions.
Turning On VoLTE On Straight Talk Android Phones:
Follow these steps:
Click on the Settings.
Tap Network and Internet.
Tap Call.
Make sure to enable VoLTE / HD Voice/ Enhanced calling.
The above instructions may differ for other Android devices. You can get your device-specific instructions looking up the web.
Conclusion:
Using Straight Talk VoLTE, you can upgrade your technology usage by avoiding service interruption. Moreover, you can save yourself from the annual rush for phones. Ponder upon the above-mentioned details to get yourself a technology of VoLTE right away on your Straight Talk phone. There would be impeccable offers for you.