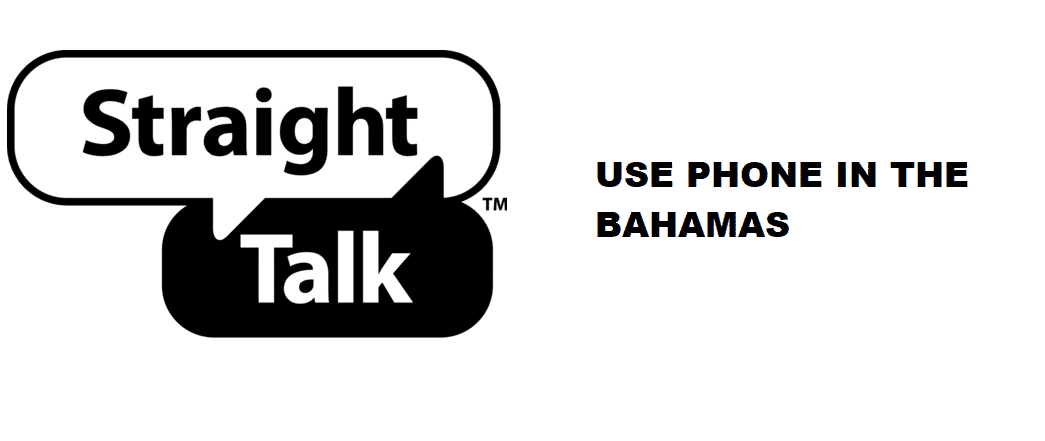 The Internet is the ultimate necessity in these times, and people need unhindered access to the internet. It doesn't matter if you are going on a trek or going on a ship cruise, checking the emails and network signals are important. When it comes down to the Straight Talk Phone, people have been questioning their service coverage for a long time.
Can I Use My Straight Talk Phone in The Bahamas
That's to say because the coverage is highly limited and users literally have to think about network connectivity before taking a trip. In the same vein, people have been asking if they Straight Talk mobile services are available on international borders. So, to answer your question, we have outlined this article with all the possible answers.
Straight Talk Phone & Services In Bahamas
Straight Talk works under TracFone Wireless. This is the no-contract network service provider and has prepaid services. TracFone Wireless is the MVNO service and has a special contract to offer services to huge networks. One such network is the Straight Talk phone, aimed at providing streamlined services. Ever since the launch, they have bagged 25 million subscribers. However, their plans are somewhat different for foreign areas and oceans.
Let's get one thing straight that Straight Talk doesn't provide services or operates with international carriers and networks. The same goes for cruises and Bahamas. This is because Straight Talk doesn't offer international long-distance or roaming services. In the same vein, they have imposed a prohibition on international roaming.
For instance, if you are traveling to foreign lands and out of the United States, you cannot receive or make calls, send and receive text messages, and use mobile internet from Straight Talk. However, if you try any such thing, the services can be deactivated. In severe cases, it can lead to account termination as well, and that too, without the refund (even if you haven't used the available resources and services).
What To Do For Cruise Ships?
If you are traveling to the Bahamas, it's highly likely that you will go on cruises. Still, Straight Talk will not work there. The cruise ships will use the satellite connections to provide cellular services. The cruise ships demand pay-as-you-go services. However, the cruise ship's onboard system is switched off when the port is closed.
In addition, if you are on a cruise ship around the Bahamas or Florida, you might accidentally use the roaming services. Consequently, the cruise ships for Mexico and Canada don't need international roaming. According to the majority of users, Straight Talk doesn't provide any services on the ocean. In some cases, the data work with Wi-Fi connectivity only.
The topping point is that if you have bought the phone plans or packages and there is a tower connection available, you will be charged according to ocean charges. It is advised to check the roaming rates with Straight Talk. However, if you still want to check, try switching on the airplane mode and connect to an available Wi-Fi network, just to be sure.