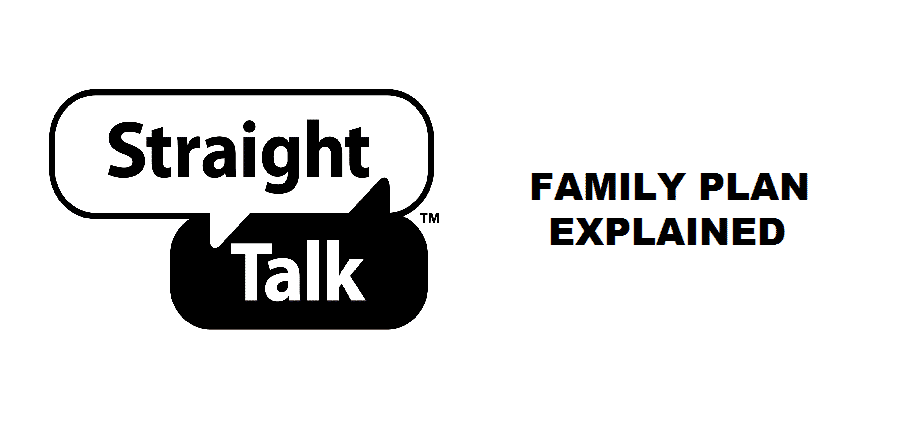 With the boom of competition in the telecommunication industry, we have been seeing a lot of uproar with these MVNOs out there. These MVNOs are not directly owning or operating any cellphone towers so they have to rely on other carriers to rent their towers and provide their services to the consumers. Cut out the technicalities and you will not even notice that you are using an MVNO for your day-to-day needs. MVNOs although, are a great way to cut down on your budget for cellular communication.
While you can be charged hefty amounts in bills by the carriers, MVNOs are also known as budget carriers as they provide you with some pretty decent services at a fraction of the rate. Straight Talk is one such network that is pretty popular among the users in the US.
Straight talk is probably the largest MVNO across the US because they are renting towers from almost all the major Carriers. They use Verizon, AT&T, T-Mobile, Sprint, and every other carrier's tower out there. Having such towers allow you to enjoy a seamless communication experience no matter where you are in the US. Like most of the MVNOs out there, Straight Talk is also a prepaid service. There are some pretty cool plans that are being offered by them despite being a prepaid service, such as
Straight Talk Family Plan
Straight Talk is a prepaid network that is not billed by the end of the month. Instead, you have to pay in advance for the services you are using. You actually purchase the credit in your account against the money you use for purchases and it allows you to have voice minutes, SMS, and MBs on your account that you can use. There are also some plans and packages as well that you can subscribe to buy a certain volume of these limits against the credit in your account.
While there is no such plan with straight talk that is branded as a family plan, there is a cool plan being offered by them that can serve the purpose for you. As a consumer, you only want to have the best value for your bucks no matter what the name of a plan is, right? So, if you are looking for something that you can share with your family and save some bucks on it. You can opt for this plan. Now, let's get into the details of their plan that you can get.
2-Lines Unlimited Nationwide plan
While you have to pay for a bill of your usage at the end of the month on other carriers. Prepaid carriers need you to buy credit in advance. There are some cool plans as well that you can opt for and use them for the rest of the month. However, you will still need to purchase these plans in advance.
Straight talk is offering a cool plan named as 2-Lines Unlimited Nationwide plan. This allows you to pay for once and you will receive a pin that you can enter in two different devices. That means, you can share the other pin with your friends and family and you both can enjoy an unlimited cellular experience. The best thing about this plan is that there are no contracts on it as well like any other plans being offered by Straight Talk so you won't have a single thing to be worried about. To understand more about it, let's have an in-depth look at the features:
Working Mechanism:
You just have to pay once for the plan, and you will get 2 pins. Each pin is used to activate the plan on one phone. The pin only works at Straight Talk carrier and that is pretty obvious. The only con is that you need to use the second pin within 7 days of purchasing the plan or it will get void. Another thing that you must be careful about is that you cannot add the second pin on a number on your same phone. The pin must be used on another phone. Except that it is almost the same and you can save some bucks and have a great package for two numbers.
Pricing:
Given the unlimited nature of this plan, pricing seems pretty fair for it. For just $90, you can enjoy an unlimited plan on both the numbers. That divides to $45 a month for one cell phone and that is quite impressive. Be mindful that you might have to pay some taxes or other surcharges depending on your state, but that wouldn't be adding much to your budget.
Limitations:
The package is advertised as unlimited, and that is somehow true in the case of usage. There are no limits to any nationwide calls and texts. So, you can be worry-free that you won't have to pay anything extra or run out of your credit at any time of the month. It holds for both of the accounts you will be using it for and there are no exceptions like you have to pay extra if you exceed a certain number of calls or text messages.
The data is advertised as unlimited and you get unlimited data as well. However, the collective usage policy is up to 60 GBs, and hotspots are not allowed on the plan. So, Straight Talk will review the account for a fair usage policy up to 60 GBs and if you have nothing to hide, you are good to go on that as well.
Feasibility:
The package provides you peace of mind that you are not going to lose connectivity in case you are out of credit. With such great pricing that is almost unbelievable, you get the luxury to enjoy a package that is just like any postpaid service but you have to pay in advance for it.
You can share it with your spouse, friends, or any family members and have the best of every plan out there including pricing, convenience, and connectivity.