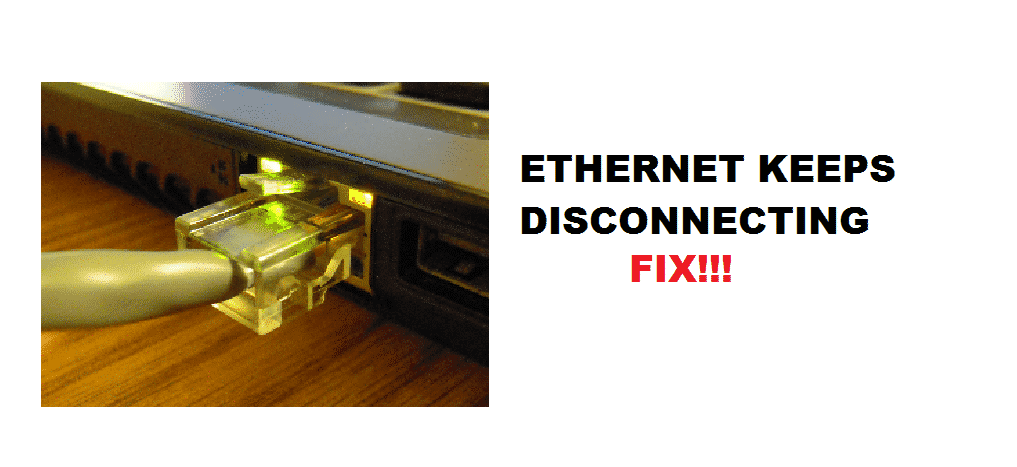 Ethernet means a wired connection to the internet with any PC, Smart TV, or a gaming console. Ethernet is a technology that allows you to connect over a wire with over 100Gbs of data transfer speed per second. That is one of the most major reasons that you might need to want to have Ethernet because it provides a stable connection that most people want that have extensive usage of the internet. However, there are too many components involved in an Ethernet connection that upon developing the errors might cause you to have inconvenience such as it keeps getting disconnected.
There is main cable, DSL modem, Network Router, ISP, your software, and a great many things that can cause you to have the issue if you are being disconnected on the ethernet multiple times. To start with, you need to have a proper check on all these to ensure that you are good at your end. Some of the basic troubleshooting that you can do in case your ethernet is not working up to the mark are:
Troubleshooting Ethernet Keeps Disconnecting
1. Reset the modem
The most important component that is playing a key role in the communication of your equipment is your modem. You need to reset it in order to ensure that it is not stuck at some points or if there are any settings that might be messing up with your internet connection.
You need to ensure that your network settings are configured automatically or have a technician from your ISP do it for you in case they need to enter those settings manually so they can have everything they are going to need readily available. You might also need to have your modem updated or replaced that is best confirmed by the ISP technicians. So, if the reset doesn't work for you, your ISP would be able to solve the issue for you.
2. Inspect all the components
You need to pay close attention to each of the components including all the cables and connectors. Any cable that is bent at some point or is damaged can heat up upon usage and cause the error for you. Be mindful to not sharply bend your cables at any point or let them behind some furniture causing too much pressure on them to get them damaged.
Connectors are also very important so you need to check if all the connectors are tied properly and they are not just hanging loose. Inspect the connectors for any sort of possible damage to them as well and have them replaced if you feel like they are causing you the issue.
3. Disable VPN
Some VPNs do not go well with your ISP and they can cause you to have the issue as well. It is worth giving a shot if you are facing the issues on your Ethernet connection. You need to disable any VPN applications or browser extensions you might be using to ensure that there is no problem at that end. If the problem is solved by disabling the VPN, you must uninstall that VPN and get some reliable service that would be of benefit for you instead of causing you the trouble that you want.
4. Check for settings
There are network settings on your device that are meant to be in the default state. If you have recently changed something there, it might be causing you the issue. You need to reset all the network settings to default and see if it works for you.
5. Update drivers and software
If you are using a PC, you will need to check on ethernet drivers and make sure that they are up-to-date. If that is some gaming console or smart TV, you need to install the updates regularly for your ethernet to work in the optimal condition. This would solve all the issues for you. It is better to keep auto-updates on so the software can be updated automatically.
6. Contact your ISP
If none of the above conditions are working for you, it is time that you contact your ISP and ask for their assistance. They can run a detailed check that would be checking all your settings at their end and fix if the issue is caused by them. If not, they can diagnose the issue for you at your place and present you with a viable solution.