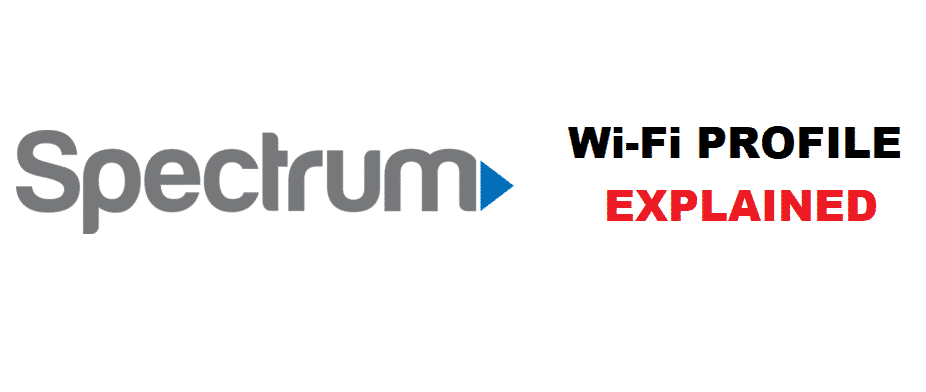 Do you own a Spectrum TV? If yes, then you must have been enjoying quality videos days in and days out. It is one of the best video providers that you may own for your home. Spectrum TV has more or less 50000 video content available that will engage you on your weekends.
But, is it possible to connect your Spectrum TV to your mobile phones, whether IOS or Android? It is one of the most common questions that people ask if they own or they are going to own a spectrum TV. If you also have such questions in your mind, you will get their solution as soon as you get past this article.
What is a WiFi Profile
A WiFi profile lets you allow you to connect your IOS and Android to a certain network without using a cord. This wireless connection will enable you to connect with your primary connection to different devices. A WiFi profile works as a Hotspot.
A WiFi profile is connected when you connect a network to your home network, and it shares a wireless connection between your phone and your home network with the system you connected by sharing a similar password and username.
How to Install Spectrum WiFi Profile
It's quite an easy task to install the Spectrum WiFi profile. The only thing you need to do is, click on my spectrum app and click on the sign-in option is the automatic sign-in option is disabled, or you are opening the spectrum app for the first time.
Now, when you have signed in successfully to the spectrum app, select an account that you want to connect with your Spectrum WiFi profile and then select the option which says, 'install the Spectrum WiFi profile.' Now follow all the further instructions given by your Spectrum connection, and you will successfully download the spectrum WiFi profile.
How to connect Spectrum WiFi Profile on Android
Spectrum provides an auto-connect option whenever you want to enable the Spectrum WiFi profile. But if you're going to allow the WiFi profile manually, then the first thing you need to open your mobile phone setting but make sure that you are in range with your Spectrum home network.
So, first of all, open the settings of your android mobile phone. After it, tap on the connection option. It will lead you to further option where you will have to click on the WiFi option. After clicking on the WiFi option, it will lead you to a new tab where you will have to enter the Wi-Fi setting menu.
After doing all this in an orderly manner, click on the advance option. When you have entered the WiFi advance option, enable the spectrum auto-connect option, and you are free to connect your spectrum to your mobile by sharing the WiFi profile.
Is Spectrum Wi-Fi Profile Free?
If you are a Spectrum customer, it is free to connect with a nationwide WiFi hotspot for free. No matter where ever you are, if you own my Spectrum app on your mobile phone, you can connect with your Spectrum WiFi Hotspot for free across the nation.
Spectrum provides its customers with an auto-connect WiFi service if you own a Spectrum app in your Android. But, if you own an iPhone, you will have to install the Spectrum WiFi profile that is quite an easy task to perform. After downloading the Spectrum WiFi profile on your iPhone, you will be able to connect to the Spectrum WiFi hotspot across the nation for free.
Conclusion
In the article, you will find everything you need to know about a WiFi profile, especially a Spectrum WiFi profile. We've discussed in detail every aspect of the Spectrum WiFi profile. The article will help you to enable the Spectrum WiFi profile to either your Android or the IOS network. If you ever had any confusion related to the spectrum WiFi profile, this article is meant to be written for you. It will help you to gain access to the Spectrum WiFi profile with ease. If you have any issues, then let us know in the comment section.