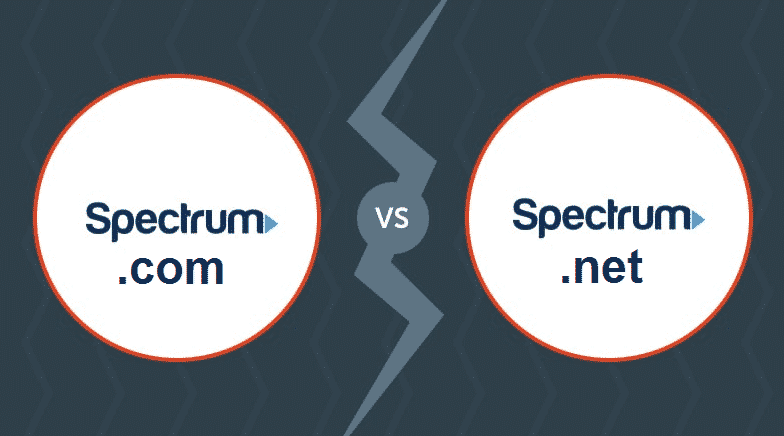 Whenever people need internet or cable services, their first choice is always Spectrum. Well, we can understand them because Spectrum has a transparent policy with high-end coverage and better performance. However, whenever you search Spectrum on search engines, two different URLs are opened, such as Spectrum.com and Spectrum.net. Well, it can be confusing, which is why we have added spectrum.com vs. spectrum.net comparison in this article. Let's have a look!
Spectrum.com vs Spectrum.net
Spectrum.com
First of all, this is a public website that is accessible to everyone. With this being said, Spectrum.com is designed for potential customers and has in-depth information about packages, services, and promotions. Through this website, potential consumers can gain information about the internet, TV, and phone services.
There are special packages available for people who need all three services. The website has a very curated design that promises the availability of every needed information. For the potential customers who want to know about the available internet speed, they can enter the ZIP code on the website and get information about the average available internet speed according to your area.
Through the Spectrum.com website, you can access the internet assist in case you are a senior citizen or have an NSLP background. For people who are using the services from other providers, they can sign up on Spectrum.com and save around $500 with top-notch services. In addition to cable TV, internet, and home phone details, the users can also access information about mobile plans.
As far as the website is concerned, it has a very sophisticated design with blue hues and streamlined navigation. The integration of the menu has categorized everything, which optimizes the entire service availability. That's to say, because you can access packages and promotions for mobile, home phone, internet, and cable TV without any confusion.
Even more, for people who need to sign up for Spectrum services at a huge level, Spectrum.com offers information about the business packages and services. The website is inculcated with the search bar, so you can easily type in the word and gain every available information. When you open the Spectrum.com, you will see that Spectrum offers free internet for teachers and students.
However, to access the free internet services, you will need to comply with the prerequisites and make sure that you are eligible for it. So, Spectrum.com offers every piece of information about that as well. The website has additional contact information and a support tab for people who have queries. On top of everything, you will find the terms of services and policies on Spectrum.com.
Spectrum.net
In contrast to Spectrum.com, Spectrum.net is only for the subscribers and existing Spectrum customers. This website has limited access, which means only the employees and customers can access the Spectrum.net website. The users who want to access Spectrum.net, they must be connected to the Spectrum internet because it's sort of validation for being the Spectrum customer.
Through Spectrum.net, the customers can check their account information and pay the bills. In addition, they can contact the customer assistants in case of queries. Spectrum.net can be used by the customers to check the equipment status. In addition, in case of the equipment returning needs, you can contact them for shipping box through Spectrum.net by logging in to your account.
The Bottom Line
The bottom line is that Spectrum.com and Spectrum.net are two different websites for different purposes. Spectrum.com is for the potential customers, while Spectrum.net is for the existing customer for the management of account and bill paying. However, both websites are handled by Spectrum, so that's a similarity there. All in all, both these websites have a neat and organized interface that promises quick navigation and a satisfactory user experience.