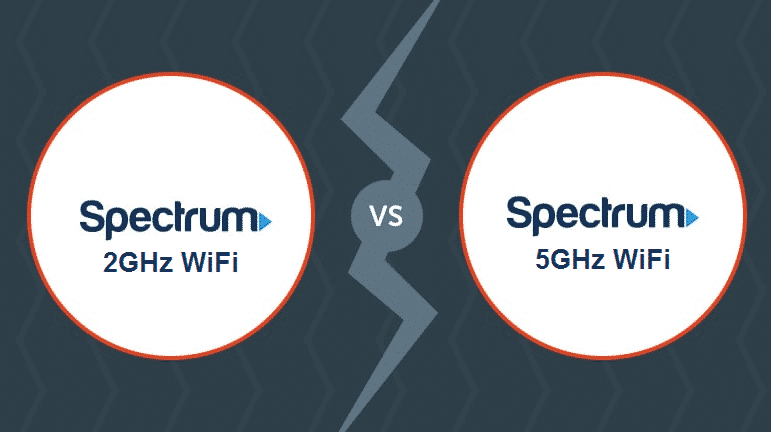 Spectrum internet is one of the best services that you can get out there. They are offering several great packages that can cover the needs of your home or office. But that is not the best part. The best part is that you also get to enjoy Wi-Fi on their services. Like most of the ISPs out there, Spectrum also provides you to choose from a wide range of Wi-Fi routers that you can have for your internet connection. Now, we all know that routers are not what they used to be and there are tons and tons of new features on these routers that you can enjoy.
Spectrum has some of those latest routers out there that not only offer a smart GUI for you but it also has some cool performance features. On some of the latest routers, you get to choose the Wi-Fi frequency to be at 2Ghz or to be precisely at 2.4GHz or 5GHz. These are the two most commonly used frequencies out there and if you are confused about which one would be perfect for you, it is pretty simple. Here are a few important differences between both that you need to know.
Spectrum 2.4GHz vs 5GHz WiFi
2.4GHz
2.4GHz is basically the frequency that has better connectivity, latency, and ping. If you are looking for having a better range but you can compromise on a bit off speed, then 2.4Ghz is the frequency you should be choosing. The 2.4GHz basically provides you with a stable connection over the larger geographical area. It also supports more devices to be connected in optimal conditions and that would make it a perfect choice for you if you don't have any extensive usage and just need basic, stable internet connectivity through all your devices across your home or office.
5GHz
5GHz is the finest, the best piece of technology you can get out there. 5Ghz connection provides you the best possible internet speeds over a connection and that would make your internet experience simply superb. The only con is that your connectivity might be affected over long distances and you will not be able to have a stable connection on multiple devices. So, you can choose 5Ghz if you have the router in the same room as your devices are and you want to have optimal speeds with your internet connection. It would be a perfect choice if you are gaming, uploading some high-quality videos or want to have some extensive streaming on your internet connection.
To sum it up correctly, here are a few important things that you need to know that will help you make a decision in a better manner.
Speed
Well, our 5Ghz wins in terms of speed without a single doubt and it should be the only choice you should make if you are looking to have enhanced speed on your internet connection. Being the 5Ghz frequency, more data packets can travel wirelessly on your connection and you can have better speeds overall. So, if you are looking to have some fun with the speed, you should choose 5Ghz internet.
Coverage Area
You should be ready to compromise a bit on the coverage area if you are choosing the 5Ghz frequency. So, that is one of the cons that you get to face on the 5Ghz frequency. If you have a single router for your whole home coverage, you need to go with the 2.4Ghz frequency as it will serve you better and you can have stable connectivity for more area and that will only be reducing a bit of speed that is alright if you are not gaming on your Wi-Fi or anything like that.
Stability
Having a stable connection is better if you are using Wi-Fi for multiple devices. With 2.4Ghz Wi-Fi you get to enjoy a better connection with great stability. That is not simply possible with 5Ghz as the frequency of data packets gets increased and you will have to face a small amount of stability issues with your internet connection. So, if you are looking to have a stable connection, you should be keeping your Wi-Fi to 2.4Ghz and you can enjoy a better connectivity experience across all the devices you have.