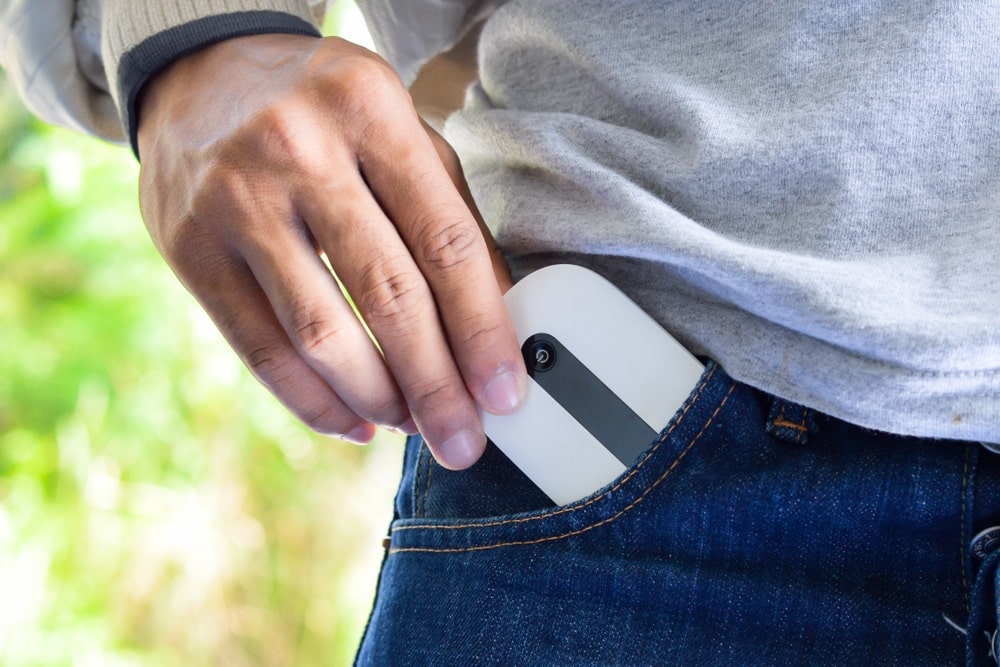 Internet is a necessity in these modern times, and people are searching for high-speed connections to support the browsing needs of the users. While people have the advanced network setup at home, they will need an internet connection while on the go, and a mobile hotspot device is one of the best choices. So, if you are someone who is out the majority of the time and needs a reliable device that connects you to the internet, this Skyroam vs KeepGo guide is the ultimate comparison you need!
Skyroam vs KeepGo Comparison
KeepGo
It is one of the most reliable and recently launched mobile broadband services out there, and they have launched an array of mobile hotspots for people who like to travel. They have added the international SIM choice for people who travel across borders. KeepGo was launched back in 2009 and has its headquarters in Ramat Gan, Israel. The brand is now available in the Netherlands, US, Australia, Russia, and Japan. The company started as iPhone Trip.
As far as the mobile hotspots are concerned, they are offering two types of plans for their customers. To begin with, there is a data SIM card for using the active phones, while the other one is Wi-Fi hotspots. Both these plans are available in more than 64 countries in the Americas, Europe, and Asia. Shortly, the company intends to launch its hotspot and SIM card services in 30 more countries to create a global system.
If you opt for the data-only SIM, you will need an unlocked smartphone for it. The SIM card is good for making internet-based calls, such as on WhatsApp and Skype – the setup is pretty easy. As far as the hotspot is concerned, the device is shaped like a smartphone, and it can be connected to Wi-Fi in the coffee shop, office, or home. In addition, you can take it around. The hotspot device has been integrated with the LED indicators for assessing the network, a power button, a sticker with SSID and password, and a charger port for connecting the USB cable for charging.
When the device is charged, it works for over six hours. There is a lifetime option available with the widest coverage. There is 1GB of par-as-you-go internet and a prepaid SIM card. The device can be connected to over ten devices at once. Overall, this is an affordable solution, and you don't need to be worried about internet throttling. In addition, if you have some issues, they have a reliable customer support service that's available 24/7.
Skyroam
Skyroam is a well-known and global Wi-Fi hotspot service that allows users to stay connected without worrying about security and roaming charges. There is extensive coverage of more than 100 countries (the Caribbean countries are also included, so you can go on a trip pretty easily). In addition, the coverage is amazing in the US as northern and southern countries have internet coverage. The best thing about Skyroam is that there is no need for a SIM card.
Skyroam is designed to offer unlimited data for around $8 a day (yes, you can use it anywhere around the globe). As far as the internet connectivity is concerned, you get the 4G network connectivity, but once you consume the 500MBs, you will be throttled down to use 2.5G, which can slow down the connection. To set up and use the hotspot, you need to press the power button, and when it powers on, press the home button. As a result, you will be able to see the SSID and password of the Wi-Fi network.
Once you press the start button, your day pass will be activated, and you will be able to use the internet. The best thing about this device is the long battery life – it can work for four to five hours with a 4G connection without shutting down, and the charging is quick as well, so you can easily opt for a power bank. This device can be used in different continents as there is global coverage for over 130 countries.
Skyroam device is pretty compact and lightweight, so you can carry it in your hand and throw it in the bag. It has a sleek design, and the orange color looks pretty amazing. If you don't want to buy the device, you can rent it as there are 500 retail locations available around the globe.