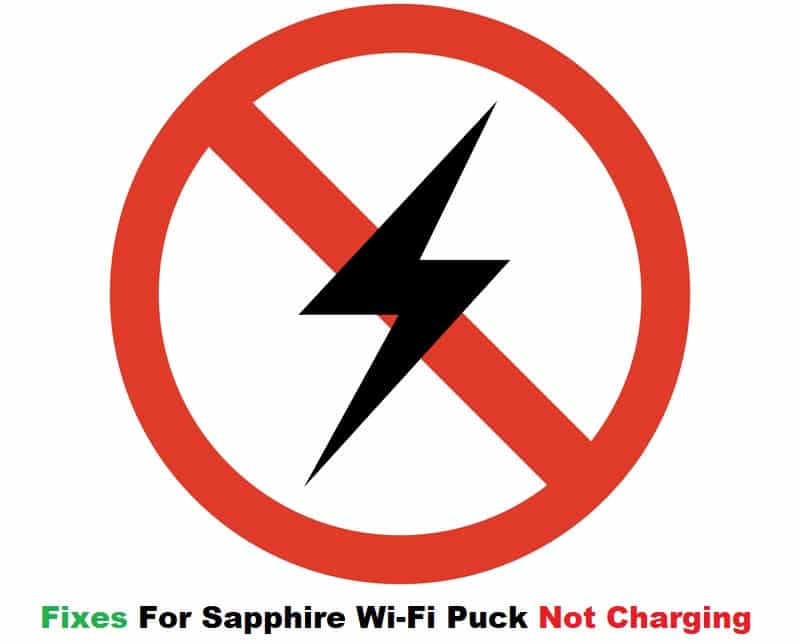 Sapphire Wi-Fi Puck is a mobile hotspot device that offers 4G internet speed and coverage to almost 100 plus countries. You can connect your Sapphire mobile hotspot to any device anywhere whether you are commuting locally or internationally. With the support of a 3500mAh battery, this hotspot has a good battery life and can effectively connect multiple devices. Having said that, many issues have been reported by the users regarding Sapphire Wi-Fi Puck not charging. Even though it is common for you to run into battery errors, we will provide a list of ways to troubleshoot the issue.
How To Fix Sapphire Wi-Fi Puck Not Charging
Check The Socket:
If you are using a new Sapphire Wi-Fi Puck then it is probable that your battery is initially empty. To charge your battery you need to connect your Wi-Fi Puck to a wall socket rather than a computer USB input. Make sure that the wall connection is properly isolated and that no faulty socket is used. Connect your charger to the socket and secure it tightly so the charger does not have a loose connection with the power outlet. If your Wi-Fi Puck won't charge, try connecting the charger to another working wall socket and check to see if it's working. Sometimes a faulty socket can cause charging issues.
Check The Charger Cable:
It is a common yet overlooked issue that your charger cable might have gone bad. This can be caused due to force or hard bends that make the cable go faulty. Therefore check to see if the cable is in working condition or not.
Faulty LED Light Display:
Turn on your Wi-Fi Puck after plugging in your charger. The LED display indicates whether or not your device is charging. If your device does not light up the LEDs at the back of your device, it could be a sign that your device lacks power or that your LEDs are not working. Though it is difficult to tell whether the charger or the LED display is having problems, in order to resolve them, you must first determine whether the LED's circuit is broken. If the LEDs have expired, try replacing them and seeing if your device powers up after connecting it to the charger.
Reboot The Sapphire Puck :
In most cases when the problem with the device is beyond comprehension, it is always an easy option to reboot the device to give it rest by temporarily disabling the device's operating system. Therefore to power-cycle, your Sapphire Wi-Fi Puck, hold the power button located at the vertical edge of the device and press it for 3 seconds. From the options displayed on the screen press, the reboot option, and your device will reboot itself. Connect the charger and see if it is charging. If not it may be a battery issue that needs technical assistance.