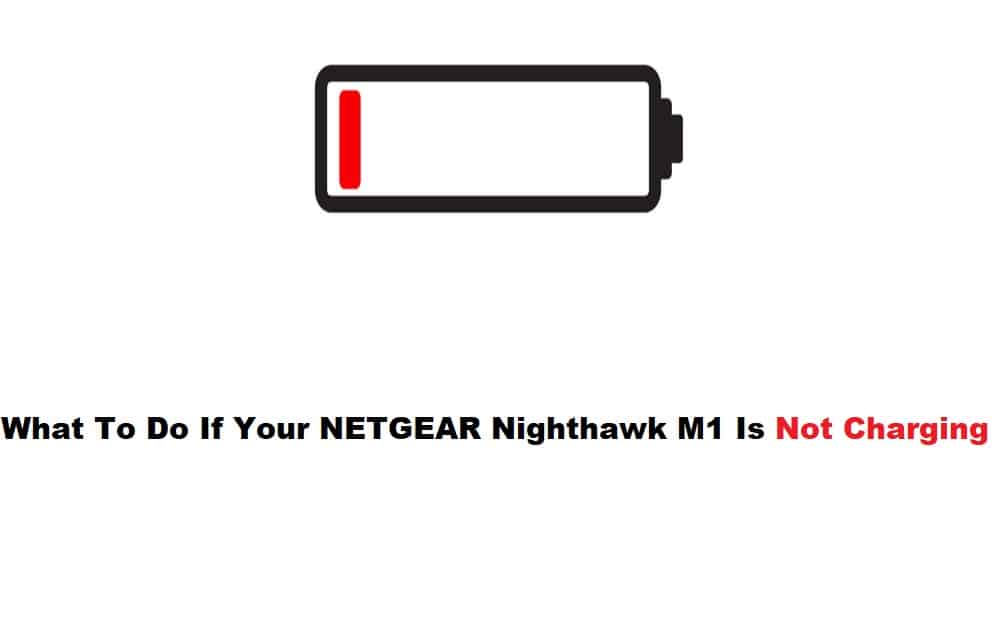 Hotspot routers are an excellent way to carry a pocket-sized internet connection with you wherever you go. The only source of providing constant power to the routers is through batteries. The battery capacity of various devices varies. As many of these devices are portable and wireless, they are prone to battery problems. That being said, customers have complained about encountering a common issue of NETGEAR Nighthawk M1 not charging. Therefore we have provided a list of ways to diagnose and resolve the issue.
NETGEAR Nighthawk M1 Not Charging Fix
1. Check The Charger Cable:
If your NETGEAR Nighthawk M1 isn't charging or isn't charging completely, it could be a problem with the charging cable you're using. Because force or sharp bends can cause your cable to fail, connect your M1 router to another charger with similar specs to see if the problem is with the charger or the device.
2. Latest Firmware Version:
Sometimes when your device does not charge up to its full potential it might be a reason that your router has an outdated firmware version. You can either update your firmware version from the web-based admin page or you can simply reboot your router so it installs any pending firmware update (if available) and syncs it with the router.
3. Reduce The Number Of Wi-Fi Clients:
Another reason your router is having charging issues is that you have multiple clients connected to your mobile hotspot. As much as this puts strain on your router, it can be difficult for your router to control too much traffic simultaneously. Therefore, reduce the number of Wi-Fi clients to 1 or 2 connected devices until it is charged to free your hotspot from a pressured working state. Connect your charger and check to see if your router is charging properly.
4. Ethernet Port Usage:
Your NETGEAR Nighthawk offers you Ethernet ports for the wired data connection for connecting computers and laptops. These connections may have a great strength of network connection for your computers but they burden your routers as well. Therefore if you want your routers to charge well it is most suitable to disconnect as many wireless clients and wired clients from your router as you can to release your router from excess burden until the router is completely charged.
5. Check Your Battery:
One of the most important reasons that your battery is showing abnormal behavior is having issues with your battery. As these batteries are made from lithium, it keeps on discharging slowly until it reaches their expected usage.  Therefore if you have performed all the necessary steps to resolve the issue and still your battery is not charging then it might indicate that you need to change your battery.
Remove the back cover of your device and remove the battery from its slot check out if the battery feels any lighter than normal or if it has any bulged-out surface.  Replace your battery with a new one.