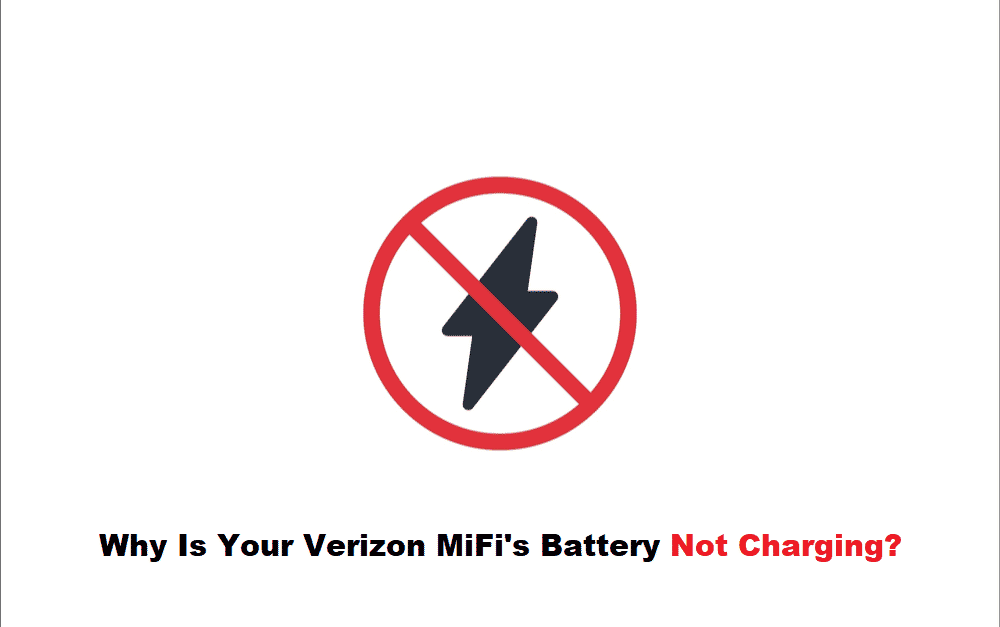 Verizon provides a wide range of broadband devices to help you customize your overall networking experience. You will get fast internet speeds as well as stable and consistent connections with the most dependable hotspot devices, which primarily operate on batteries to provide a power backup. However, your jetpack's battery may be a source of concern for you. Many users have complained about the Verizon MiFi battery not charging. Therefore, if you are encountering an issue of similar nature then this article will list some ways to resolve them.
What To Do If Your Verizon MiFi Battery Is Not Charging:
1. Check Your Charging Cable:
It is common for the cable from which you are attempting to charge your battery to become faulty. Your cable contains thin wires that are quite fragile and can break due to sharp bends or excessive force. Even though it is a common problem, many users fail to recognize it. So, to solve this issue connect your Jetpack's charger to another device and see if it is working. You can also connect your Verizon charger to another hotspot device if you have one and you can easily diagnose whether the problem lies in the device or the charger.
2. The Battery Glitch:
If your charger is not faulty and your Verizon jetpack still displays a stationary battery icon, this could be due to a glitch that some Verizon jetpacks experienced. That being said, your device may be charging properly, but a bug in the LED screen is causing your battery icon to be stationary, leading you to believe it is not charging. To resolve this issue, look up the model number on the internet and see if it has any battery issues.
3. Replace The Battery:
One of the possible reasons that your device is showing battery issues, is that your battery might have gone bad. This means that it is damaged or faulty or discharging due to which it does not provide ample power to the device.
Carefully remove the battery cover from the back of your device.
Now remove the battery and see if the connectors on the battery and the connectors on the device are aligned properly
Also, check to see if your battery has a bulging exterior by any chance.
Contact your provider for a genuine battery replacement for your device
It is recommended that you change your jetpack battery at least once a year to get maximum battery health and consistent performance.
4. Contact Verizon:
If your device still fails to charge then it is likely that the electro-mechanical connectors between your Verizon Jetpack and the battery are facing an issue or the charging port is malfunctioning which is preventing your device from getting charged. Therefore, it is recommended to contact your Verizon service provider to look for technical faults in the device and replace it with a new jetpack if needed.