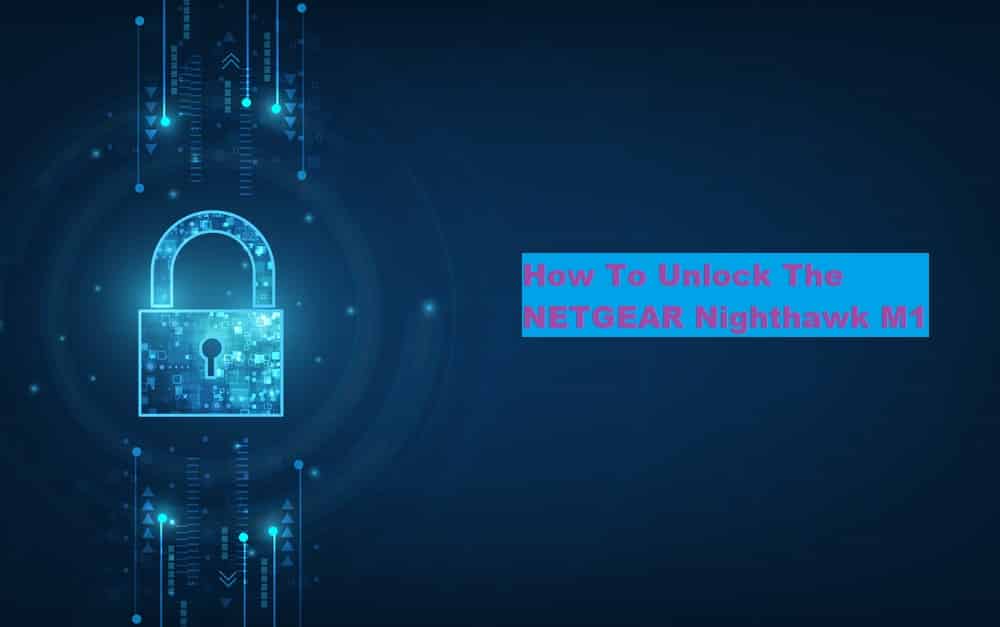 The NETGEAR Nighthawk M1 is a mobile hotspot router that provides a portable internet connection that can be used anywhere and at any time. This device is initially connected to the NETGEAR operators, who provide their customers with high-speed and stable broadband networks. Having said that, many customers have asked how to unlock NETGEAR Nighthawk M1 to keep their warranty while operating on another network. Because this question has been repeatedly asked, we will walk you through the process of unlocking your NETGEAR Nighthawk M1 from your primary service provider.
How To Unlock NETGEAR Nighthawk M1
The first question that comes to mind is what does unlocking a hotspot router means? Your primary operators claim that the operator/company from which you purchased your broadband device has locked your device so that it can only connect to the company's network. Thus, unlocking simply means removing your device from a network and selecting a service provider for your device that meets your needs.
If you want to unlock your NETGEAR Nighthawk from a specific provider, all you need is the IMEI number of your NETGEAR hotspot router and the steps below.
Access the "bigunlock.com" website from your browser.
Enter the NETGEAR hotspot router model in the site's search bar.
Click the Unlock NETGEAR Nighthawk M1 button.
Enter the IMEI number in the space provided and the necessary information.
Click the Unlock Now button.
Proceed to checkout by confirming your payment method.
An order status code will be given. Use it to check the order status.
Once you click the Check Status button, you will be provided with an unlock code. Note the code.
Now, detach the back cover of your device and remove the battery.
In the sim slot, you will find an installed sim. Remove it and carefully insert a non- AT&T sim in your sim slot. Make sure that you insert the sim with a light hand as force can damage the fragile sim card.
Place your battery into place and attach the cover.
Now, turn on your device by pressing and holding the power button located on the mobile for 3 seconds.
After your device turns on, connect any device to your hotspot router using the network credentials.
From your connected device, access the web browser and type in 192.168.0.1 or 192.168.1.1 whichever works for you, in the address bar.
You will be displayed a log-in page
Sign in to the page using the default credentials "admin" for username and "attadmin" for password.
Navigate to the "Enter Unlock Code" and enter the code which you previously noted.
Your device is now unlocked.
Now you can easily choose a different network provider for your device without losing your warranty. Furthermore, now you can enjoy a lifetime unlocked device that you can personalize according to your preferred network or provider.