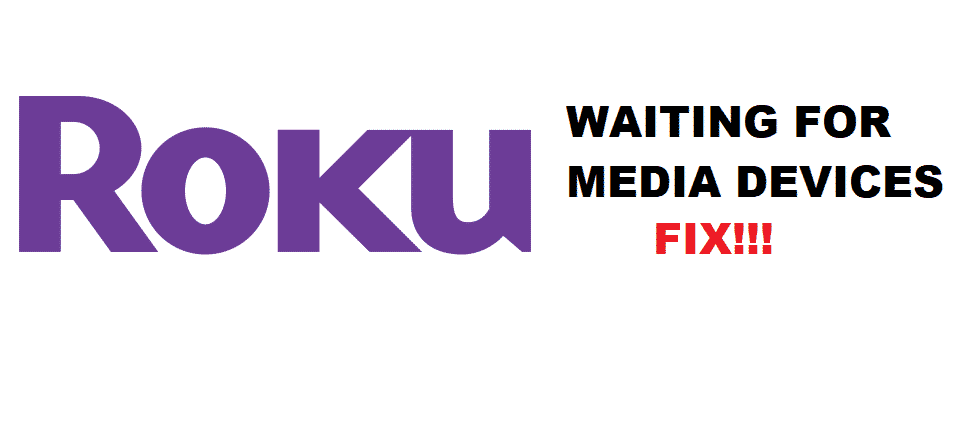 Roku has undoubtedly democratized the world of streaming. Roku Media Players are responsible for bringing you the streaming content from your local network's media servers and from USB drivers (if your Roku Media Player has USB ports). Roku media player supports media servers such as Windows Media Player, Twonky, Plex, and Tversity.
Unfortunately, Roku users have complaints regarding the Roku Media Player that it keeps sending the notification "Waiting for Media Devices" whenever they try to stream from media servers. Even after hours, the media server content is not streamed, and the "Waiting for Media Devices" message continues to display.
Why Does My Roku Media Players Keep Displaying "Waiting For Media Devices"?
There could be several factors behind Roku Media Players failing to display media servers content. Such as the wrong insertion of USB, failed network, incorrect use of video codec, etc. Moreover, your windows media firewall would have lost its settings to allow media files sharing, or the issue can even be more than that. Well, we are here to make your way out of the problem. In this article, we have put together some troubleshooting solutions and fixes that will help you stream your media server's content again via USB or media files. Read on.
How Do I Troubleshoot Roku Media Player "Waiting For Media Devices"?
Seamless streaming directly from your media files and USB drivers is a treat that Roku Media Player fully supports. However, few fixes are needed to overcome the "Waiting for Media Devices" issue.
Here are some fixes you can try:
Reinstall Roku Media Player:
Many of the Roku devices have the Roku Media Player preinstalled. If it has been so long, and you are waiting for the media devices, close the application, and install it. Reinstall the application back and check if it is playing your media content now.
Plug Your USB in USB2 Extension:
If you are inserting USB in drive 3, try to switch it. Make sure that you plug your USB via a USB2 extension cable. You can also use a powered USB2 hub. You will be likely to get satisfying results.
Sometimes the USB drive requires excess power compared to your Roku TV, depending on your Smart TV model. The TV is of the older model, such as 1080p TCL TV, and you have hard drives or larger USB3 flash drives.
Besides that, sometimes USB3 drives do not provide sufficient power to interact well with TCL TV's, which is why you can isolate the USB3 pins for better results.
Install the Plex Server:
Your computer firewall often blocks media files' access when it suspects that you are using a public network connection. Find your workaround by installing a Plex server.
Contact Roku:
If none of the above solutions work out, immediately reach Roku Customer Support.
You can also visit https://support.roku.com/en-gb/article/208754908 for further help.
Conclusion:
Roku Media Player lets you enjoy and stream the content from your media files while the constant message of "Waiting For Media Devices" keep disrupting you. We recommend you to try the fixes we mentioned earlier.