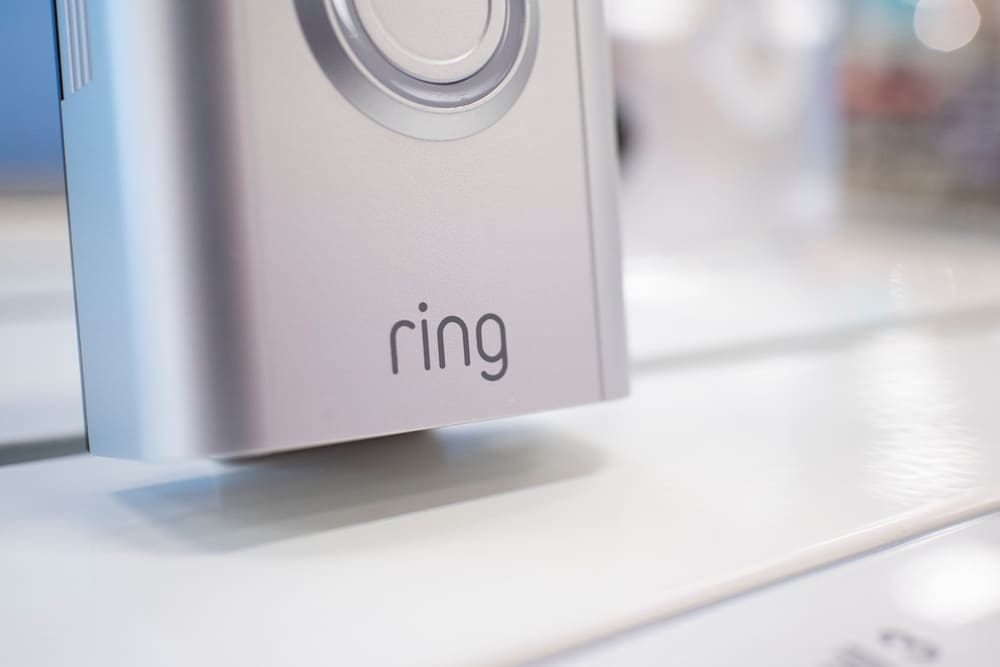 The ring is undoubtedly one of the most trusted brands when it comes to home security mainly home Smart security, though it has two versions its old version Ring Chime and the upgraded one the Ring Chime Pro. Smart homing has also provoked the intelligent home security to be popular.
Doorbells constitute a significant part to play in the home security regard, and the Ring brand is offering fabulous features in this with their smartly crafted specifications. The most popular models of the Ring brand are Ring Chime and Ring Chime Pro.
Both of these Rings are manufactured on the same line; however, they vary in terms of features. Therefore, we will be discussing the critical difference between these to help you select a better version for your security.
Here if you look down, we will see that the Ring Chime Pro is just an upgrade version of Ring Chime, which looks much better. So it makes that pretty evident that ring Chime Pro already owns each feature possessed by the Ring Chime. Besides being an upgraded model, Ring Chime Pro offers other extra features with much advancement and specialty.
No matter what version of Ring Chime you choose, you are recommended to have the Ring Video Doorbell, this might be an accessory for you, but it is necessary as you can not rely on your Smartphone solely.
The installation procedure of Ring Video Doorbell is quite easy. All you have to do it is to plug the chime into a standard outlet then connecting to the Ring Video Doorbell. You see how easy this is, everything is done wirelessly.
Points Of Comparison Between Ring Chime And Ring Chime Pro:
1. Wi-Fi Extension Factor:
While you are using Ring chime, you will be facing connection lag as the WiFi router is quite distant from the doorbell, there are the chances that the performance would be badly affected.
To solve this problem, you are left with doing nothing but to spend and set up a new access point between your doorbell and router to avoid the connection lag.
On the other end, the upgraded version of Ring chime, i.e., Ring Chime Pro acts itself as a WiFi extender. So it has its access point for your Ring doorbell.
With the help of this feature, you are going to have better connectivity, as the router placement has nothing to do with your doorbell performance. You are not needed to install an extra access point between the router and the doorbell.
Though the exception is that the Ring Chime Pro can act as a network extender for Ring devices only, for the other devices, it would no longer be an access point.
With the extender feature as an additional feature, Chime Pro ranks the top succeeding in the Ring Chime in comparison.
2. WiFi Connectivity Factor:
The most outlined feature of difference between the Ring Chime and the Ring Chime Pro is supporting of the 5 GHz WiFi network. If there are several other devices connected to your 2.4 GHz networks, you might want to get benefitted from the 5 GHz support provided by the Ring Chime Pro.
Along with the advantage of Ring Chime Pro having a separate 5 GHz, having a speed of 5 GHz, you can have a better wireless frequency for a shorter distance as compared to 2.4GHz.
Also, 5GHz is offering faster data rates. So this advantage of Ring Chime Pro makes it even evident that you can efficiently boost your Ring Doorbell's performance with Ring Chime Pro.
3. Built-in Nightlight Factor:
There is another advantageous feature of Ring Chime Pro, which is a built-in nightlight feature. For raiding the fridge at midnight and staying all noticed, it is all pretty much possible with the Ring Chime Pro.
A cozily glowing nightlight provides you a seamless brightness in the darkness to navigate; the Ring Chime Pro has it, unlike the standard Ring Chime.
4. Alert Amplification Factor:
Ring Chime Pro with having a solution to every problem is again winning from the Ring Chime. While facing a problem when you are distant from the doorbell alert, Ring Chime Pro can be of great help.
Ring Chime Pro is responsible for amplifying the sound of the doorbell alert signals, which reduces reducing your chances of missing out on any door-call or a random alert signal.
While there is no such feature found in the Ring Chime, which makes the Ring Chime Pro superior from the standard Ring Chime.
What Is Better? Ring Chime vs Ring Chime Pro.
We have gone through the distinguishing features or more like the superiority of Ring chime pro in the above sections, and it is pretty much clear that both of these have the same features except the WiFi extender feature, alert amplifier feature, nightlight feature, WiFi connectivity feature, and the size.
There is no need to jump to the Ring Chime Pro out of excitement if you have a strong WiFi signal in your house, as your Ring chime will work perfectly fine with that. Stick with your Ring Chime Pro if you are not thinking of extending the router and the doorbell.
However, if you need the special features offering by the Ring Chime Pro, such as hearing your doorbell alerts from farther positions of the house and possess not a quality WiFi signal, I suppose it is the time to upgrade your Ring Chime to the Ring Chime Pro.
Conclusion:
After you are all aware of the distinguishing features and comparison points between the Ring Chime and Ring Chime Pro, you can freely make your choice keeping the odds in mind.
However, to cut a long story short, the most dominant comparing feature is the fact that Ring Chime Pro tends to act as a WiFi extender, that's pretty much it.
Additionally, you also have the other sprinkling features for the Ring Chime Pro, which makes it superior to the Ring Chime Pro. Apart from that, each function is precisely alike. Therefore, if you are looking forward to increasing your operating range, go for the Ring Chime Pro.