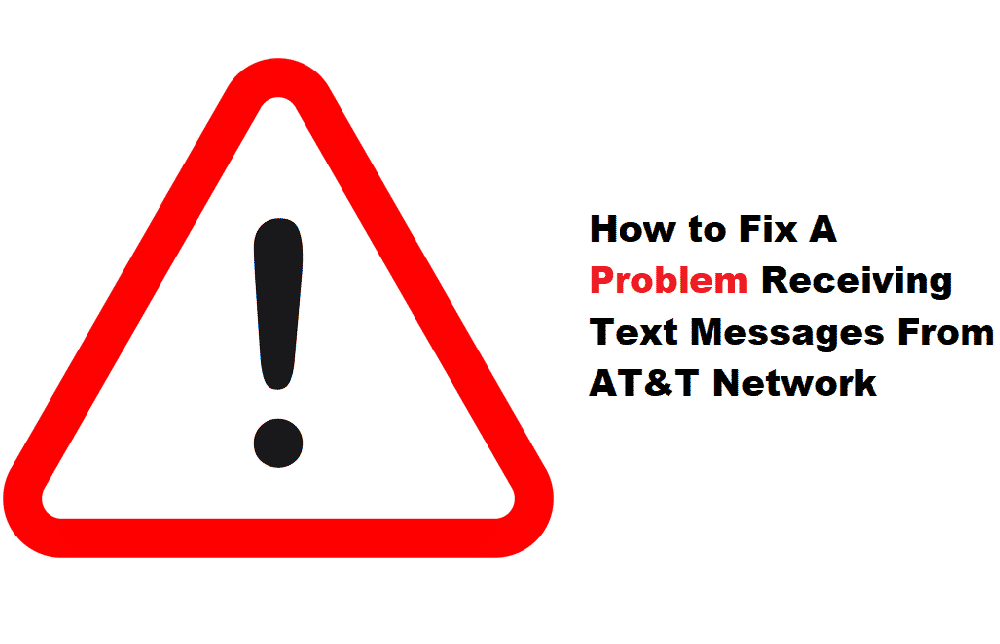 Text messages have become the most used and convenient form of communication. This is the prime reason that every telecommunication brand offers a variety of text message packages to meet your communication needs. One such rand is AT&T, but the users have complained about a problem receiving text messages from the AT&T network. In case you are unable to receive the text messages, we are here with the solutions that work!
Problem Receiving Text Messages From AT&T Network
1. Network Problem
First of all, there will be a problem with text messages when there is a network problem from AT&T. In simpler words, there are chances that the network is down, and if that's the case, you can only wait for AT&T to resolve the network problem. To be sure, you can call AT&T customer support to make sure if the network is down. In addition, there are chances that AT&T is doing maintenance work, which is hindering the signals.
2. Insufficient Memory
If there is no problem with the network, but you are still unable to receive the text messages, there are chances that your device doesn't have enough memory to contain the text messages. Having said that, if you have been getting the memory shortage message for a while, now is the time to clear up some unwanted files from your smartphone to create space for text messages.
3. Configuration Issues
When it comes down to the text message issues, you need to remember that network configuration on the smartphone can directly influence if you will be able to receive and send messages or calls. In case you have already checked the memory and network problem, there are high chances that the smartphone is not properly configured. For configuration, you will have to call AT&T customer support, and they will send the configuration settings to your smartphone, which can be installed on the smartphone.
4. Device Switching
In the majority of cases, people end up getting issues with text messages receiving and sending because they change devices. For instance, if you have one AT&T SIM card and use it on different smartphones, it is likely to cause damages to the SIM card, which adversely impacts its ability to optimize communication. For this reason, we suggest that you stop switching your devices and use the AT&T SIM card on one device only. In addition to this, you have to make sure that the SIM card is properly installed on the smartphone.
5. Messaging App
There are times when the messages apps have a glitch, which results in the inability to receive the text messages. If you are using the default messaging app of your smartphone app, you have to update the software of your software. On the other hand, if you have installed some other messaging app, you need to update it to make sure the glitches are not impacting the communication.
On a concluding note, these are the only solutions that you can try to resolve the text message issue with your AT&T connection. In case the problem persists, call AT&T customer support for assistance on the matter.