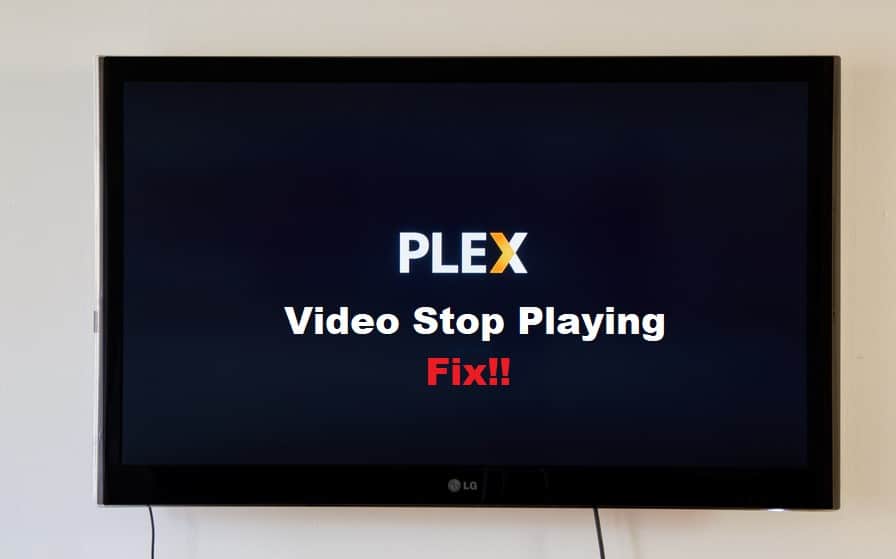 Plex is an amazing app for watching and streaming your favourite content from both local and online sources. This is ideal for binge-watching your favourite shows, keeping your media collection organized, and streaming shows from anywhere from any device.
Unfortunately, with all of these benefits come the most inconvenient issues: buffering and streaming issues. Because this is one of the most widely discussed issues, many users have specifically complained that when they stream a show, a "video stopped playing" error frequently appears. So, in this article, we'll look at some solutions to this problem.
Fixing Plex Video Stops Playing:
Check Your Internet Connection:
Occasionally, your device will show a network connection but will not have internet access. This causes your video to stop for a moment in the middle. Ascertain that you have an active internet connection and a sufficient internet speed. Though this is a very basic troubleshooting step, it makes a significant difference. If your internet connection is stable, check the Plex media server to ensure that you are connected to the server.
Disconnect Unused Devices:
Plex users benefit greatly from the ability to connect their Plex accounts to multiple devices. Plex can be viewed on Smart TVs, smartphones, streaming boxes, and other devices. If you use your Plex account on multiple devices and are experiencing video playback issues, it could be due to a device conflict. In addition, if more than one device is connected to the same Plex server as your current device, a clash may occur, resulting in requests timed out and playback errors. As a result, deleting unnecessary connected devices is a great way to avoid further clashes.
Firstly log in to your Plex account.
Navigate to the Devices List section.
All the devices connected to your Plex account will appear here.
Go to the device you want to remove and click the red X button. Confirm your selection and the device will be removed.
Tweak With Transcoder Settings;
Another cause of your video playing errors is a problem with your transcoder. Because your device may not have a faster CPU, Plex may struggle to transcode and stream video at the same time. So tweaking your transcoder settings to match them to the CPU power of your device is always a good idea.
Navigate to the Transcoder tab in Plex Settings to change the transcoder settings. By selecting one of the four options under Transcoder Quality, you can customize your settings. It is always a good move to select the setting that requires less CPU performance but delivers high-quality content.  Save the Settings and try streaming your media again.
Revert To Previous Plex Version:
If you have updated the Plex app, you may experience difficulties playing certain files on your device. This usually occurs when the upgrade does not support certain file formats, so if you are experiencing this problem after the update, consider downgrading the version and seeing if that resolves the problem.