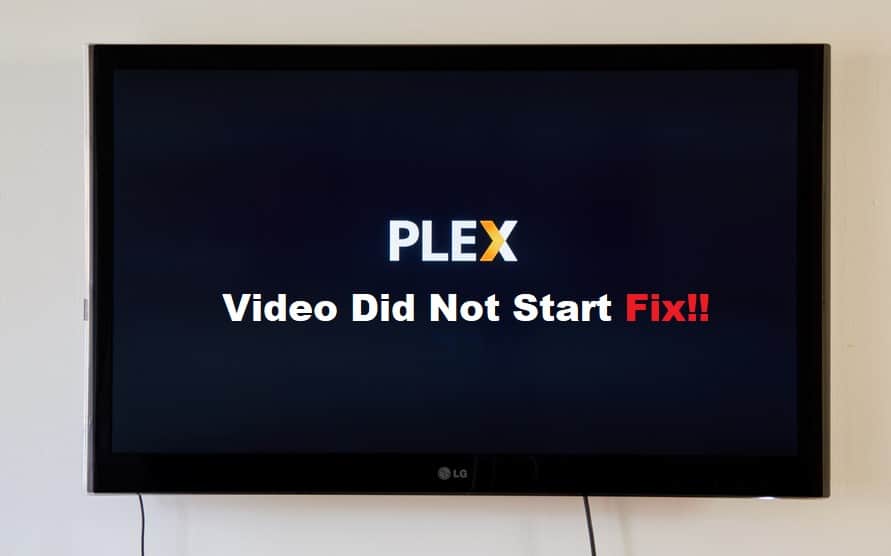 Plex users are no strangers to video playback issues. As much as has been said, video errors occur frequently for a variety of reasons. It could include issues with the Plex clients, an outdated server, and so on. These issues can degrade the app's performance, and while the solution is simple, pinpointing the source of the problem is difficult.
However, many users have reported that when they try to stream a video on Plex, the "video did not start playing in time" error frequently appears. As a result, we will investigate various solutions to the problem.
Plex Error: The Video Did Not Start Playing In Time
Play Your Content With Direct Play:
If your Plex is connected to a device and you frequently encounter this problem, try direct play. Direct play makes it much easier to play and stream videos; all you need to do is ensure that the device you're trying to run your media on is compliant with Plex playback capabilities. Having said that, most of your content cannot be played by your device because it does not support media playback without transcoding. This leads to errors. Switch to direct play and ensure that the direct play option is enabled in the Plex app settings.
Update Your Server:
Your Plex media server may not be updated to the most recent version, resulting in playback errors such as "the video did not begin playing in time." Sometimes your server will play a media file for half the time and then return such errors, indicating that there is a bug in your server that is causing a problem. Check that your Plex app and server are both up to date, and then try running the media file again.
Change Your Audio Settings:
Because all of these solutions are general, you have no idea which will work best for you and your device. Disabling subtitles and changing audio settings is one solution that many users have found useful so a little effort to check and explore your settings wouldn't cause harm to anybody. As previously stated, when transferring media content to another device, the device, and the CPU must be compatible with the media. When streaming high-definition media, buffering issues may occur, or the content may not play whatsoever. High-definition audio and subtitles may be forcing the Plex to transcode the media so try tweaking around with some settings to resolve this issue.
For example, if your audio is playing on the PCM5.1 setting, try changing it to DTS or AC35.1, or anything other than PCM and see if the error goes away. Also, instead of the new players, try reverting to the original player. Experiment with different settings and see what works best for you. If the error persists, you can contact Plex support and explain to them your issue. Their highly qualified technicians will surely analyze your issue and give out the best possible solutions.