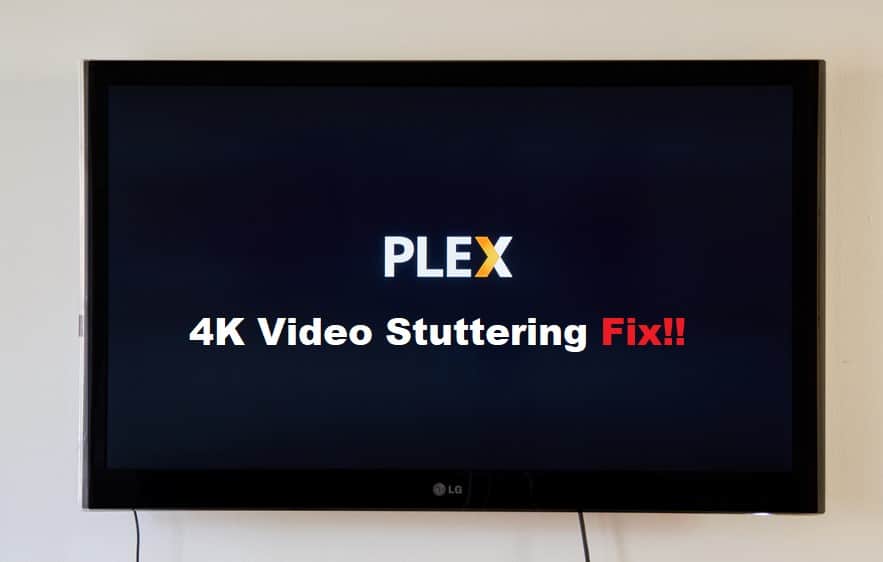 The Plex app allows you to stream media such as TV shows, music, and movies while keeping them organized in one place. This app is very useful for users who want a collection of their media to enjoy at any time and from any location. Plex's 4k streaming capability is one of its many perks. You can now watch content in ultra-high definition.
However, many 4k streaming-related issues have been reported to the internet by users who have experienced a frequent Plex 4k video stuttering error. As a result, we have devised several solutions to get your Plex up and running.
Plex 4k Video Stuttering Fix:
Examine Your Internet Connection:
When you receive the 4k streaming error, the first thing you should do is check your internet connection. 4k streaming necessitates a strong and stable internet connection, which means that if you are trying to stream a 4k show at 30Mbps, you will need twice the internet speed to avoid buffering, which is quite a deal for an average internet user. If you are streaming 4K content, we recommend that you stop all other internet activity because it may reduce your speed. If you are having enough internet for 4k streaming, and still experiencing this issue you should disconnect and reconnect to your network to resolve any issues.
Choose A Proper Plex Client:
Plex users are familiar with buffering issues. Especially when streaming in 4k resolution. Aside from internet speed, you should double-check your Plex client. When watching 4K content, make sure to use direct play. You can play your 4k media on any device as long as it is compatible with corresponding playback capabilities. Because your device may not be capable of supporting 4k streaming, you may experience buffering issues. Switch to another supported device and see if the buffering disappears.
Unsupported Audio And Subtitles:
Even if it appears insignificant, high-quality audio and subtitles can cause buffering issues with your media. That being said, your client may not support the subtitle format, causing your media to stutter. Your device's CPU may be incapable of effectively supporting real-time playback, so when enabled, your media content stutters or is played at a speed that the device's CPU can support. To resolve this issue, simply disable your subtitles so that your media can be played without stuttering.
Another reason for your buffering problems is the high-quality audio. This may force Plex to transcode media, so if your device does not support high-quality audio, you should lower the audio track so you can see the media without buffering.
Multiple Streams:
When streaming high-definition media content, you must ensure that all concurrent streams are inactive. This means that your Plex should only stream 4k content and that its server should not be overloaded with multiple streams. This causes buffering due to the increased load on your server and network.