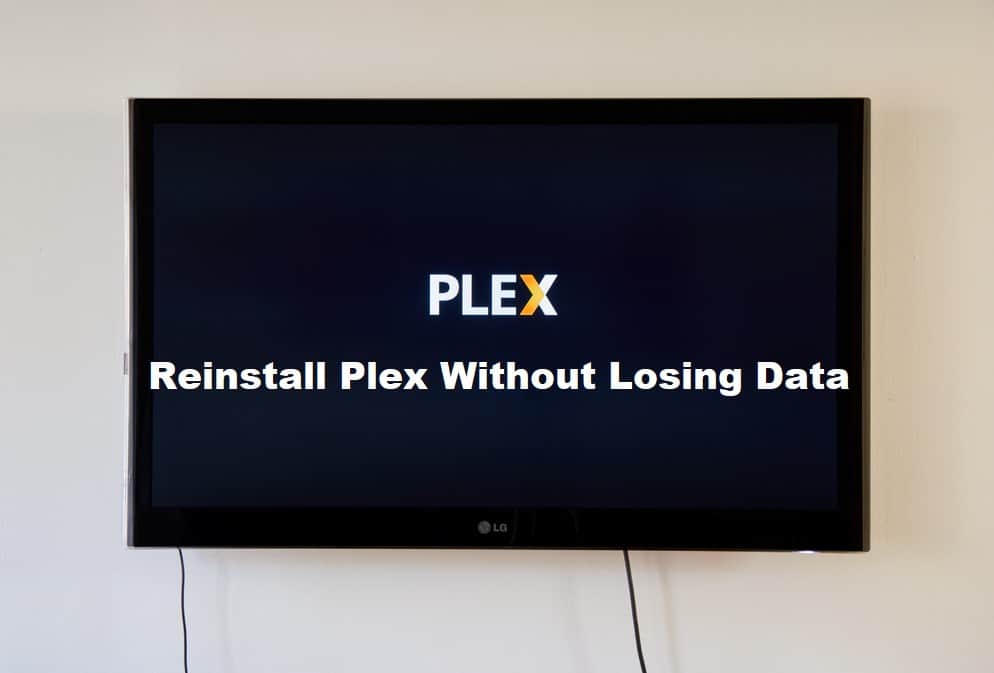 Plex app saves you the trouble of gathering and managing your media because all your media is organized in one place. Some users indeed find that uninstalling the Plex application solves major app problems because it can occasionally experience technical and network problems. That being said, most bugs can be resolved by uninstalling and reinstalling the application, but reinstalling Plex without losing data is a serious concern.
However, you can back up your data so that it is not lost when the application is removed. To avoid data loss, we will discuss a general framework for reinstalling Plex.
Reinstall Plex Without Losing Data
Making a backup of the data directory is the most convenient way to restore your Plex data. You can create a backup in another device and then load your libraries when you install Plex on the device, preventing you from losing your Plex data   Besides that, if you change your Plex media server or if your current server suffers a hard drive failure, all of your data will be lost if you do not back it up. As a result, we'll go over how to properly back up your Plex data in case you decide to uninstall plex from your device.
First, you must locate your Plex data directory. Log in to your Plex user account on the Plex media server and navigate to the %LOCALAPPDATA%\Plex Media Server directory, which is the default location of your Plex data directory.
Next, open a web browser and go to the data directory of Plex.
Make a copy of all the folders in your data directory and copy them to a different location. This location will serve as a backup location for your Plex data.
Make sure to exclude the cache files so your space is saved from unwanted residual files.
Next, take the folders that you have copied from the server and zip them for efficient transfer. This step is recommended if you have large data files, so compressing them will make it easier for you to transfer data.
Once all the data is transferred to your selected location, the data is backed up and you can go and uninstall your Plex app.
When you reinstall your Plex app, you can load your previously backed up data directory to restore all of your data to the Plex server
One thing to keep in mind is that referring to Plex directory data does not include media files, but rather settings, media locations, library details, and so on. You must backup the media files to another computer. The preceding procedure will assist you in creating a backup of your Plex data so that if you switch from your current server to another or uninstall the app, you will have a backup of your server settings and data and you will not have to configure your server settings from the scratch