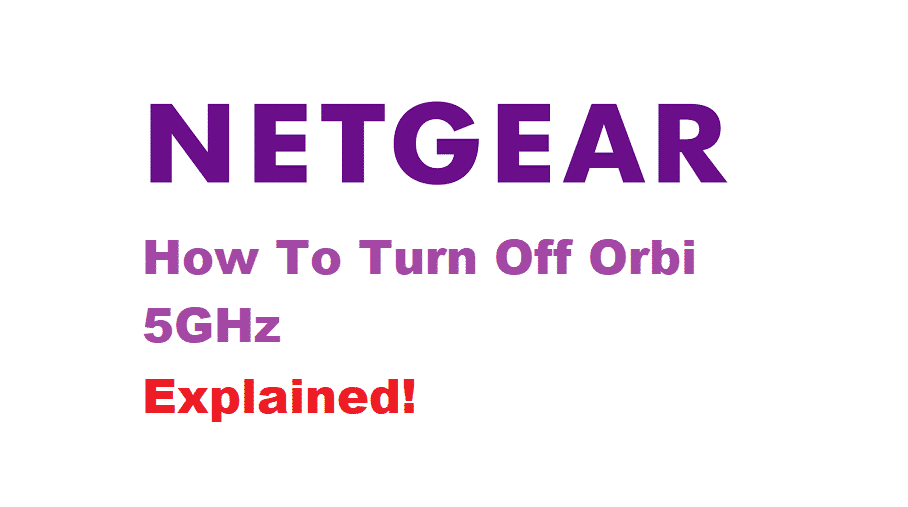 If you have a large home or business then a simple Wi-Fi router might not be enough for you. You might drop signals in certain areas and even worse is that you might not even get coverage in some. This can be more than just annoying for people. Provided that they have a good internet connection but are just lacking the range. Not everyone can go through the trouble of using a wired connection so they prefer to use a Wi-Fi extender.
Fortunately, Netgear provides its users with an amazing system that can take care of their Wi-Fi coverage issues. Netgear Orbi is a revolutionary product that comes with a primary router as well as a wireless Wi-Fi extender to boost the Wi-Fi signals. This will make it so that your signals can reach you regardless of which room you are in at your home.
How Does it Work?
The Orbi system is reliant on three bands. This means that two out of three of these bands used are usual 2.4GHz while the other being 5GHz. These are used so that you can connect your mobile or computer. Other than that, the Orbi's third band, which is also in the 5GHz frequency range but is used exclusively for sending information to the satellite to make sure that it doesn't slow down the device's performance.
Why Turn Off 5GHz?
Even though the 5GHz feature on Orbi can be really helpful for people as it provides them with faster speeds. Some people might want to turn this setting off. This can be due to several reasons. For instance, they might be using devices that only support 2.4GHz bands.
People might also want to temporarily disable the 5GHz setting so that they can connect their 2.4GHz devices and turn on the setting again after that. If that is the case for you then here is how you can turn off your Orbi 5GHz
How to Turn Off Orbi 5GHz?
To turn off your Orbi 5GHz setting, you will need to connect a device with your network connection. Secondly, open your Orbi's login page and sign in using your information. After this go to 'ADVANCED' then 'Setup' and then finally to 'Wireless Settings'. You will see the checkboxes for 'Enable Wireless Router Radio' for both 2.4GHz and 5GHz radio frequencies. Disable the 5GHz frequency by unticking the checkbox.
How to Turn 5GHz Back On?
If you want to turn back this setting then you can easily do it. Go back to the settings and check the box to turn your 5GHz frequency back on. You can also turn it back on by resetting your Orbi device. In order to do this, look for a small pinhole at the back of your device. Then use a pointy pin or paper clip and insert it in the pinhole. Hold the pin for almost 30 seconds, after which you will notice that the green lights on your Orbi device will start to flash. This shows that your device has been reset successfully and all your settings have been restored.