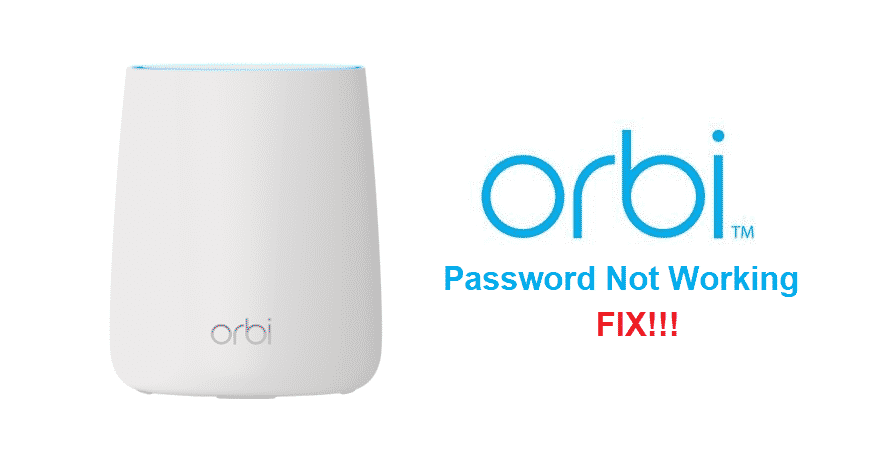 Netgear is a famous company that focuses on manufacturing telecommunication devices. These include routers, modems, and even some services. One of their best products that can be purchased is the Orbi Mesh system. It has been equipped with a bunch of features that help out people in using their internet.
The main focus of this device is to spread Wi-Fi signals all over your home with an increased range. Though, you can also install it as an extender to your other routers. The process to set up this device can be easy. However, some users have reported that their password is not working on the Orbi device. If this happens to you as well, then here are some simple steps that can be followed.
Orbi Password Not Working
Reset Device
If you are having trouble trying to connect to your device. Then you should note that the Orbi device requires you to open up its configuration. To enter these files, you will have to enter the credentials set for your system. Usually, when logging in to the system page, users have to log in using the username and password they had set previously.
These are the ones that you entered when configuring your Orbi device. Though, if the device does not recognize your password then you will have to reset it. This is because if your password is not working then it has most likely been changed. You can try asking everyone in your house to see if someone from them changed your password.
If not, then your only option will be to reset the Orbi system. This deletes all the files on it and reverts it to the factory default state. This will also reset your password so your issue should now be gone. The procedure for reset is quite easy and you only need to hold a pin at the back of your router. The system should start resetting after a few minutes.
Enter Default Credentials
Once you have reset your device, alternatively, people who had not changed their password before should note that they have to enter the default credentials. These will allow you to access the settings so that you can change the current password.
Usually, the default password set for the system is 'admin' for the username and 'password' for the password. Both of these are case-sensitive so keep that in mind. For some reason, if the password does not work for you then you can try entering admin for both options instead.
Change Password
If your device is now working after you have entered the default credentials then you should also change the password. This will help you in accessing the system easily afterward. Open the configurations and select the security tab to find the options for it.
You can change both the password and username from here and then apply the changes to save these. Make sure that you write these down somewhere so they can be accessed later on easily.