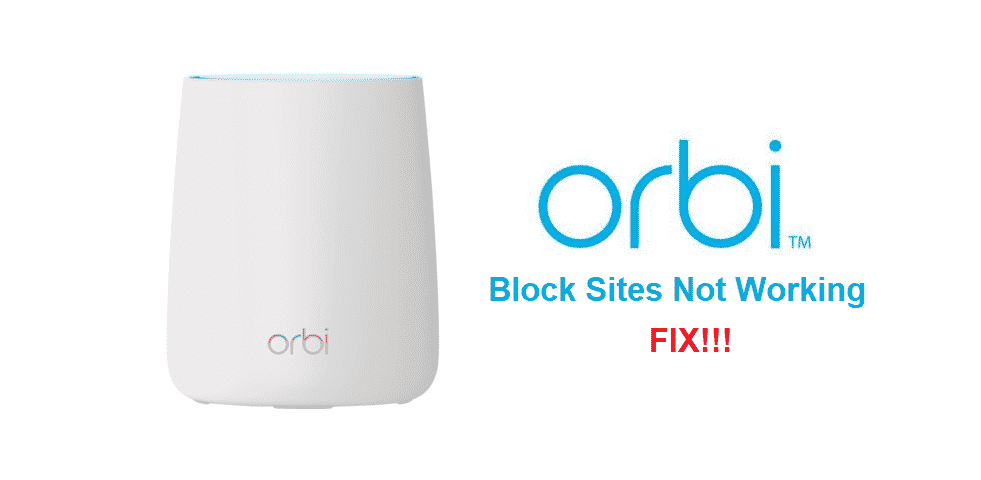 The Orbi system is used to spread the signals from your internet connection. This acts as a router but there are some additional features provided to the user. The Orbi lineup contains satellite devices as well which are enough to spread the signals for the internet even in a mansion. Aside from this, these are all very easy to set up.
The configuration process does not require much knowledge about the system and you can consult the manual for a step-by-step guide. While the device is great you can still find some problems with it. Recently, Orbi users have been complaining that the block site service is not working for them. This can be annoying to deal with which is why we will be using this article to provide you with some troubleshooting methods.
Orbi Block Sites Not Working
Configure Settings
The block site features are one of the most useful services that Orbi provides to their users. You can enter in a list of websites that will then be prevented to open on your network. If the feature is not working for you then there might be an error with your configuration. Before trying to get into technical fixes it is better that you check the service beforehand.
This will ensure that you set it up correctly. Start by logging in to the main interface of your Orbi router. You will have to enter your credentials here before getting signed in. Usually, these are set to admin and password which are case sensitive. Though, if you had changed them previously then you will have to enter your new credentials.
Once signed in, browse through the features to locate the block sites service. Open it up and add in the websites you want to be blocked on the system. Now apply the changes by clicking on save. You should now reboot the system to ensure that all these configurations get saved. If you did not follow the procedure correctly then repeat it to get successful results.
Check Number of Websites
Another thing to keep in mind is that the upper limit of websites that you can block is currently limited. Some people can only enter about 10 websites after which the feature will start giving troubles. If you have entered more than 10 to 15 sites then you will have to remove some of them. After which you can save the changes and check your connection. If the problem is now gone then this was most likely your issue. The company might add in new updates that will allow you to add more websites to the feature.
Use Parental Controls
There are some websites that you will be unable to block with this feature. These are the https encrypted URLs. The device is unable to recognize them which makes them impossible to block. The only way around this is by using the parental controls feature. This allows you to limit the results for the routers the service has been enabled on. Though, keep in mind that the AP mode is not compatible with parental controls and you can only use one of them at a time.