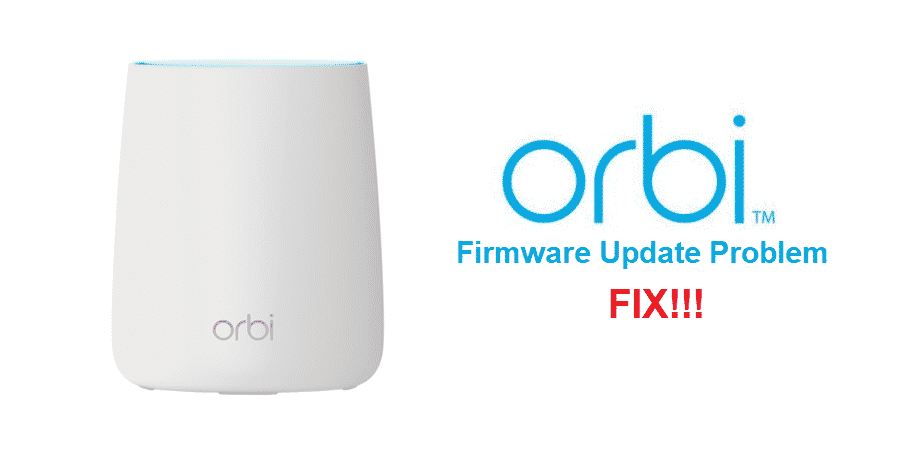 Orbi makes some of the best devices out there that are simply amazing and have the perfect edge of performance. Orbi is basically a series of networking equipment including routers and satellites from NETGEAR that are exceptionally good and some of the most premium stuff available out there in the market.
These devices are aesthetically good in terms of looks as well, and you are going to love having them around for sure. Orbi devices also use the state-of-the-art firmware from NETGEAR that gets regular updates so you are having access to all the latest features and patches for the bugs.
If the firmware is not being updated and causing you to have some problems, here are a few things that you will need to do.
Orbi Firmware Update Problem
1) Check the internet connection
First of all, you will need to make sure that you are getting the right internet coverage on your network that is required to download and install the firmware on your router. Not only you need to be connected to the network, but have internet coverage on it as well and also you will need to make sure that you are getting the right speed of internet to download the firmware for your Orbi router.
The best way to get that done is to plug in the ethernet connection from your ISP directly to some laptop or PC and check for the connectivity and speed there. This is going to help you out perfectly in making things work for you and you will not have to face any sort of problems afterwards.
2) Trigger manually
If there were errors before, the update will be paused and the firmware will not be updated automatically afterwards. To get that sorted out, you can also trigger the update manually on your Orbi routers to make it work in the optimal manner.
To do that, you will need to access the router admin panel with the right credentials and go to "System" menu in the settings. Here, you will find the update firmware option under the Firmware settings menu and that will allow you to make it work out perfectly without getting any sort of problems again. Once you are done with that, you can make it work optimally and the update will be downloaded without any issues.
3) Restart & Reset
If the update is stuck in the middle, there might be some bug or error causing you to have this problem. To fix that issue, you will need to run a power cycle on your Orbi router and the update will start from scratch and will be installed within a couple of minutes if you have the right speed on your internet connection.
If the restart is not working out for you, there might be some other problem like the settings and you will need to reset your router in order to make it work perfectly. To do that, you will need to keep the reset button pressed until the white light on power flashes and that means your router is reset and it will be triggering the request for firmware update automatically.