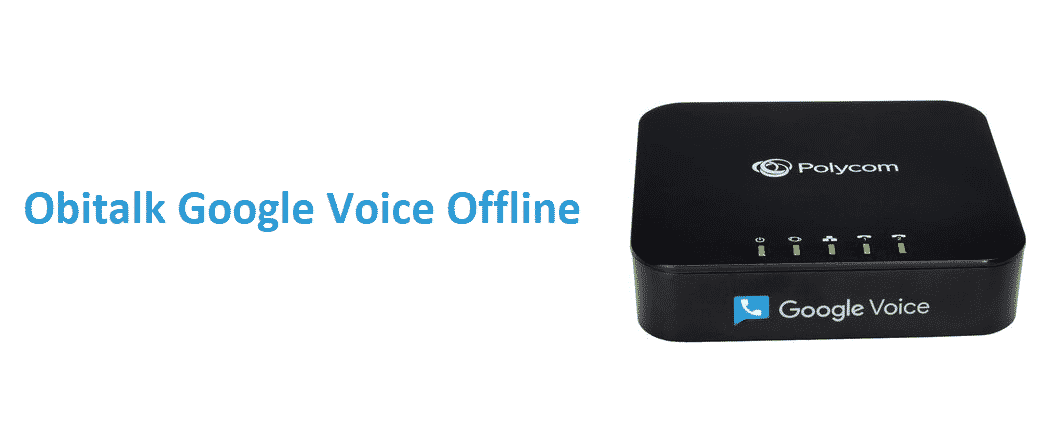 ObiTalk devices are the perfect thing to use Google Voice services as they offer seamless connectivity, better call quality with crystal clear voice and no call dropping. The devices are just the perfect thing you can have to use for your VoIP needs and that is what makes them the right choice for you to have.
If your Obi is showing Google Voice offline on the dashboard, it basically has nothing to do with your Google Voice account and it is working fine, the issue is with your internet connectivity, and here is how you can have this fixed.
ObiTalk Google Voice Offline
1) Check your modem/router
The first thing that you should be checking in such cases is that your modem/router that you are using for the internet connection is having the right internet coverage and that they are working fine. Check some other device that is connected with the same modem/router to ensure that the internet coverage is fine.
If it is not working on the other device as well, you will need to figure that out first and ensure that you are getting the right internet coverage for the Obi devices to work optimally and that they are able to connect with the Google Voice services as well.
Even if they are working fine, and you are able to get the internet coverage on some other device, you should try a simple restart on the router/modem to ensure that if there is any sort of error or bug between the communication it is cleared out.
2) Check communication between Obi and Modem
You need to check the communication between your Obi device and modem and make sure that they are connected properly with each other. You need to check on the Wi-Fi connection or the wired connection between your modem/router and the Obi device.
You also need to monitor the connection light on the Obi and that should be solid green. If not, check on the cable and make sure that it is tied up properly to let the device connect over the internet without getting any sort of error. Once you have made that sure, and the internet connection is fine, it should optimally work for you and you will not have to face any sort of issue after that with the connection or Google Voice stating offline in the dashboard.
3) Restart Obi Device
Restarting the Obi Device is also something that you must consider if you are getting any sorts of issues like that. Once you have made sure that you have checked on the internet coverage, and the communication link is fine, then the last thing remaining is to ensure that the Obitalk device is working fine.
So, there is an easy fix for this and all you need to do is pull out the power cord off your ObiTalk device and plug it back in after a few seconds. This will most likely fix the problem for you and your Google Voice account will show online again.