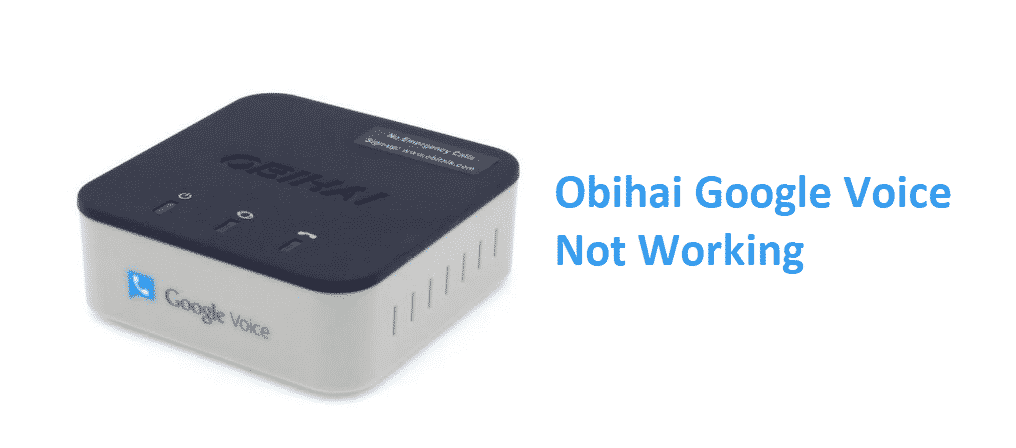 Obihai Technology is one of the very few organizations and second to none that are making innovations like VoIP accessible to everyone and their adapters are the best thing that you can get to make it possible for all the domestic applications VoIP accessible.
With that being said, these adapters by Obi can connect to the internet and provide you some cool features including Google Voice access to those normal phones that we use in our homes. However, if Google Voice is not working with your Obihai device, here is how you can have it fixed.
Obihai Google Voice Not Working
1) Restart the Adapter
There are several errors and bugs that might cause you to have issues with your Google Talk services over the ObiTalk devices and you need to have that fixed. To make sure that there are not any sort of errors or bugs that might be causing you to have such issues, you will need to unplug the power cord on your adapter and then plug it back in after a few seconds.
That is going to solve the issue for you and you will not have to worry about such problems afterward as it will attempt to connect with your Google Voice account again and optimally solve all the temporary issues and errors that might be causing you to face such problems.
2) Check internet coverage
Google Voice services work with the internet and if you don't have the right internet connection, that might cause hindrance with your experience over any Obi adapters. To make this work, you need to ensure that your router is connected to the internet and the line connecting your adapter to the router is also working fine.
To check this, you can try connecting some other device on the same network to access the internet and if it connects, that would mean you have no issues with the internet. Similarly, if it is connected to the router through a wire, you need to ensure that the wire is connected to the output port at the router end and to the right input port at the Obi device. You should also check that the connection light on the Obitalk adapter is green.
3) Optimize account
Another thing that you need to ensure is that the Google Voice account is working correctly and that you have the right account logged in with your Obi Talk device. To get that fixed, you need to unplug your Obitalk device and connect a laptop or desktop computer over the same line. Afterward, you will need to check for a Google Voice account there and make sure that you are logged in to the right Google Voice number there.
There can be issues like your google voice account might not be signed up, or you might not have a Google Voice number. So, set that up by signing in the right account and that will solve up all the issues that you might be facing with your Google Voice working with the Obi devices and adapters.