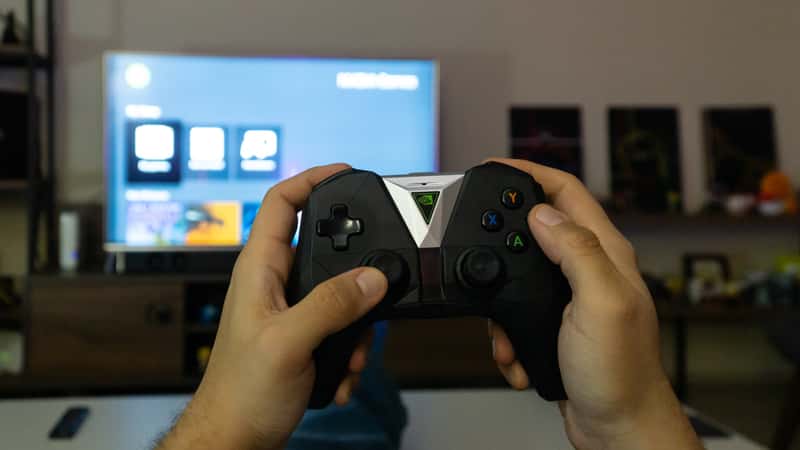 Nvidia is a famous company from America that focuses on manufacturing integrated circuits that can be used on electronics ranging from gaming consoles to even computer systems. The brand is mostly known for its leading graphics card production. Although, you should note that there are other devices that Nvidia manufactures as well. The Nvidia Shield is another famous device that people all around the world own.
This is an android TV that allows people to watch shows using applications like Netflix and Amazon Prime. You can also stream games on the Nvidia Shield TV directly from your computer system. This is amazing as you can keep yourself entertained or even change rooms while you are playing a game. With that being said, you should note that there are also some issues that this device can run into. This is why we will be using this article to provide you with some common Nvidia Shield Wi-Fi problems along with ways that can be used to fix them.
Nvidia Shield Wi-Fi Problems
1. Cache Files Getting Clogged
Running into problems with your Nvidia Shield can be quite frustrating. This is because the user is unable to use their device until it is fixed. Talking about this, one common issue that tons of people report is their system getting stuck when trying to use it. This indicates that your device has cache files that are clogging its memory.
The Nvidia Shield usually has 2 to 3 GB RAM inside it which is more than enough to watch television shows. However, if you stream or play games on the device as well then there is a high chance it will start lagging. Keep in mind that these temporary files are usually cleared automatically but if they get stuck then you have to do a soft reset.
The process requires people to disconnect the power cable from their Nvidia Shield TV and wait for some time. You should unplug any other wires attached to it as well as these can also prevent the reset. After a few minutes, you can plug the power cable back inside and wait for your device to start. It should now start working without any further issues.
2. Internet Keeps Disconnecting
Another common issue that people report is their internet disconnecting while they are using the Nvidia Shield. This is a little different when compared to the problem provided above as cache files being clogged only cause buffering and lag on the device. Considering this, if the Wi-Fi connection is not stable then the first thing that you should check is the clock on your Nvidia Shield.
This has to be in sync with the time on your other devices. You can access the settings of your device and configure the date and time, alternatively, you can factory reset it. Once the time is in sync, you will notice that the Wi-Fi connection stays stable. Keep in mind that this issue can also be from your router's signals being too weak.
3. Wi-Fi Only Giving Problems on Nvidia Shield
People sometimes report that their Wi-Fi works on every single device except the Nvidia Shield. If you are getting this issue, then there is a chance that your ISP and Shield TV are not supported by each other.
The IP configuration for some internet connections can prevent people from using a device like this. Luckily, one easy way to fix slow speeds or interruptions is by getting a static IP. Every ISP has this option and the only thing that you have to do is contact them. They will provide you with a static IP connection at a small increase in cost for your internet bills.
4. Faulty Device
The steps mentioned above are enough to fix most problems that you can run into with your Nvidia Shield. Although, if you are still getting issues when trying to use Wi-Fi then your device might be faulty or damaged.
Trying to further troubleshoot it will take a lot of time which is why you should contact the support team for Nvidia. They also have an online portal that helps people in getting rid of problems with their devices. If your problem is serious then you might have to send in your equipment for repairs.