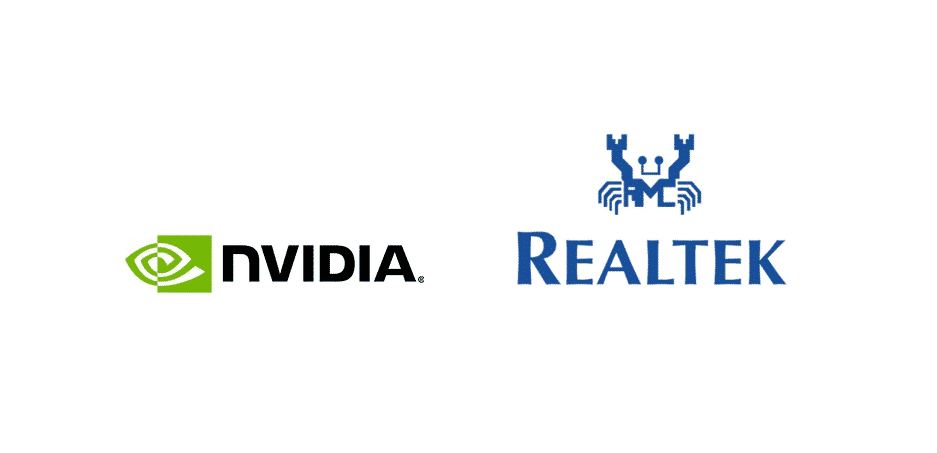 When we buy our computers and laptops, everyone has different requirements according to their profession. For instance, some people only need email and Microsoft Office apps for office work while gamers need high-speed processors and a better sound system.
For the same reason, NVIDIA high-definition audio vs. Realtek high-definition audio has become a common comparison. To begin with, these are basically the HD audio drivers and can impact the audio quality and performance on the computer. So, let's check out the differences!
Nvidia High Definition Audio vs Realtek
Realtek High-Definition Audio
The Realtek high-definition audio is a great option for PC speakers as well as headphones. These drivers actually promise stunning audio quality and are widely used with Dell laptops and motherboards. If you are still concerned about the audio quality, it's pretty amazing. However, it's important to mention that audio quality won't be good with SFF systems because they are designed with the headphone cable on the front. Also, those cables are closer to internet components which create induction screeching sound. So, Realtek high-definition audio isn't good for SFF systems.
When it comes down to the sound quality, it will be immersive and smooth. If we look at the modern motherboards, Realtek high-definition audio works fine. Moreover, there are special Realtek sound cards that can be integrated into the motherboard (Realtek 887 and Realtek 892 HD audio cards are generally integrated with the motherboard). The audio/sound cards should be used with solid capacitors on your device's motherboard to streamline audio quality. However, the overall quality and performance will also depend on the motherboard (some motherboards promise better sound while some have mediocre quality).
With Realtek high-definition audio card, you need to keep in mind that audio quality will be impacted by the audio files as well. In simpler words, Realtek high-definition audio card might not be compatible with some audio files. If we consider the standard audio cards, Realtek audio cards will promise much better performance and audio quality. The best thing is that you don't need technical knowledge to install these cards and relevant drivers (everything is pretty easy). In addition to the audio card, when you download Realtek HD audio driver, the audio console will be installed as well and it promises better control of the audio adapters.
The integration of Realtek HD audio card and driver will ensure instant recognition of microphones, speakers, and headphones connected to the PC. Moreover, the audio console will add detailed settings for the convenient setup of headphones and speakers. Not to forget, the users will be able to configure and adjust the audio levels.
NVIDIA High-Definition Audio
NVIDIA high-definition audio can work with various Windows versions, such as Vista, XP (64-bit), 7 (32-bit and 64-bit). It wouldn't be wrong to say that it's a diverse audio system and they have also launched special GPUs with internal audio codecs. As a result, NVIDIA high-definition audio card promises the delivery of an internal sound controller integrated into the graphics card. As for the audio codec, it can be used as an output to the HDMI display. On the other hand, it's important to outline that NVIDIA doesn't support analog audio but you can continue using the computer's sound controller for that purpose.
Keep in mind that analog audio is essential for connecting the speakers and headphones to the PC. Coming back to the point, NVIDIA can support multiple audio channels as well as advanced audio formats, including the ones used in Blu-Ray movies. In case you are using NVIDIA HD audio with a graphics card, you can just connect the HDMI audio wire to the HDTV to ensure you've streamlined access to audio and video. In simple words, you won't need additional third-party cables for audio.
With NVIDIA high-definition audio driver integration, it will integrate a control panel that also helps optimize the 1080 display. As far as audio configuration is concerned, the settings will depend on the specific audio connection you choose. For instance, when the audio connections come from the NVIDIA sound card, the settings have to be configured from the audio settings.
While using the NVIDIA high-definition audio, you need to use the right cables and they must not be longer than twelve feet. In addition, the drivers must be regularly updated to ensure the audio quality remains top-notch. Lastly, it's suggested that you don't use an HDMI switch, audio receiver, and KVM because it can negatively impact the audio quality.