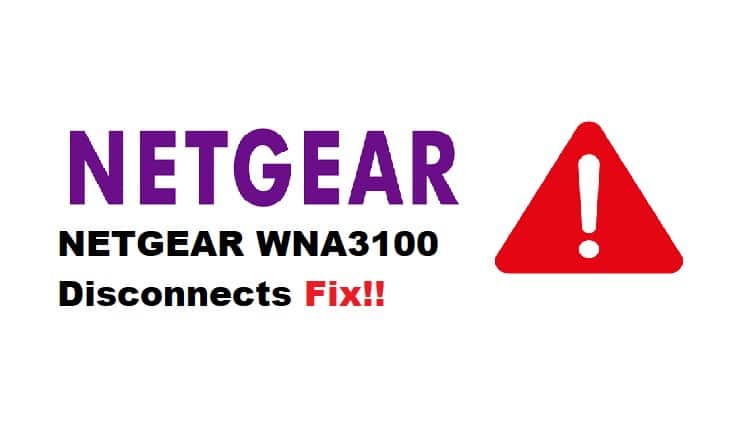 USB adapters are an excellent way to optimize your Wi-Fi connectivity throughout your home, resulting in faster internet speeds, downloads, and increased online gaming capability for all network-enabled devices. Since the NETGEAR WNA3100 is a Wi-Fi USB adapter, it serves a similar function.
Despite its excellent service, many users have inquired about the WNA3100's disconnection issues. Because this is a frequently asked question, we will go over how to troubleshoot NETGEAR WNA3100 disconnection issues in this article.
NETGEAR WNA3100 Disconnects:
1. USB Port Compatibility:
If your WNA3100 is frequently disconnecting, you should first check the connection of your USB adapter to the USB port. To resolve this issue, connect your adapter to a different USB port. Also, keep in mind that the internet bandwidth that you are attempting to use with your adapter is dependent on your USB port. Because the NETGEAR WNA3100 is a dual-band adapter, it can operate on both the 2.4 and 4GHz frequency bands. If you're using a 5GHz band, make sure to use the USB 3.0 port. Likewise, if you use a 2.0 USB port, it will only work on the 2.4GHz band.
2. Update Wi-Fi Adapter Driver:
Updated and compatible drivers are a must when talking about USB adapters. Since the adapter drivers ensure the working of your hardware, it may be possible that your adapter drivers are outdated or incompatible. To solve this issue, make sure you update your drivers to the latest version and try connecting to the network again. To update your driver.
Go to the Control Panel and navigate to the Hardware tab.
Click on the Device Manager and tap on the USB Controllers option.
Select the USB that you want to get updated.
Right-click on the option and select the Update Driver from the menu.
3. Reconnect To Your Network:
Another great workaround to solve the disconnection issues is to remove the network and try connecting to it again. For this o to your Wi-Fi network settings from your device and click on the network. Select the Forget Network option to remove the network and reconnect it using the correct username and password.
4. Disable The USB Settings:
The USB Selective Suspend is a feature that is enabled by default on Windows. Since the USB adapter disconnection can be caused by USB-related issues, hence it is recommended to disable the settings to resolve USB issues. To disable the USB settings
Go to the Control Panel and select the All Control Panel items option.
Navigate to the Power options and select the Change Plan Settings under it.
Now you have to change the Advanced power Settings. For this, click on the Wireless Adapter Settings and select the Power Saving Mode. Set the option to the Maximum Performance.
Now click the USB settings to open a menu.
Make sure you disable the Selective Suspend Settings.