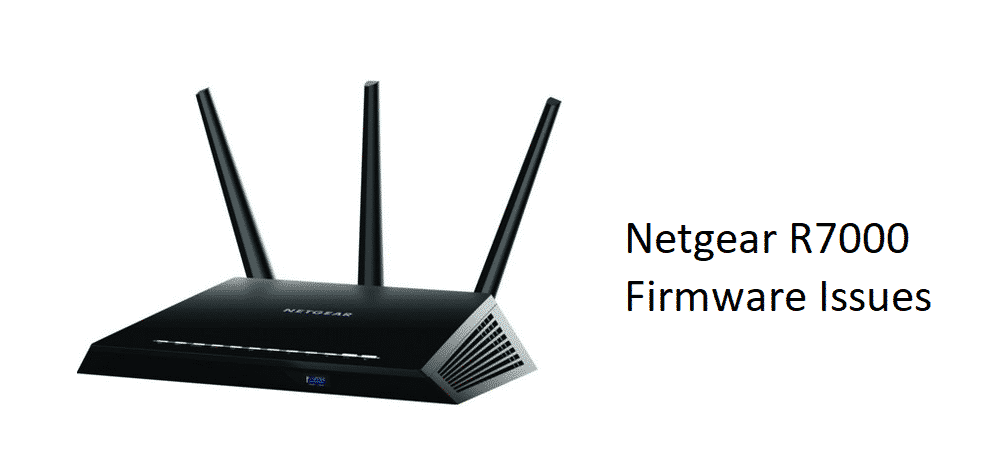 Nighthawk is another flagship series from NetGear and it packs tons of cool features that everyone is going to love. The most prized and anticipated product was the Nighthawk R7000 router that was marketed as one of the routers of the future.
It was fully loaded with the features that were not in the market at the time of release and NetGear planned to offer multiple updates in the future for the firmware. Despite the plans for their most promising router, something went wrong and that was hard to figure out.
Netgear R7000 Firmware Issues
Since the router features were not available at the time of its release, it took some time for the relevant updates to be rolled out. These updates were pretty great, but at the cost of stability of the router firmware, it was not worth it at all, and that cause inconvenience to the users all across the world. If you own a NetGear R7000 or you are planning to buy one, and are concerned about these firmware issues, here are a few ways to get these fixed.
1) Roll Back to V1.0.9_10.2.44
Well, this was and is still considered one of the most stable firmware versions that were stable and while you will need to compromise on a bit of bell and whistles that were attached to the later versions, this is your best bet to get a stable experience on the R7000 Router. This version is available on their website as well as some other third-party platforms as well. So, you need to ensure that you are downloading the right version of firmware on your router and it will start working smoothly without causing you any sorts of problems with the network or your router.
2) Reset the router
Sometimes, the problem is with your settings and optimization and not actually your router. In such cases, you will need to ensure that there are no such problems that might be causing you to face problems on your NetGear R7000 router. You will need to have that fixed and the best way to do that is reset your router to its default settings.
This can be done two ways, and the easiest way to reset the router is accessing that small reset button that you can find at the back of your router besides the power button. You need to keep that pressed for 5-10 seconds until all the lights on your R7000 router start blinking. Once the lights are blinking, you need to leave the button. It will now be reset to factory settings and you will be able to make it work afterward.
The other way to do it is from the admin panel of your router and you must have a device with a web browser connected to your router first to make it happen. Once the router is reset to its default factory settings, it might take a bit of time to restart again, since all the settings will be optimized from scratch and it will also be checking for the firmware updates.
3) Install NetGear Genie Application
Another cool way to have all such problems fixed is to get the NetGear Genie application and that is going to fix all the issues flawlessly for you. What you will need to do here is simply install the NetGear Genie application on any of the devices that are connected to the router and run the diagnosis tool.
It will figure out all the things that are wrong with your router or its firmware and will guide you to use the right tools to have this fixed. This is one of the most sophisticated and recommended approaches to have this issue fixed without going too many troubles.
4) Install the Latest Update Again
Occasionally, such problems are caused because your router firmware was not installed correctly and that might be causing you to face such problems. These issues that you might be facing on the router firmware should be fixed up by installing the firmware again. All you will need to do for such cases is to reset the router and install the latest update from scratch. Make sure that you have a stable internet connection and power supply to avoid any mishaps during the installation process.