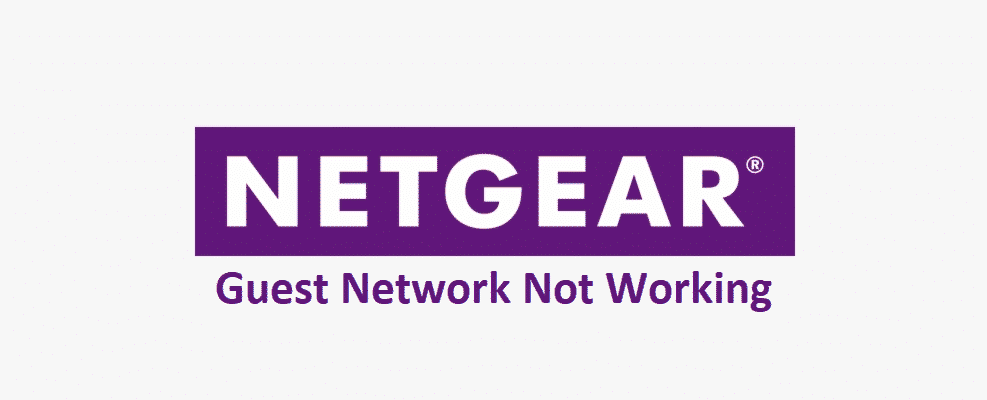 NetGear is simply the best solution out there for better and performance-oriented Wi-Fi solutions. It does not only comes packed with tons and tons of features, but the speed, network stability, and optimization on NetGear Routers are beyond compare. With all that being said, it wouldn't be an exaggeration to say that they have taken everything in perspective in the making of their routers and you get lots of value-added features on NetGear that are not available otherwise.
Guest Network is one such feature that allows you to have a separate network for guests. It employs the same internet connection but creates a different network for them virtually with different credentials and stuff. If it is not working on your router for some reason, here is what you need to do.
Netgear Guest Network Not Working
1) Enable the Feature
The Guest network feature doesn't come enabled by default and you don't only need to enable the feature but also optimize the settings as well. For example, you will need to set multiple options like SSID and credentials for the guest network and that can be quite a task for you. Moving forward, you need to make sure that the guest network is available for connection to other devices as well in the options.
Even if you are able to see that all the settings are in order, and the feature is enabled. You should toggle it off first and save settings. Then, toggle it on again and save settings and restart your router. This is most certainly going to make it work and you will not have any problems with it later.
2) Update the Firmware
If you are still unable to make it work, then there must be some bug or error on the firmware that might be causing you to face troubles with the feature. It is pretty simple to fix and you can try performing a simple factory reset on the router first to ensure that there are not any settings that might be causing you to face the problem.
Once you have successfully reset the router to its default settings, you will need to move a step further and update the firmware to the latest version. Even if you are using the latest version, you can try re-installing the same firmware using the NetGear Genie application and that will make it work for you perfectly.
3) NetGear Genie
The last resort is always NetGear Genie and you need to try out the troubleshooting with the router first to ensure that you are clear on that part and there is something wrong with the optimization that needs to be fixed. So, install the NetGear Genie application and run the diagnosis tool in it. The tool will be able to pinpoint the problem that is causing you to have such issues and that is how you will be able to fix It properly. Once you optimize all the little settings that are needed to run the guest network properly, your NetGear router will not have a problem with it again.