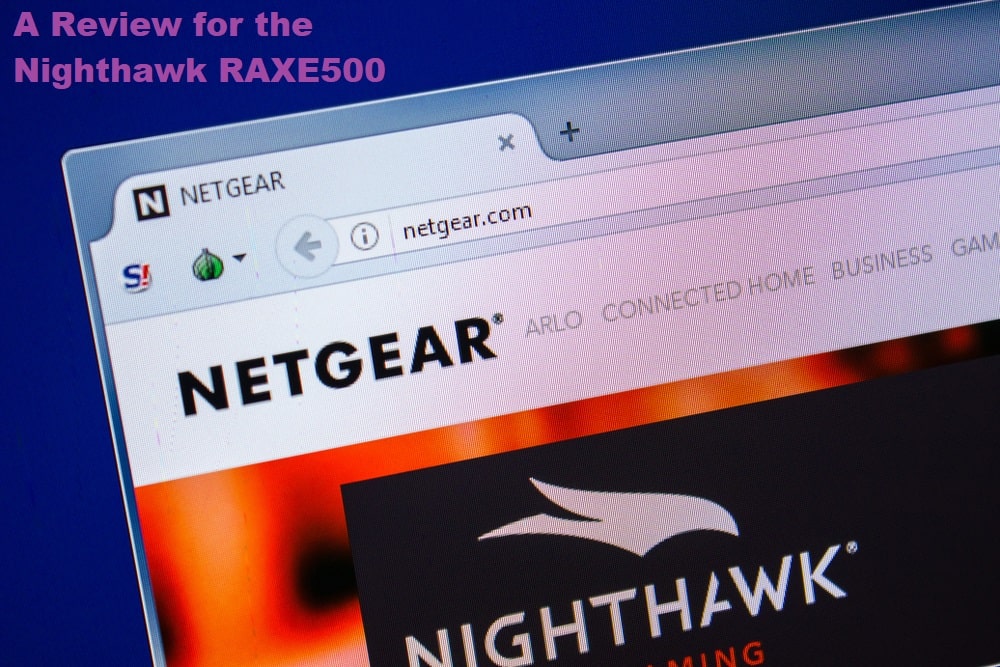 Netgear is a famous American brand that is mostly known for producing networking products. There is a huge lineup of devices that you can purchase from the brand which might confuse you at first. Considering this, the best way to find a device that will suit you is by going through the official website of this company. This should have all the products listed and you can even click on a device to view its specifications. The process helps in narrowing down the list of options available so you can get a model you are comfortable with. There are tons of choices but the Netgear Nighthawk RAXE500 is one of the best routers that you can purchase.
Netgear Nighthawk RAXE500 Review
The Netgear Nighthawk RAXE500 is one of the most famous routers that people have recently started purchasing. This comes with tons of features that ensure its users can have a fun time when browsing through their connection. The router has an incredible range on it that allows signals to spread all around your house. Other than this, the Netgear Nighthawk RAXE500 also uses Wi-Fi 6E technology which is a direct upgrade from previous versions.
Only a few companies have started implementing this feature in their routers which makes this model from Netgear a great option for users. The new technology used allows people to get speeds up to 10 Gbps even when using Wi-Fi. This can be amazing, but you will notice that the same speed is also available on Wi-Fi 6. The main difference between the previous version and 6E is that you now have additional spectrum channels.
The increase in these channels allows people to get better bandwidth allocation and less traffic even if they are using multiple devices on their network. One important thing to keep in mind about the Netgear Nighthawk RAXE500 Wi-Fi speeds is that you should have an existing connection with a high enough speed. Without this, people cannot properly get the speeds desired. This can be quite annoying, but you should note that most ISPs have now started coming up with similar packages.
Other than this, another feature present on the Netgear Nighthawk RAXE500 router is having tri-band channels. These allow people to get a constant 5 GHz network on two bands instead of a single one. Instead of having to split the bandwidth, you can use it separately on the frequency bands. This can be amazing as people can get a much faster speed as long as their connection supports it. Aside from this, the device comes in a smaller size when compared to most routers with similar specifications.
Additionally, the antennas on this router are closed by default. You can easily open these to deploy Wi-Fi but keep in mind that proper configurations are required. Talking about this, another great thing about the Netgear Nighthawk RAXE500 is how easy it is to set up. The process is quite simple, and you only have to connect the wirings for your router. Make sure that you attach an ethernet cable from your modem to the Netgear Nighthawk RAXE500.
Once done, you can then log in to the online portal of Netgear from your computer. Keep in mind that the device you are using to configure the router should be connected to the same network that this router is on. After setting up the router, you can then start checking out all the features provided on it. You can even configure these and set them up according to your usage. This can be amazing as Netgear gives its users the option to adjust the features as much as they want.
Some of the advanced settings can be a little technical to configure. Considering this, it is best that you only try changing these if you understand how they work. On the other hand, if you are unfamiliar with the process then you should contact the support team for Netgear Nighthawk RAXE500 and ask them to help you out. Alternatively, you can also consult the manual provided along with the router. This helps in ensuring that your device lasts you a long time without running into any problems.