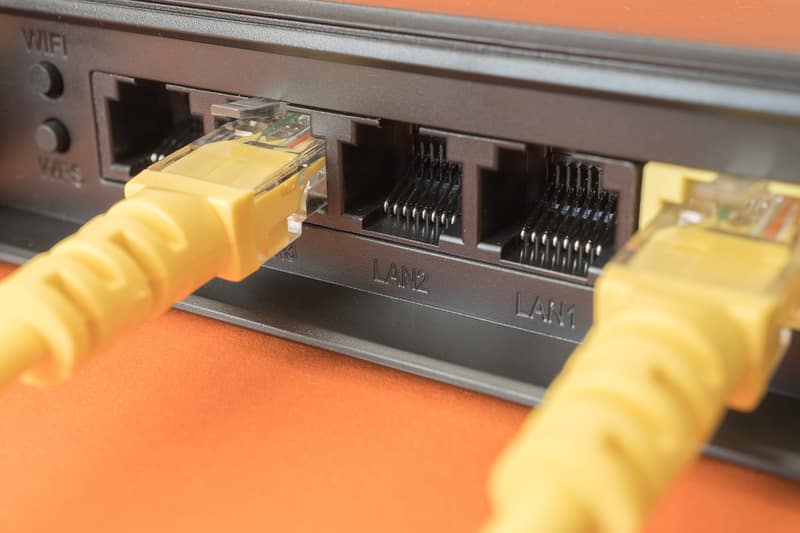 Netgear is among the most famous American companies that focus on networking products. You should note that the products from this brand are not limited to the country, instead, they are sold all around the world. There is a huge lineup of devices available by Netgear and each of them has a list of unique features. This is why you should go through the official website of this company and check out all of their devices. The process should help people in understanding the specifications for these routers and modems.
Additionally, they should be able to select a device that will best suit their usage. Talking about this, one of the newer routers that have been gaining a lot of attention is the Netgear – Nighthawk AX5200 Wi-Fi 6. This has tons of features that make it amazing to use at your home or even your office. Considering this, we will be using this article to provide you with a review that will contain all the information required about this device.
Netgear – Nighthawk AX5200 Wi-Fi 6 Router Review
The Netgear – Nighthawk AX5200 Wi-Fi 6 is one of the latest models from the Nighthawk lineup. These devices are usually manufactured to have a high speed and bandwidth limit while compromising on signal strength. This helps people in getting a fast connection in a single room only. Considering this, if you are someone who wants to ensure that your Wi-Fi works perfectly in your room then this device is for you. Although, you should note that this device also has a dual-band network on it.
This allows people to switch between several modes depending on their usage. This includes the simple 2.4 GHz channel as well as the newer 5 GHz channel. If your priority is speed, then the 5 GHz frequency will be better as it provides people with the highest speed possible. On the other hand, if you want a higher range but don't care about the speed of your signals then the 2.4 GHz channel will be better.
People can even select the auto mode that switches between the frequency of channels depending on their use. Finally, one other mode is the dual-band option that uses both of the frequencies at the same time. Other than this, you should note that the 5 GHz channel paired up with Wi-Fi 6 is even better as the new technology allows a transfer cap of 9.6 Gbps instead of the older 3.5 Gbps. This is several times faster but there are some other things that you need to keep in mind.
The proper speeds of this router will only be utilized if you have a fast enough internet connection. Considering this, the device might not be for everyone but if you already have an ISP that offers speeds up to 10 Gbps then getting the Netgear – Nighthawk AX5200 Wi-Fi 6 might be recommended. Aside from this, another amazing thing about this device is how easy it is to set up. The only thing that you have to do is install the router inside your room and connect it to your modem through an ethernet cable.
You can then open up its configuration portal on a computer connected to the same network and start setting it up. Additional information is only required when you want to enable some of the newer features, other than that you can easily start using the router.
If you are interested in some of the features that you don't know how to set up, then you can consult the manual provided along with your device. Alternatively, another option is that you contact the support team for Netgear and ask them to help you out. People can even call or text the support team in case of any problems. They will try their best to provide you with a solution that can be used.
Going through the information provided above, you should easily be able to understand how amazing the Netgear – Nighthawk AX5200 Wi-Fi 6 is. The only downside is how expensive the device can be. However, if you are looking for these specifications then this is one of the best if not the best routers available on the market. Most people using it have reported no issues with it but keep in mind that your router also requires you to keep it maintained.