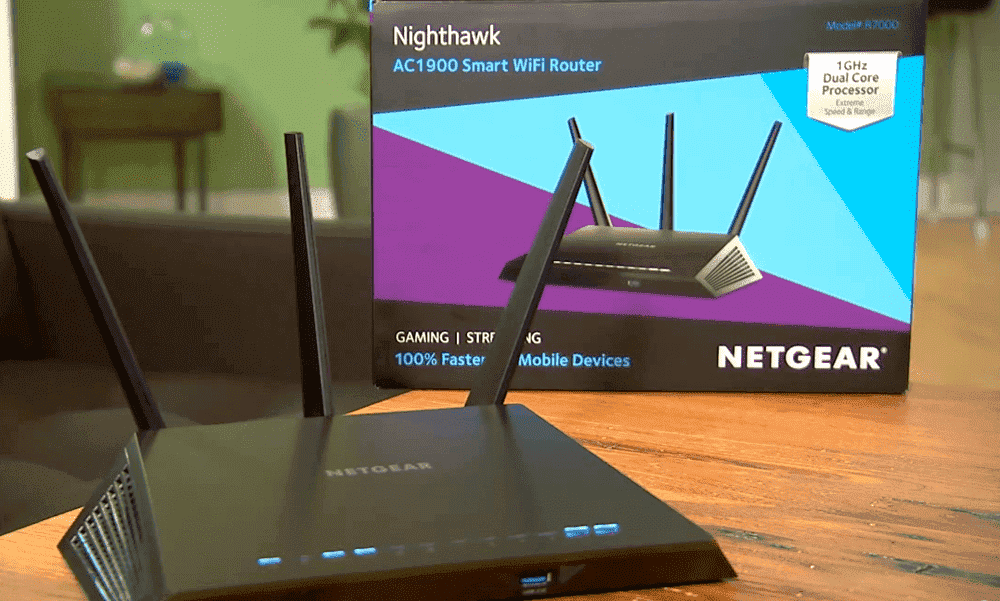 NETGEAR is certainly one of the best brands that you can choose from if you want to get your hands on some premium networking equipment. Their modems and router ensure that you are getting the optimal performance without having to worry about a thing and that way, you will certainly be getting the right experience that you seek from them.
These routers and modems that you get from NETGEAR come with the best specifications in the market, and along with the high performance, you also get to enjoy the best possible experience with stability, durability and the speed making it the perfect choice for you.
NETGEAR Nighthawk is one such flagship router series from NETGEAR that exceeds the expectations and you are going to enjoy a truly fast and performance-oriented experience with it. The router comes with all the power from NETGEAR that you might expect to see on a router but there is lot more that you need to know about.
The router has certain features as well that are not available otherwise and all that will help you to ensure that you are enjoying the perfectly fine experience with them. A few things that you need to know about the Bridge mode on NETGEAR Nighthawk r7000 router are:
What is Bridge Mode?
The Bridge mode is available on a number of modems and routers out there from NETGEAR and some other brands as well. It is basically a feature that disables the NAT features on the modem or a router and allows the router to be used as an extender for the existing Wi-Fi network that you might have.
Not only that, but it will certainly be increasing the speed for you, along with the network coverage for your Wi-fi signals with better signal strength.
The bridge mode on these routers is configured properly, keeping all the important factors in perspective and that way you will be able to enjoy the best experience that you can possibly get.
It will disable the DHCP on your router as well so that you don't have to worry about IP Address conflict and the main router will be controlling all the devices but will have the processing power and signal strength of other routers as well letting multiple routers share a single Wi-Fi network.
Is it available on NETGEAR r7000?
Yes, the feature is available on NETGEAR r7000 by default and you can easily activate it to bridge your NETGEAR r7000 router with some other NETGEAR or any other router that supports the compatibility for Bridge mode.
You might need to install the latest firmware on your NETGEAR r7000 at times to access the bridge mode. Except that, the setup is pretty simple as well and you will never have to worry about setting it up or optimally using it for any sort of needs that you might have in mind on your NETGEAR r7000 router.
It goes without saying that you are going to need another router to be used with your NETGEAR r7000 to work in the bridge mode. The bridge mode enables two or more routers to be used simultaneously on the same Wi-Fi network and you can enjoy the best possible experience that you seek.
How To Setup NETGEAR Nighthawk R7000 Bridge Mode?
If you are wondering, how to set it up? You don't have to go to any lengths on that part either and it is a fairly easy task for you to be able to setup your NETGEAR router in the bridge mode for it to be used with the other router or routers.
In order to do that, you will need to write down the SSID and password from your main router that you have the ethernet connected with and is getting the main Internet access. After that, you will need to connect your NETGEAR r7000 router to a computer with an ethernet cable and login the admin panel on your router.
Once you are there, you will need to navigate to the advanced tab, and then click on Bridge Mode. Once the Bridge mode is enabled, you will see a blue button that you can click on to enter the SSID and Password of the router that you want to connect with. After entering that information, you just have to apply the settings and it will start working in Bridge mode.