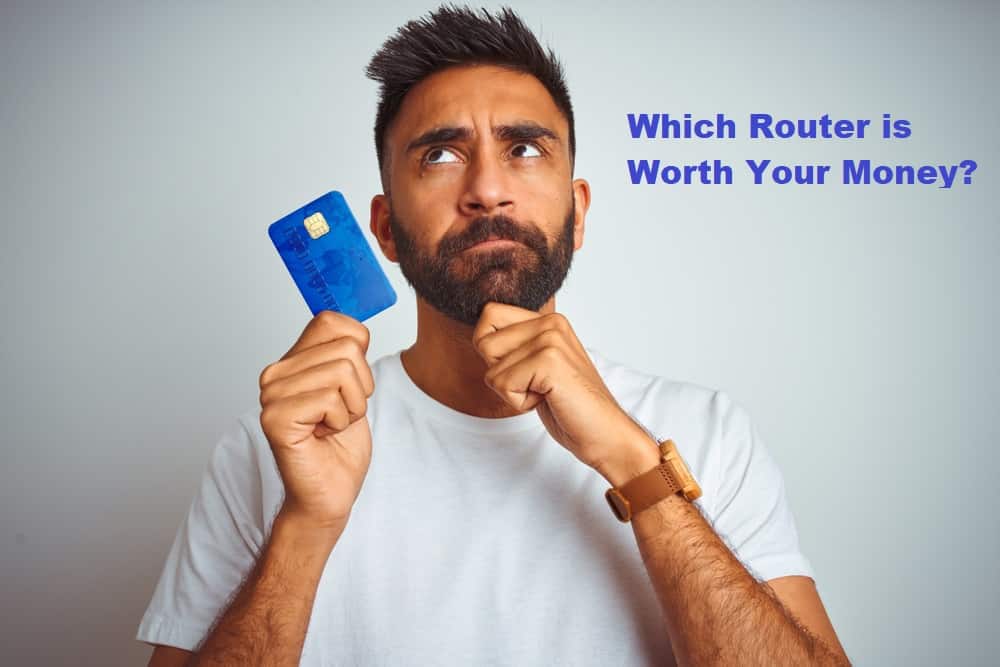 When you set up an internet connection at home, the ISP you did business with should provide a free router. But, this isn't exactly the greatest option out there if you want high speeds. The main problem with the stock router that you get is that it comes with a low signal range. This can be quite annoying to deal with which is why companies manufacture routers that you can replace the stock device with. The Netgear Nighthawk RAXE500 and Asus GT-AXE11000 are both amazing routers that you can install in your home. People often get confused between them which is why we will be using this article as a comparison that can be used to help you out.
Netgear Nighthawk RAXE500 vs Asus GT-AXE11000
Netgear Nighthawk RAXE500
The Netgear Nighthawk RAXE500 is one of the most famous routers from Netgear. This is one of the newer models which is why the features used on the device are quite amazing. One of the first things that you should note is that this router uses Wi-Fi 6E technology. This is an upgrade from the Wi-Fi 6 technology and the speeds on both of these are the same.
However, the channels used on this newer Wi-Fi now allow people to use several devices at the same time without any issues. This is because instead of just having two high MHz channels, Wi-Fi 6E now supports 7 160 MHz channels. These allow people to use numerous devices with fast connection speeds without having to worry about their bandwidth getting clogged or interrupted.
On top of this, the router also uses tri-bands which provide people with two 5 GHz channels. Both of the technologies mentioned above combined allow for a smooth network usage experience that was not possible before. However, one essential thing to keep in mind is that the features on this router can only be utilized if you have a fast connection at your home.
There are also some downsides that the Netgear Nighthawk RAXE500 comes without of which one of the biggest ones is its price. Moreover, the security service provided by Netgear on this router can only be used by purchasing an active subscription. Once you stop paying for this, the firewall will be removed until you purchase the service again.
Asus ROG GT-AXE11000
Asus ROG GT-AXE11000 is another famous router that people all around the world have been talking about. This device also comes with tons of features that allow its users in having a smooth experience with their network. When it comes to some of the main services provided, you will notice that most of these are the same as Netgear's Nighthawk RAXE500.
This includes having tri-band frequency channels as well as Wi-Fi 6E. One of the great things about having the new Wi-Fi technology is that the newer 6 GHz channels that devices will start using after a few years will already be supported by your router. Having a future-proof router can be amazing as you no longer have to worry about upgrading it after a few years.
Other than this, when you start coming to the downsides of this device. You will notice that this model is also quite expensive. Most people thinking about purchasing a router for their home will understand that the device is not for them. Additionally, the gaming design used on this model is not for everyone. However, one thing that makes this router better than the Netgear Nighthawk RAXE500 is that this model comes with a firewall service.
While this is not a lifetime service pack, the software should still last you a few years before having to subscribe to it. Other than this, both the routers are quite similar, and they work without any issues. Going through the information provided above, you should easily be able to understand which device will suit you better. Depending on your usage and preferences one of the two devices can be selected. If you still have any questions in mind, then feel free to contact the support team for these brands.