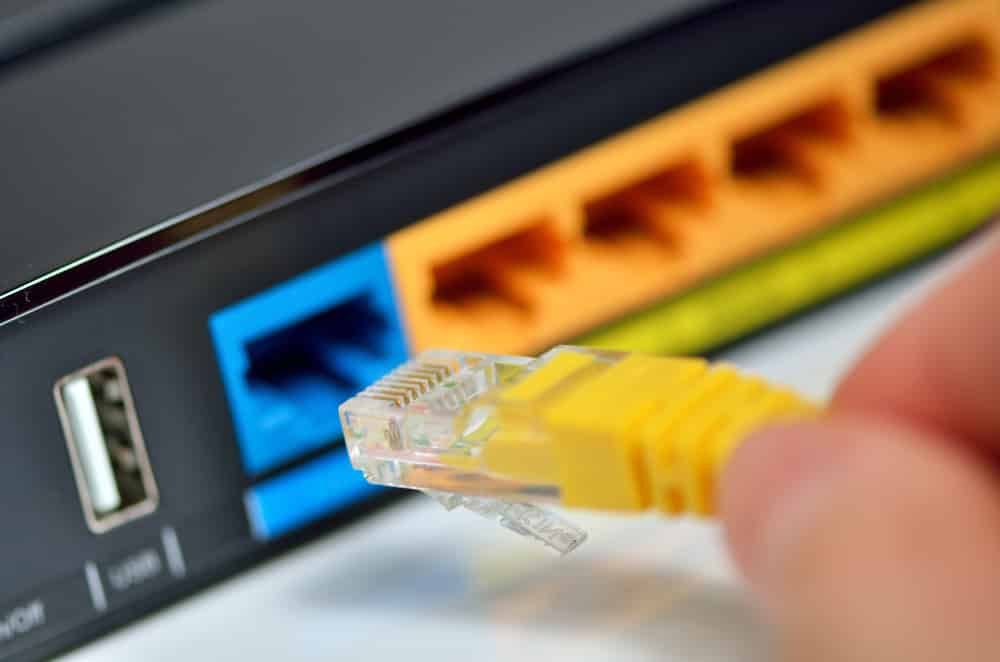 Getting your hands on the right modem is essential to streamline the internet connection. For the most part, people use cable modems to connect to the internet, and Netgear is one of the best brands to invest in a modem. With this article, we are sharing Netgear CM500 vs CM500-100NAS modem comparison to help you select the best one that suits your internet needs.
The Differences Between Netgear CM500 vs CM500-100NAS
Netgear CM500
Netgear CM500 is a cable modem that is designed with voice connectivity. It works well for Comcast internet as well as voice features. When it comes down to the voice connection, it can support two phone lines at once, and it has the capacity to support the cable internet plans at around 300Mbps internet speed. The maximum speed of CM500 with voice feature is 300Mbps, but the voiceless version has the maximum internet download speed of 100Mbps.
Keep in mind that both these versions have different pricing. We have already mentioned that it works with Comcast, but you can use it with Optimum, Spectrum, Cox, and Xfinity internet connections as well. The modem support WLAN as well as LAN connection. When it comes down to the compatible devices, it works with Microsoft Windows XP, 2000, 7, 8, Vista, and 10. In addition, it works well with Google Chrome, Internet Explorer, Safari, and Firefox.
It has been certified by the Comcast brand for Xfinity but remember that it cannot work with DISH, DirecTV, Verizon, CenturyLink, AT&T, and DSL providers. The best thing about this cable modem is that it can replace the other equipment as it offers voice features, promising cost savings. There is an Ethernet port designed on this cable modem, which can be used for connecting the Wi-Fi router to support the wireless internet connection.
It can be utilized with Xfinity Voice service, and the availability of two telephone lines promise an enhanced calling experience, three-way conference calls, and call forwarding. The cable modem is designed with 16 x 4 channel bonding to enhance the device connectivity. As far as the channels are concerned, there are four upstream channels and sixteen downstream channels to optimize a reliable and efficient internet connection. Overall, it's a great cable modem with seamless internet connectivity, given the inculcation of DOCSIS 3.0 internet technology.
Netgear CM500-100NAS
Netgear CM500-100NAS is another variant of the Netgear CM500 cable modem and is known for its high-speed internet connections. It has been certified for DOCSIS 3.0 internet protocol, which is why it works well with Time Warner and Comcast Xfinity connections, along with the popular cable internet service providers. The modem gets regular firmware updates that are automatically installed to improve the customer experience.
It has an appealing design, which makes it a great addition to every space. It can support an internet speed of over 680Mbps internet speed, promising top-notch HD gaming and streaming experience. In addition, there is a gigabit Ethernet port integrated into the cable modem that helps extend the local internet network. There are four upstream channels and sixteen downstream channels to improve the performance of internet cable networks.
It is designed with RAM of 128MB and NOR flash of 8MB, promising a faster internet connection due to better processing speed. In addition, this higher RAM means that you won't have to worry about the modem overheating. The Ethernet port is integrated with auto-sensing technology, which automates the internet connection as soon as you install the Ethernet cable into the port. It can support the IPv6 internet protocol, and advanced QoS promises a seamless internet connection without any drop.
When you purchase this cable modem, you will get the modem, Ethernet cable, and a power adapter to make sure you can set up the modem quickly. In fact, there is an install guide in the package that helps with the setup instructions. As far as the design is concerned, it can be installed in the upright position, promising a smaller footprint, hence easier installation. In addition, there are cooling vents on the modem's bottom and top edges to prevent overheating.
The Bottom Line
On a concluding note, both these cable modems are pretty amazing, but Netgear CM500 is suitable for people who want a voice connection while CM500-100NAS is suggested for people who want support for faster internet connections.