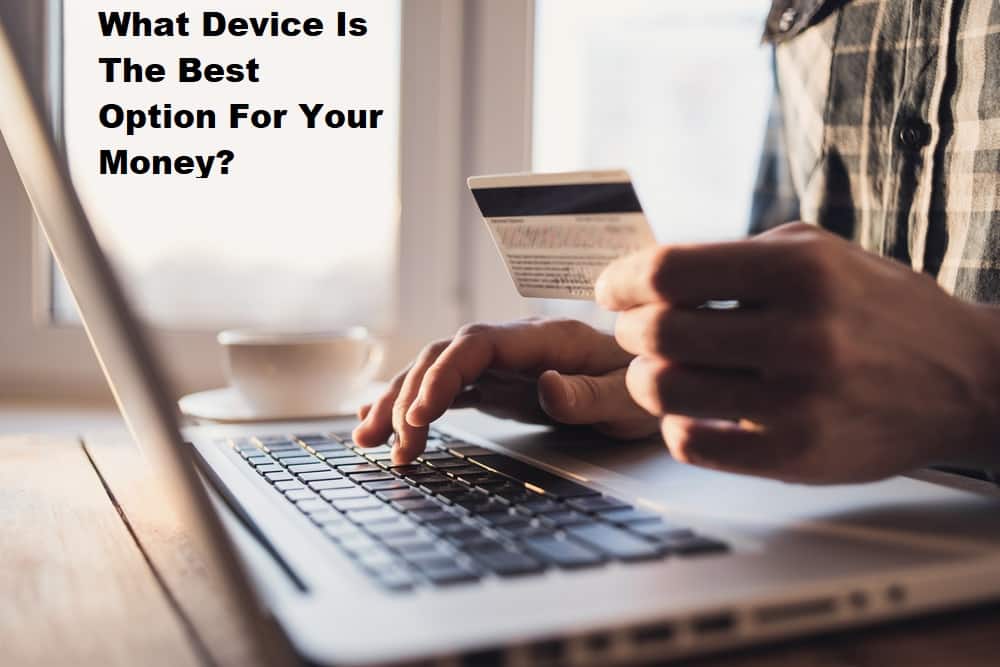 If you have subscribed to the cable internet, it is needless to say that you need a high-end cable modem to support the internet connectivity and transmit the internet signals to the devices. Honestly, it can be extremely challenging to find a suitable cable modem since there are thousands of modem models on the market. So, if you want to choose a high-end cable modem at an affordable price with advanced features, we are reviewing the three best modems!
Netgear CM2000 vs Arris S33 vs Motorola MB8611 Comparison
Netgear CM2000
Designed with DOCSIS 3.1 internet standard, the Netgear CM2000 cable modem is designed to ensure faster internet speed. There is a 2.5Gbps Ethernet port for people who want to establish a wired internet connection for the devices. The cable modem has a sleek design that complements the modern theme of your home. However, you need to remember that it needs a compatible router to yield a high-speed internet connection.
Netgear is a known brand, and the CM2000 cable modem has been designed with advanced internet protocols, but there are no voice capabilities – it still remains one of the fastest cable modems out there. The modem is constructed with hard plastic and a glossy finish, resulting in a hefty look. As far as the internet speed is concerned, it can achieve 800Mbps internet speed, but you might miss MoCA connectivity in the modem.
The modem has a vertical design, so it will look amazing. It has high-end heat dissipating features, which help prevent overheating. When it comes down to port management, there is only one coaxial port as well as a power port, so you can just connect one Ethernet cable. It has a multi-gig port that makes it suitable to establish a high-speed wired internet connection on whichever device you want. Also, it should be connected to a Wi-Fi 6 router.
The cable modem works pretty well with the gig internet plans from Spectrum, Comcast, and Cox. There is a multi-core processor to help you reach higher internet speed without compromising on the consistency of the signals. There are eight upstream channels and 32 downstream channels, so you can reduce the internet lags and achieve a consistent internet connection. Topping it all, there is IPv6 compatibility, so you can redirect the internet traffic to the devices that need more internet bandwidth. However, there is only one Ethernet port, and you might think it's too bulky for your home.
Motorola MB8611
Motorola might be a new entrant when it comes down to the internet modems, but MB8611 is one of the best cable modems presented by the company. The modem is designed with an Ethernet port that has 2.5Gbps internet connectivity and has DOCSIS 3.1 standard, promising faster and consistent internet speed – it will ensure zero lagging. The cable modem is designed to deliver a low latency connection to minimize the pings and increase the internet speed.
Motorola MB8611 cable modem is a rather expensive model, and you will miss the availability of voice capability. The cable modem helps achieve extremely fast internet connections, and you will be able to strike an 800Mbps internet connection. It wouldn't be wrong to say that it can be used to achieve the gigabit-plus internet speeds and can be used when you have subscribed to the internet plans of Spectrum, Cox, and Comcast.
The cable modem has 32 x 8 channel compatibility, which means it can be integrated with any Wi-Fi router you want. Keep in mind that there are no built-in router features, so you will need to connect a third-party router. With a 2.5 Ethernet port, you will be able to ensure high-speed internet connectivity. When it comes down to the internet speed, the upstream internet threshold is 800Mbps while the downstream threshold is 2500Mbps.
Having said that, you can depend on this cable modem for online gaming, conferencing, and faster video streaming. This is because it has AQM (active queue management) that helps reduce the internet-related latency and improves the overall application performance to ensure there is no slowing down in the internet-related tasks. Overall, it promises the utmost cost savings as you won't have to rent the modem anymore.
Arris S33
Arris belong to the list of leading modem and router manufacturers list, and S33 belongs to the Surfer series of modems. Having said that, this is a cable modem with an incredibly stylish and modern design, so you can install the modem without losing the aesthetics of the home. It has been integrated with a 2.5Gbps port to help you establish a wired internet connection – the port has Ethernet connectivity. In fact, you will have access to an extra Ethernet port as well, so you can establish a wired internet connection for two devices at once.
Arris S33 doesn't have any voice capabilities, which means it cannot be used for Wi-Fi calling and call forwarding. As far as the second port is concerned, it is not supported by all internet service providers because of the Gbps configuration, so be careful about the internet service plan you subscribe to. Arris has curated a sleek and modern design, so you can achieve a high-speed internet connection with the help of multi-gig networking features.
If you are concerned about the internet speed, it can support speeds up to 3.5Gbps, which is pretty amazing. As for the compatibility, you can use Arris S33 with Xfinity, Spectrum, and Cox plans. In addition, it has a backward-compatible feature, and the internet channels are designed with OFDM design. The cable modem has a two-year warranty, making it a valuable device. It is a promising choice for gamers who like to indulge in online gaming.
You must remember that the Arris S33 cable modem cannot be used with Century Link, Verizon, and AT&T internet plans. So, all you need to do is to connect the cable modem to the router and enjoy blazing-fast browsing and gaming experience.
The Bottom Line
All three cable modems added in this article are specifically chosen for people who want to achieve a high-speed internet connection with an Ethernet port (a wired connection). However, Arris S33 is the only modem that supports two device connections at once!