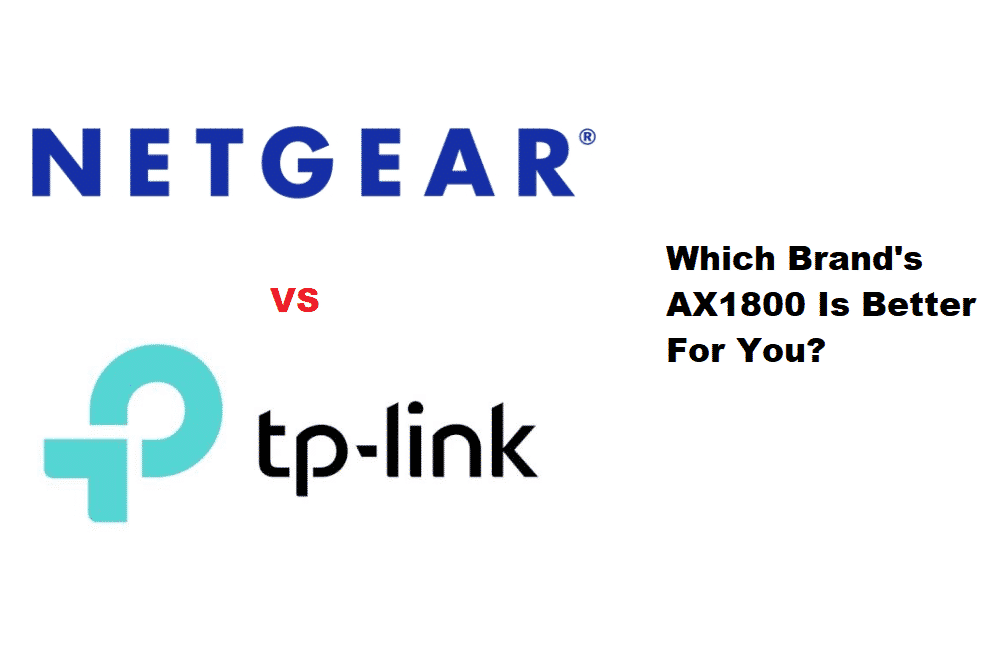 Choosing the right router is essential if you want to create a reliable internet connection in your space. However, it is extremely overwhelming to choose one from the myriad of routers available in the market. To help you choose the right Wi-Fi 6 routers, we are talking about Netgear AX1800 vs TP-Link AX1800. So, let's see how these two routers are different!
Netgear AX1800 vs TP-Link AX1800 Comparison
TP-Link AX1800
If you are looking for a hassle-free router, this is a promising choice and will upgrade the home network to work with the Wi-Fi 6 configuration. It wouldn't be wrong to say that it's the next-generation model which supports the latest wireless technologies. It is a promising choice for medium-sized and small-size homes and apartments. However, it won't suffice the multistory buildings and big homes because of insufficient coverage.
TP-Link AX1800 supports 802.11ax wireless transmissions protocol, which helps maintain the highest standards of wireless technology. This means that the router will be able to offer 30% faster internet speed as compared to the other routers in the market. It will lead to more efficient and better internet performance, even in dense environments or when you have to connect multiple devices. It is integrated with the USB 2.0 jack and four Ethernet ports to help expand the internet connection.
It is a dual-band router that can support 2.4GHz and 5GHz channels as well. The 2.4GHz band offers internet speeds of over 574Mbps, while the 5GHz band offers a transfer speed of over 1201Mbps. However, you can only use one band at a time. When it comes down to the appearance, it looks pretty basic, but there are four adjustable antennas and four LAN ports, which means you can customize the internet settings, and there is a USB jack for connecting the printer or expanding the storage.
There is a patchwork of heat vents that are lined on the topside, which creates a slightly fancy look. On the back, there is a WAN port for connecting the modem, and there are on/off buttons to help you out. It can be tethered to the app, which can be downloaded on iOS as well as Android devices. The app can be used to check the network status, manage the connected devices, and switch on the guest network. In addition to this, the app can be used for troubleshooting connection issues.
Netgear AX1800
This is another Wi-Fi 6 router in the market and has been designed to support the latest wireless internet technologies. It can boost the internet speed to over 1.8Gbps and can be used to offer internet connection to the majority of gadgets on the internet network, so everyone can enjoy a reliable streaming experience. It is integrated with the quad-core processor, which helps ensure top-notch functionality for using multiple apps at times.
For instance, this router can be used for audio and video chats, online gaming, and multimedia streaming simultaneously. The best thing about this router is it promises the patented Armor cybersecurity, which helps provide protection from identity theft, hacker-related assaults, malware, and password theft. It is a promising choice for medium-sized homes and can cover 1,500 sq/ft spaces without compromising on internet reliability.
It has a dark plastic design and has a left vent, which makes sure there is no overheating issue. There are seven lights on the left side to help you keep an eye on the internet status. On the front panel, there is a small button, which can be used to establish a WPS connection. In addition, it is integrated with the electrical button, so you can switch on and switch off the router easily. The trunk looks pretty minimal, and there are four Ethernet ports to establish the Ethernet connection.
On top of everything, there is a reset switch and DC energy port to optimize the functionality. Given the inculcation of a quad-core processor, which can be used to transfer the data without putting any burden on the CPU. In addition, it can work well with the cellular as well as wired interface. There is also a processor chip that helps optimize the performance for multimedia streaming, chatting, and video gaming. Also, it promises sufficient security to all the connected devices on the network.